| | | |
| --- | --- | --- |
| | | |
back to event picture gallery . . .
John A Sutter & James W Marshall
E Clampus Vitus®
Chapters # 1841 & # 49
Joint Gentlemans Doins
~ 20AUG16 ~
Place cursor over picture, click to enlarge,
then click-and-drag to move, use arrow keys for previous/next





... heading out for the doins at Kennedy Mine...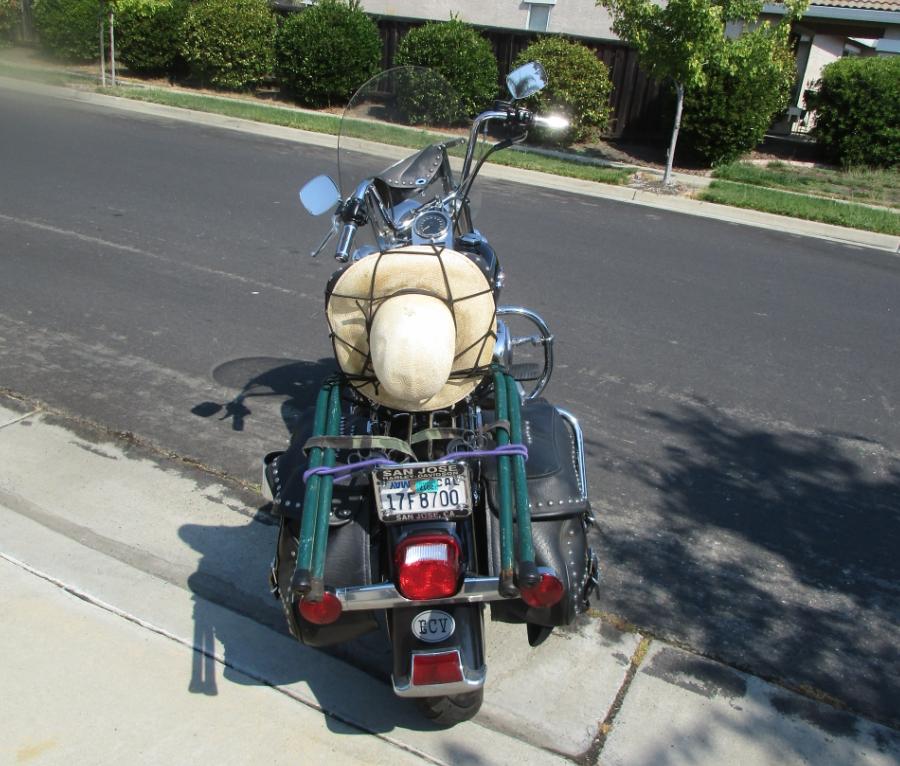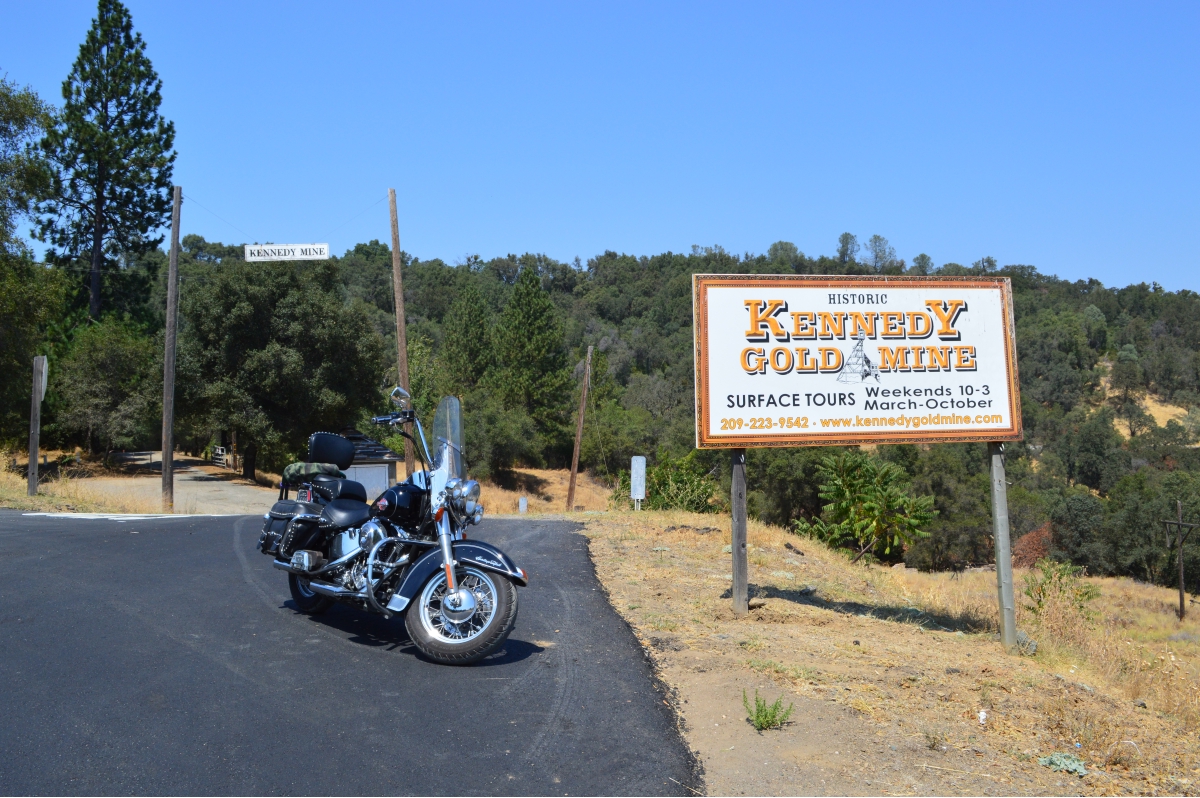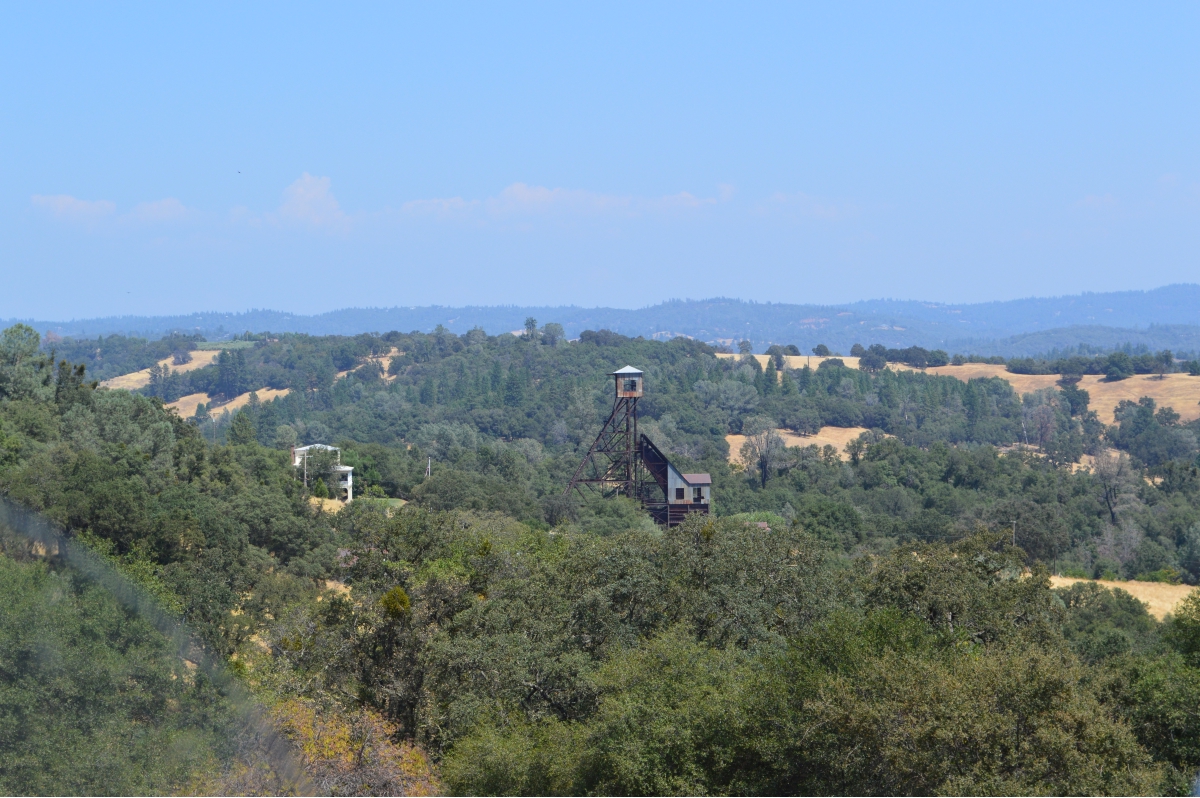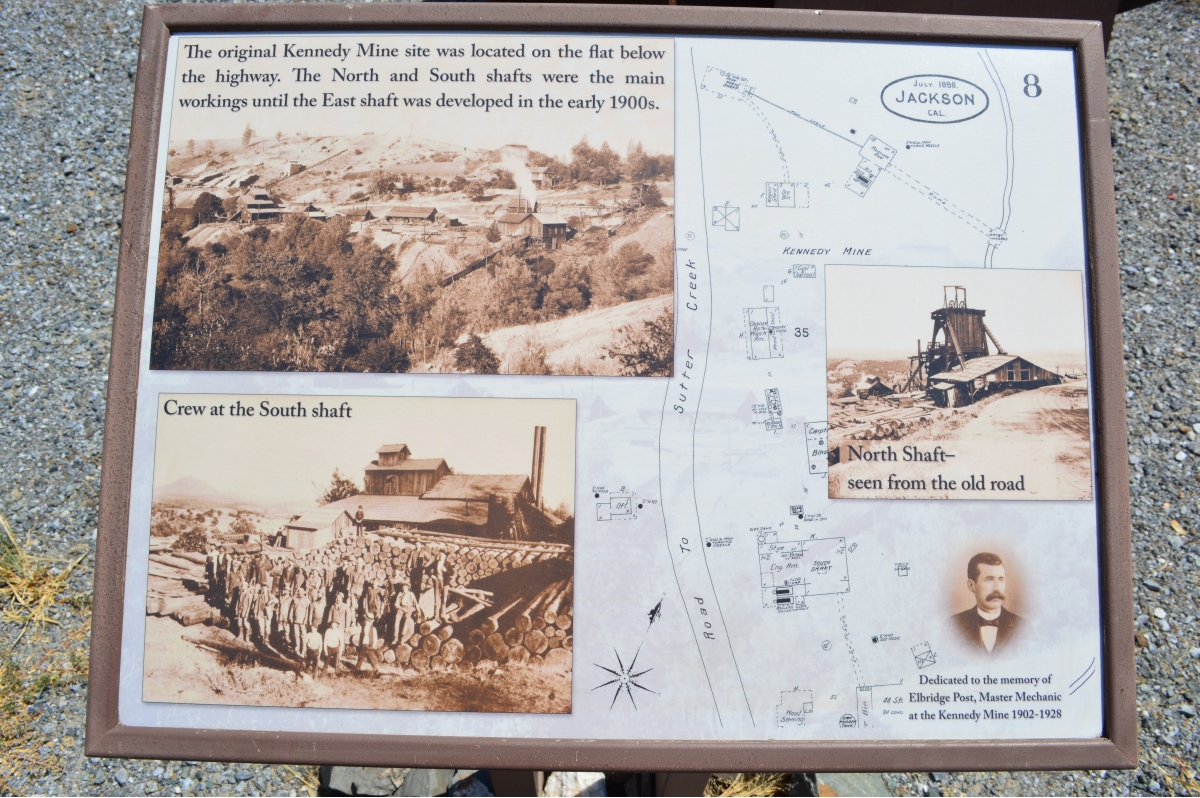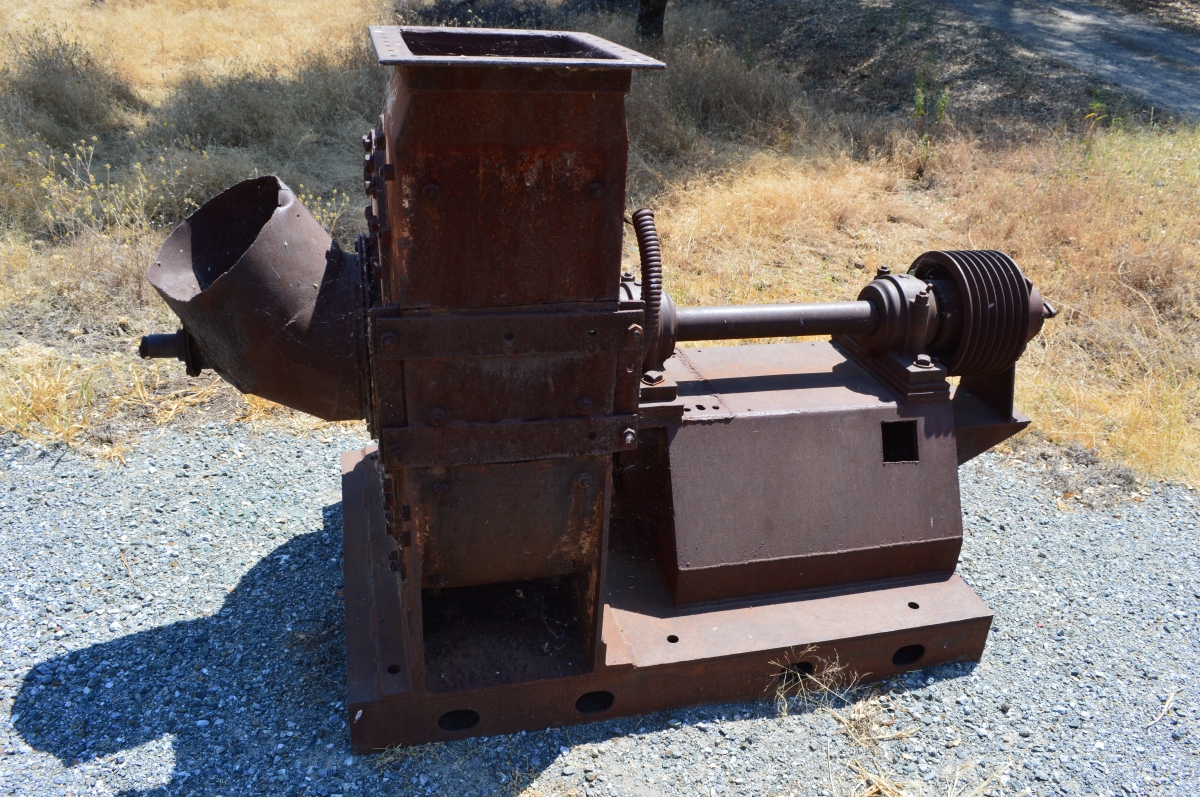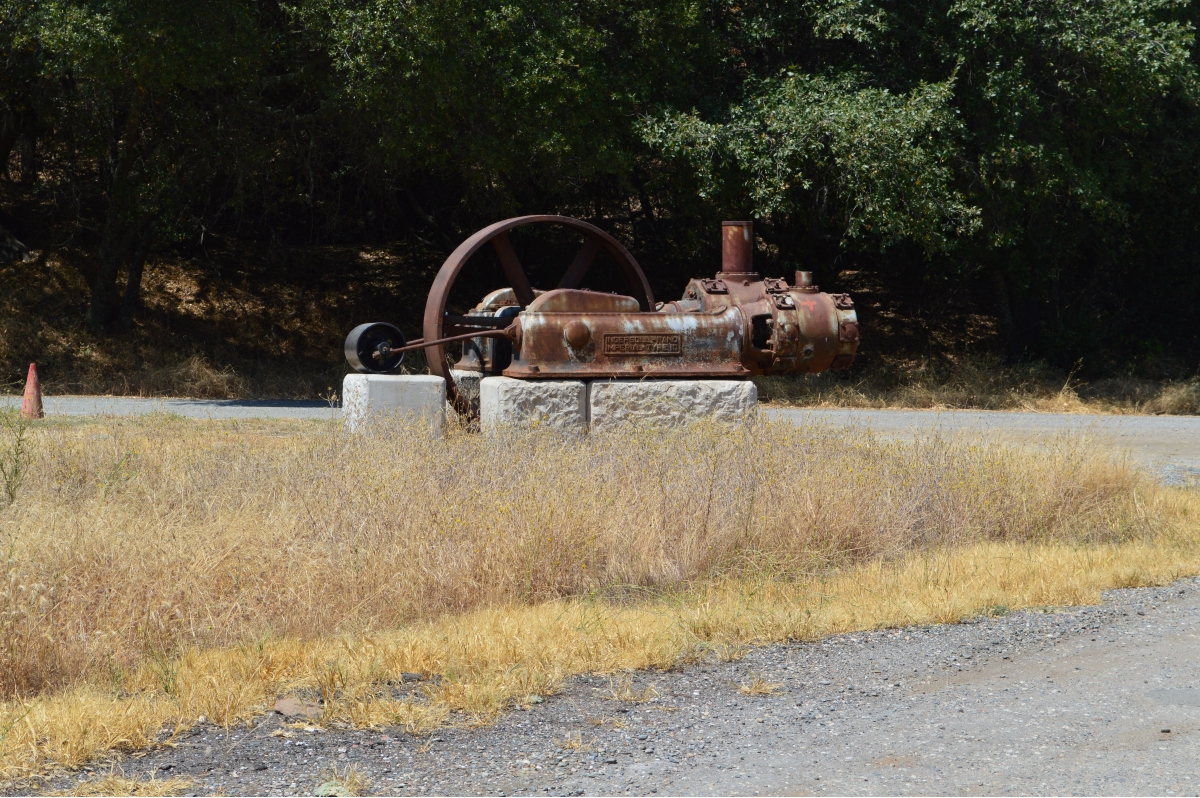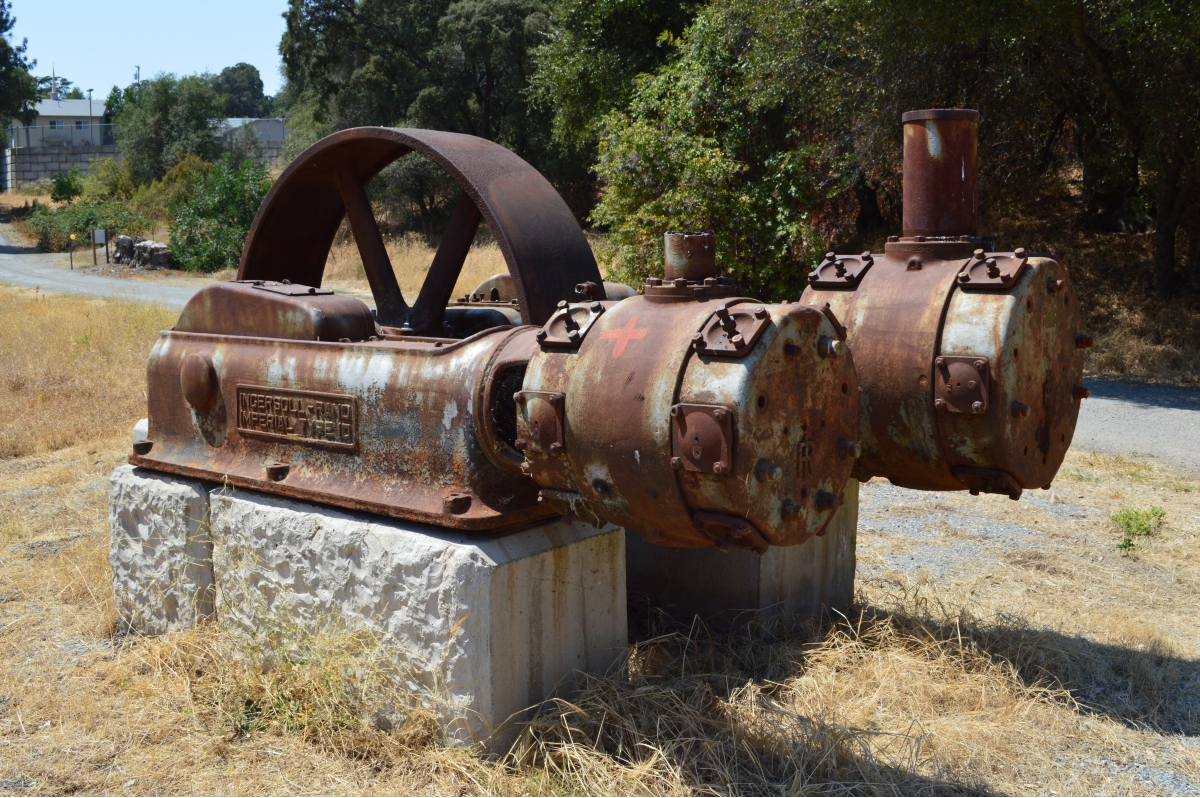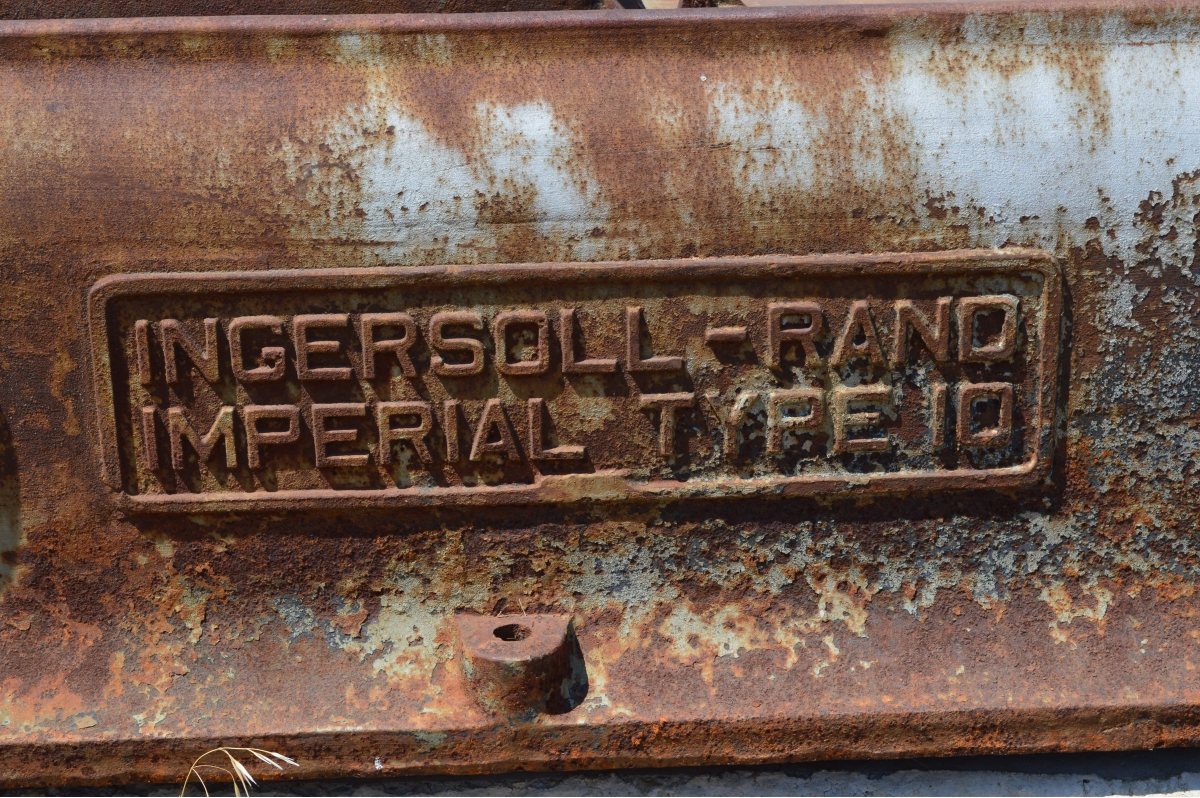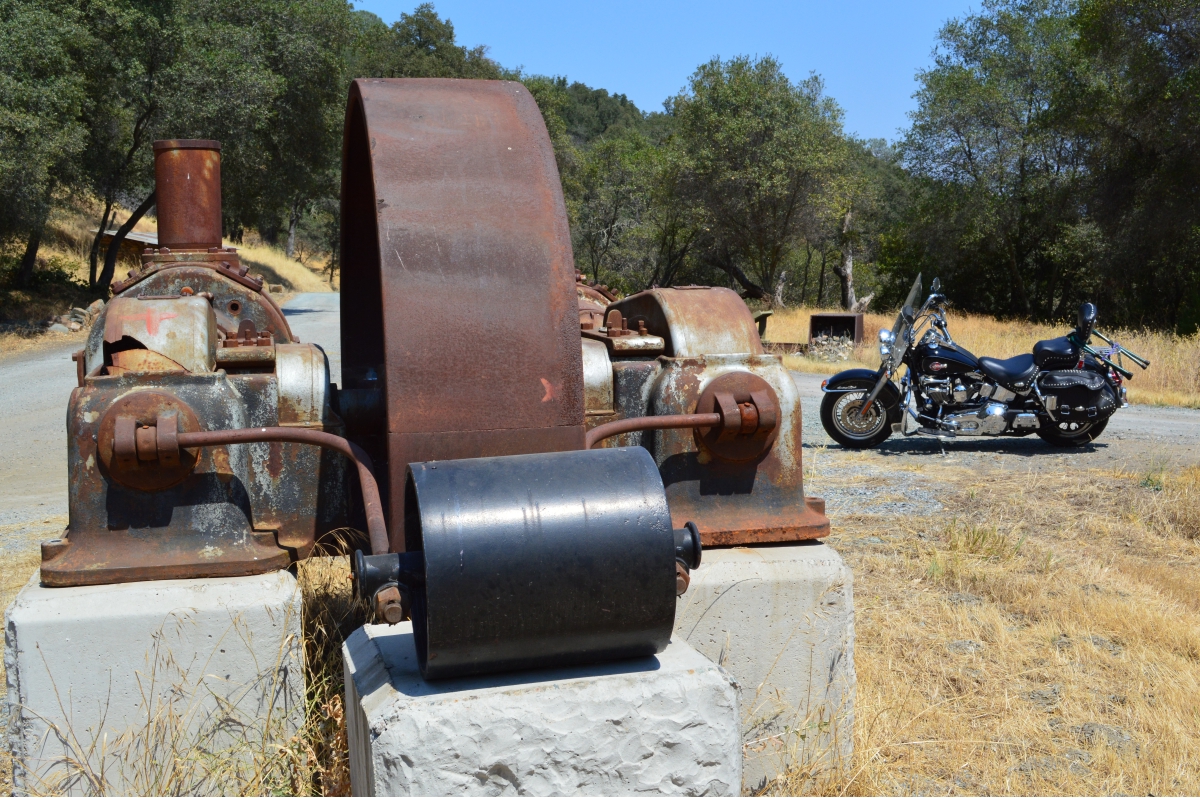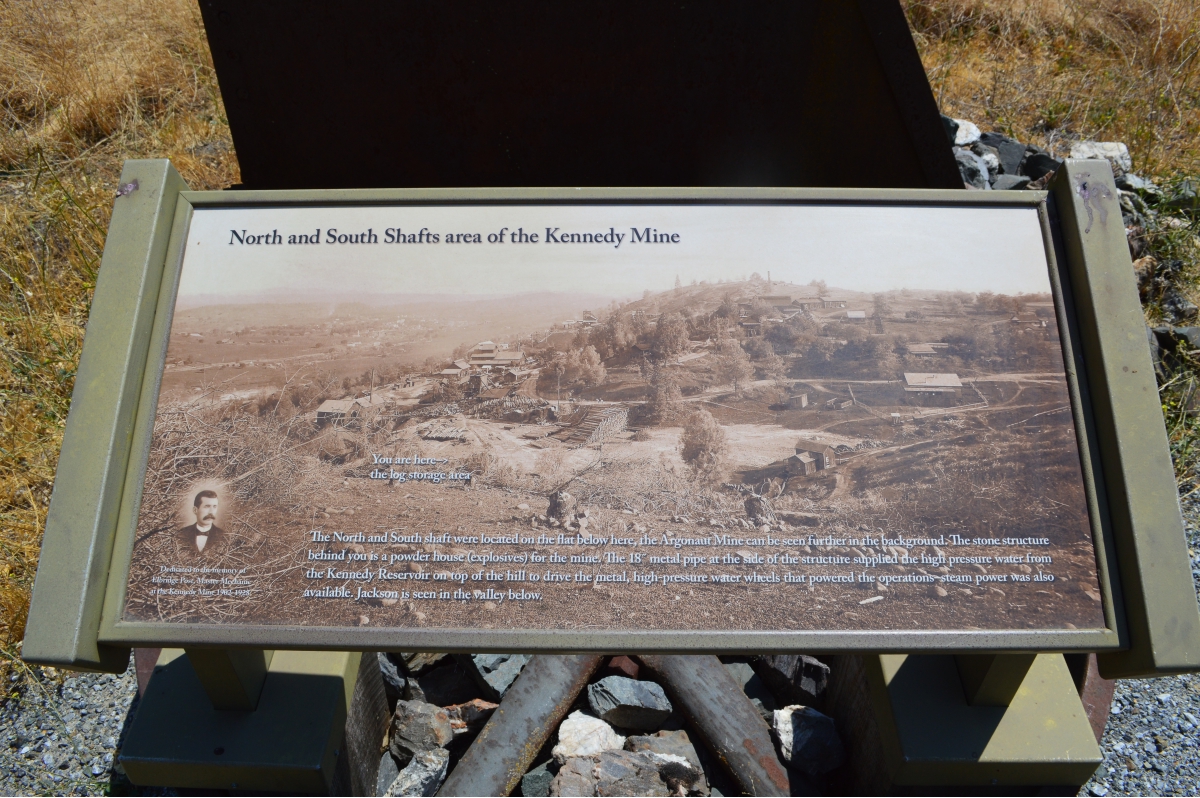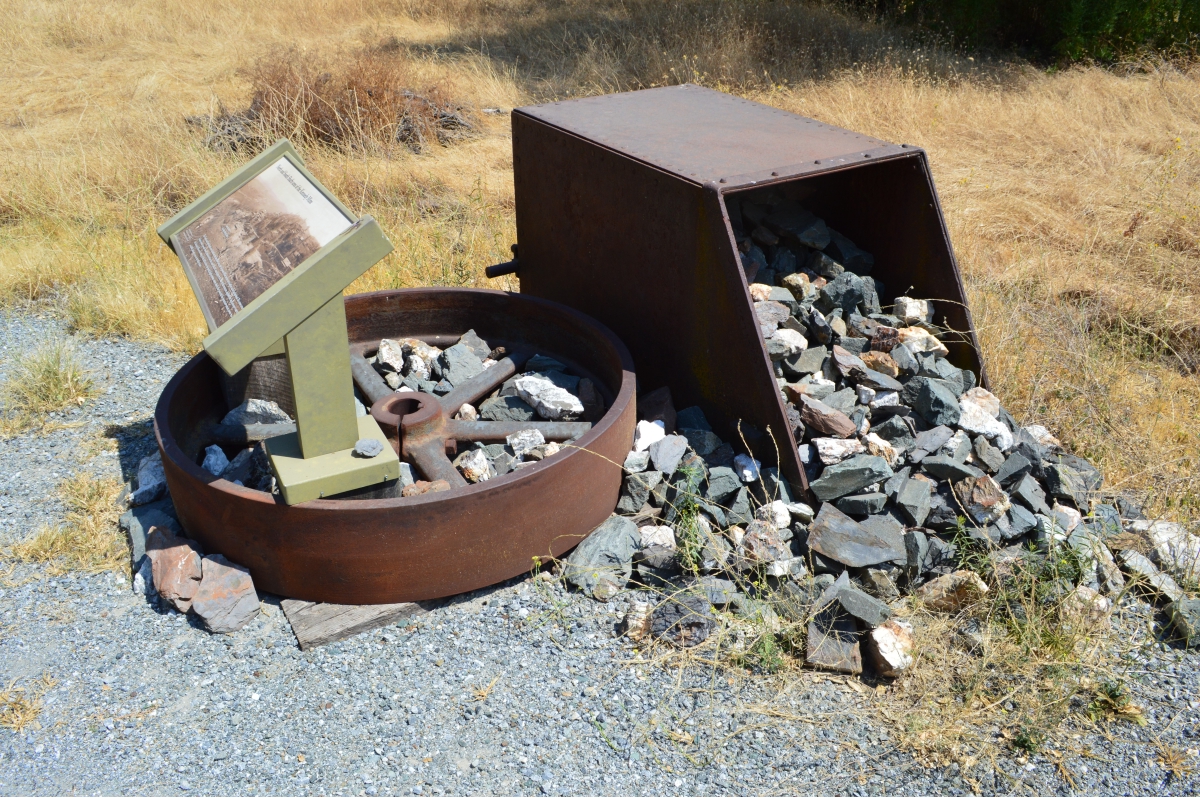 the "new" safer far-away-from-everything storage for the dynomite...
notice the tin roof so the explosion would blow UP, not out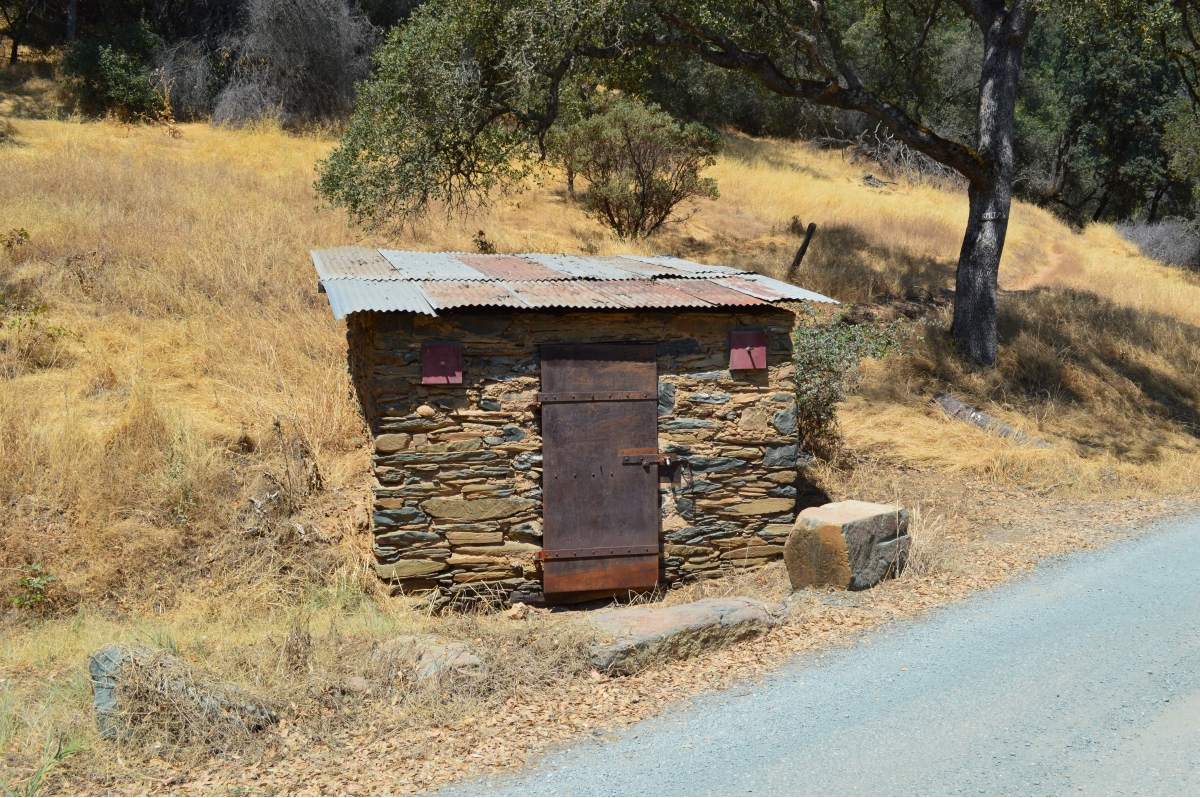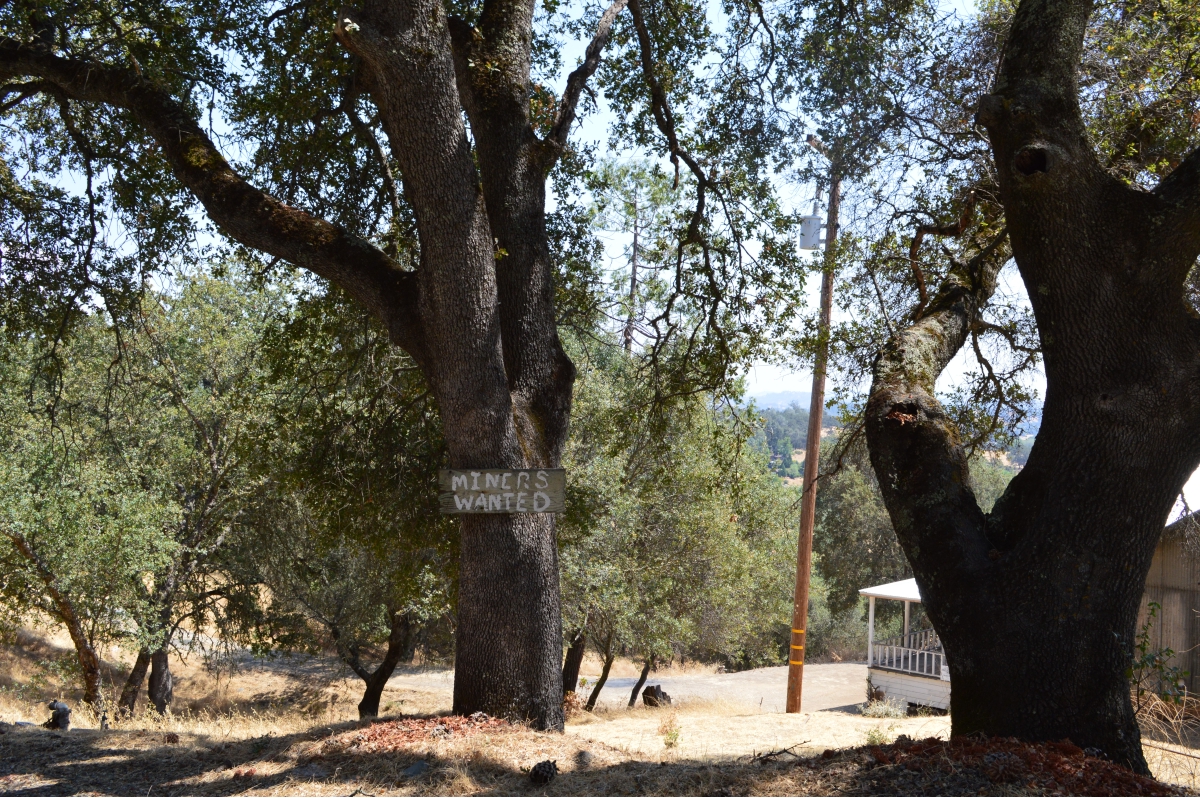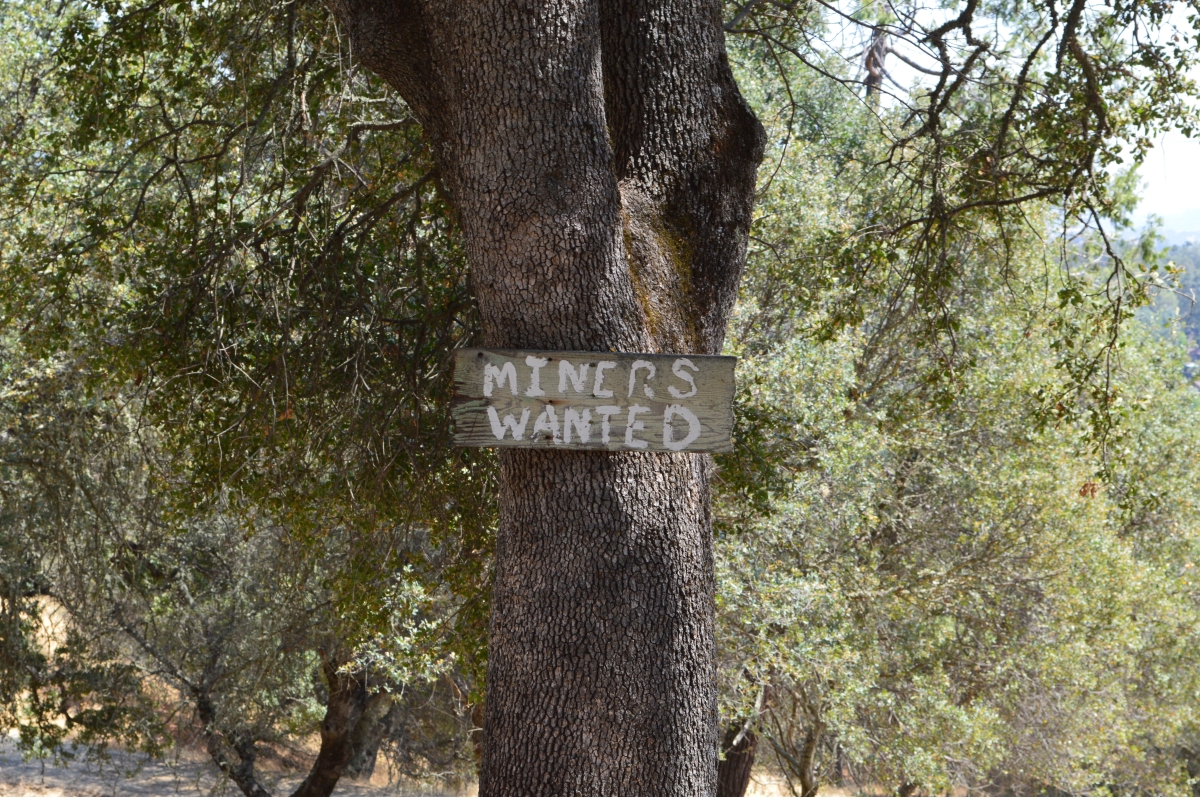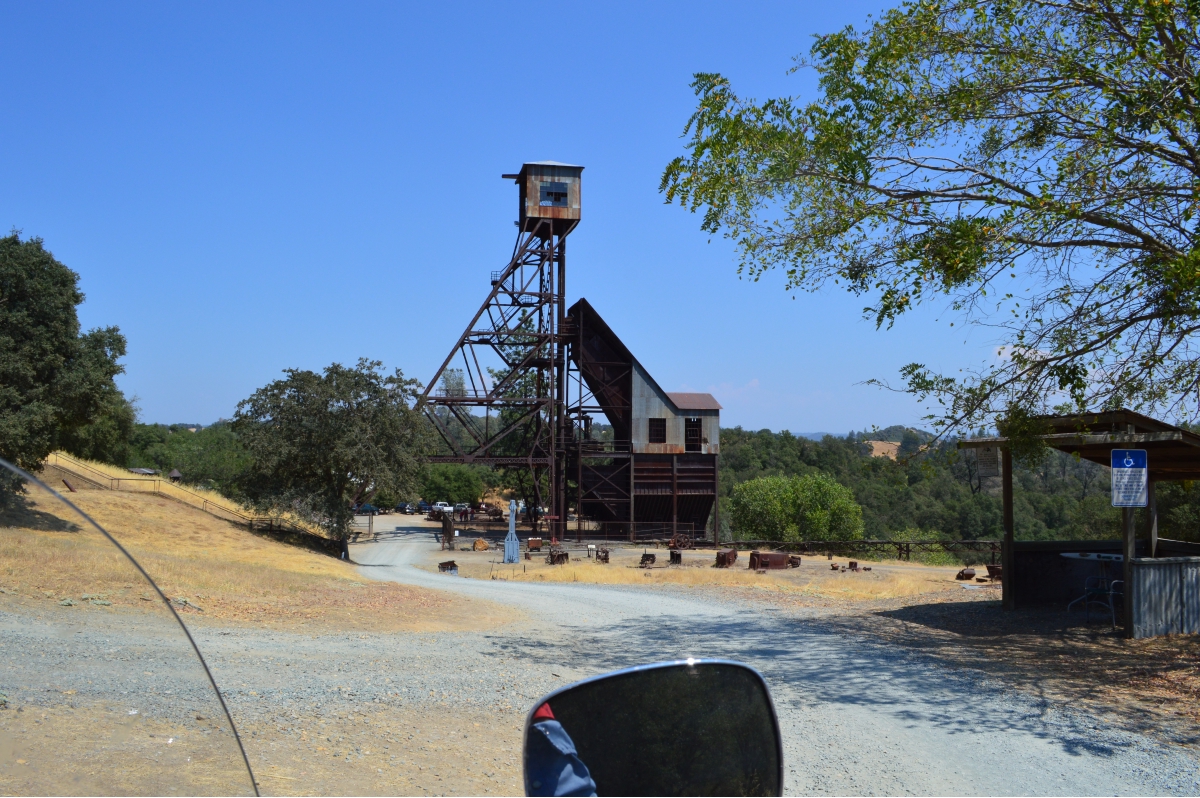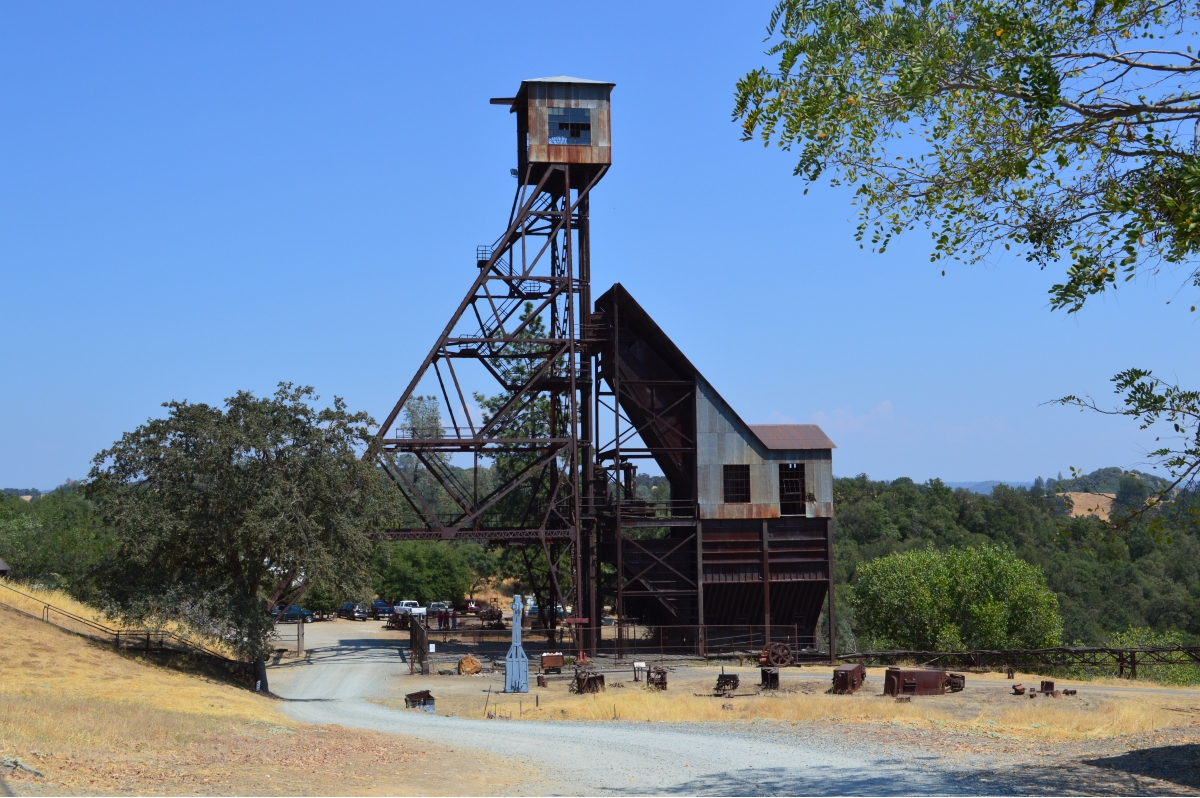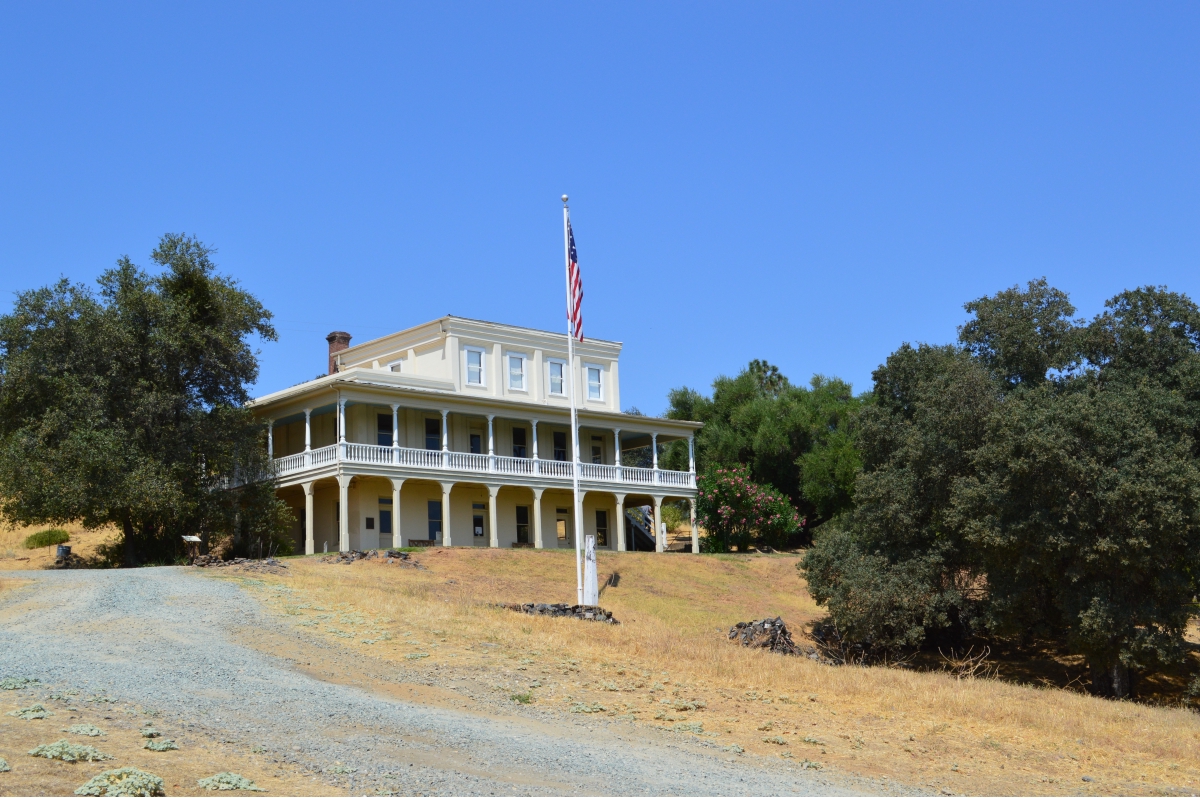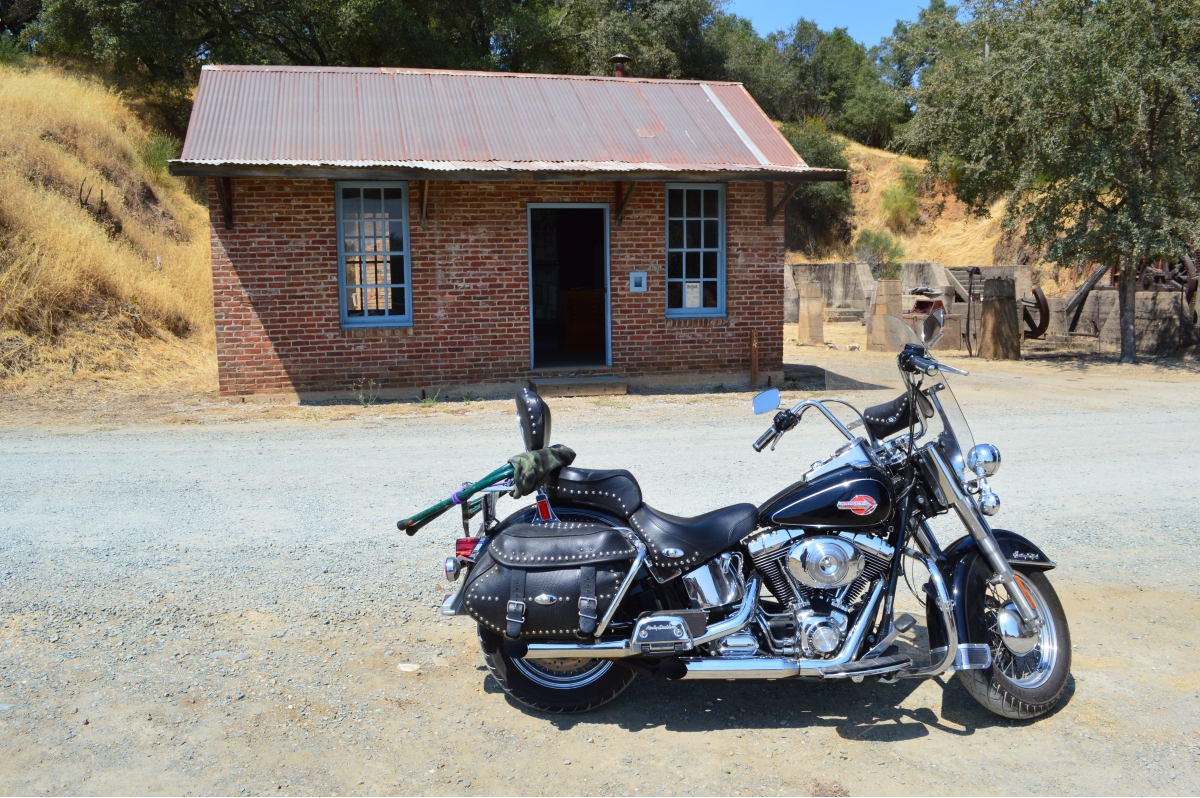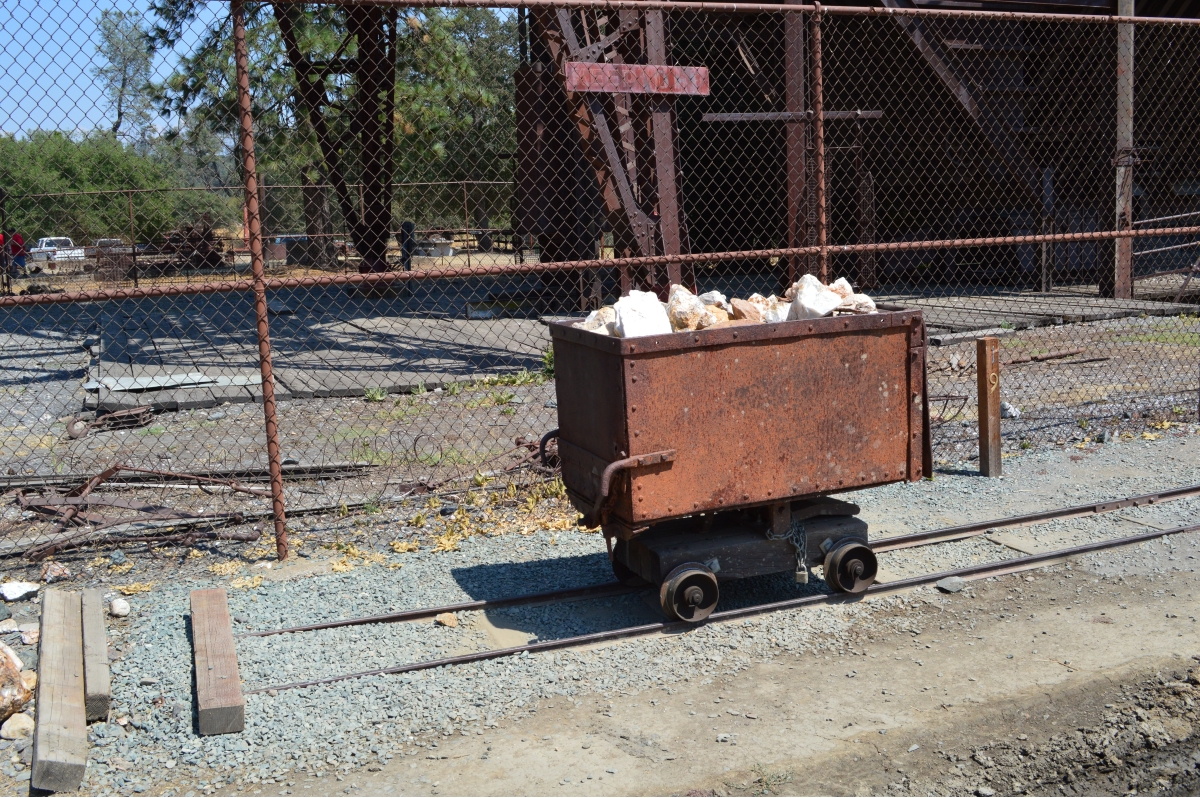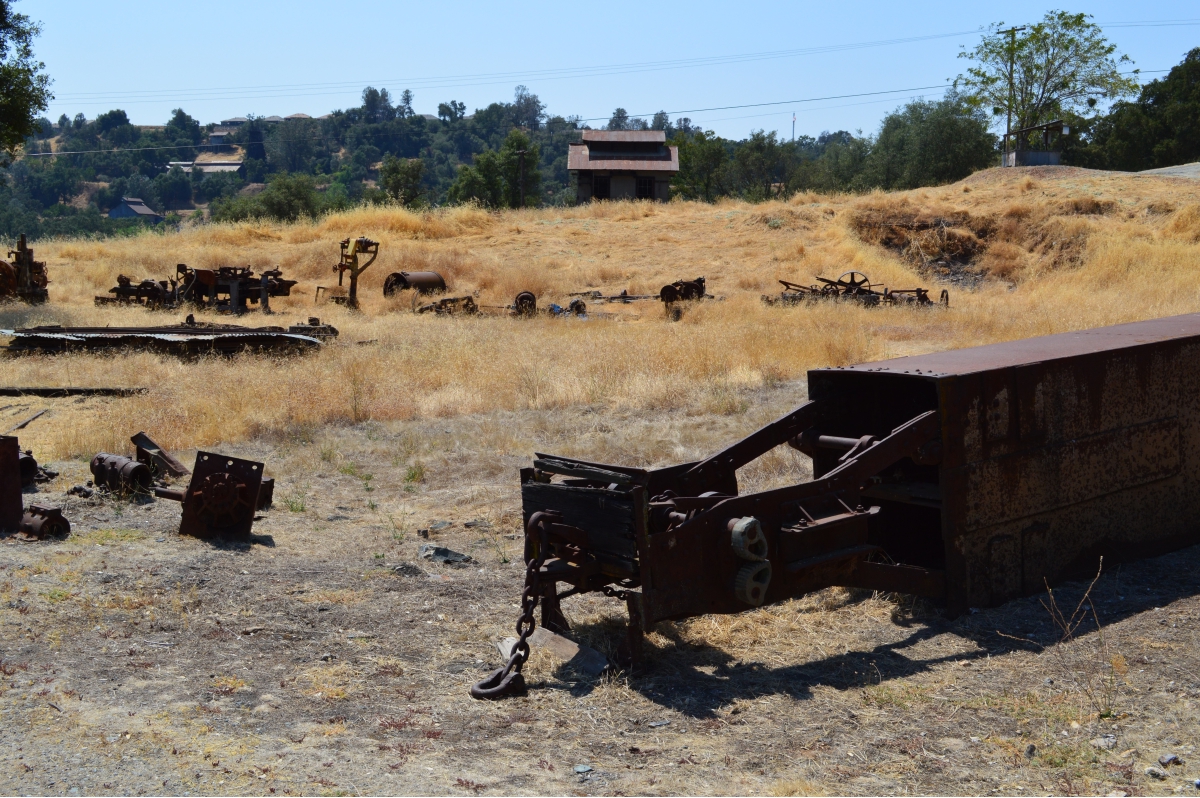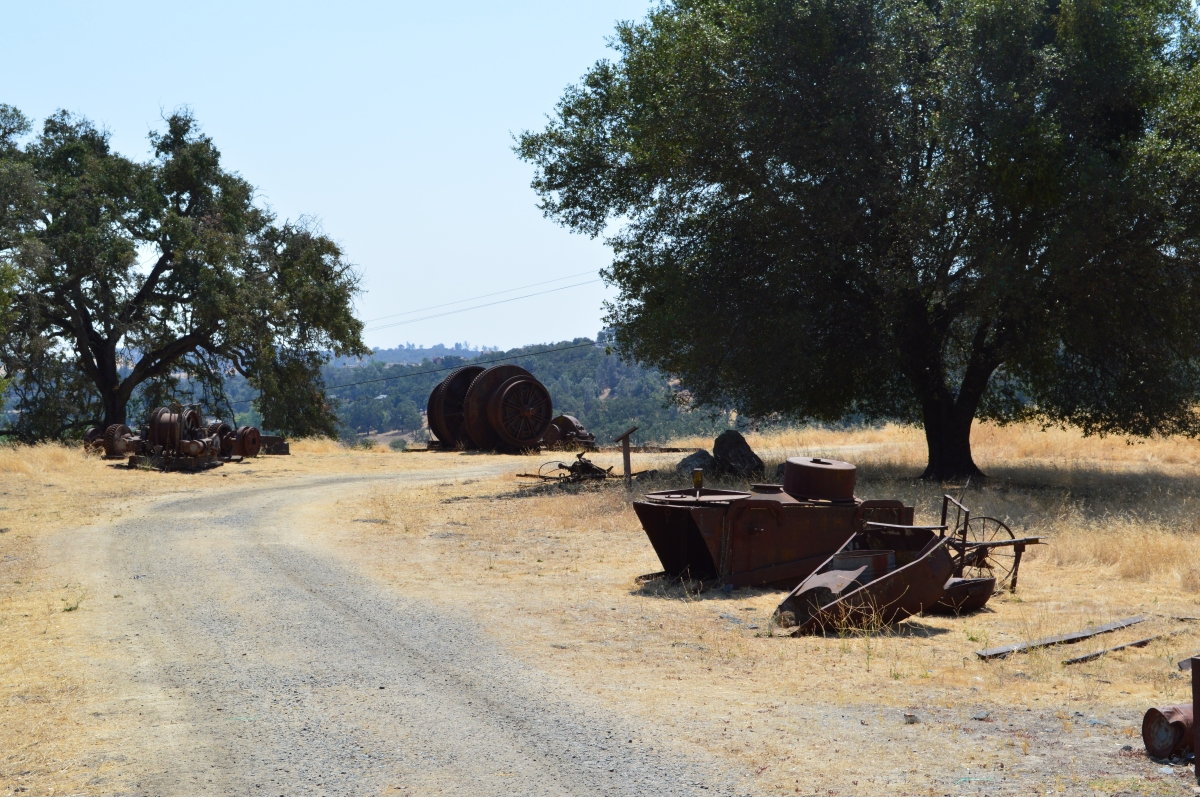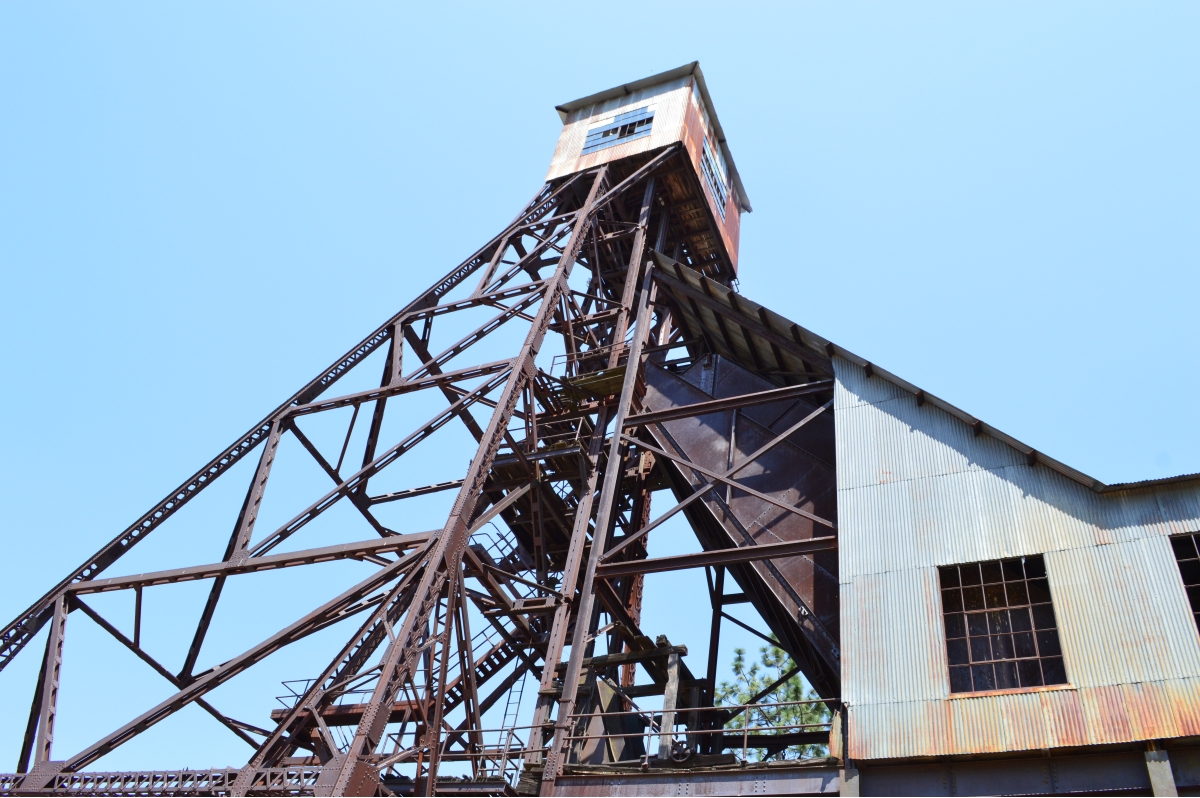 What a great plaque JWM #49 erected!!!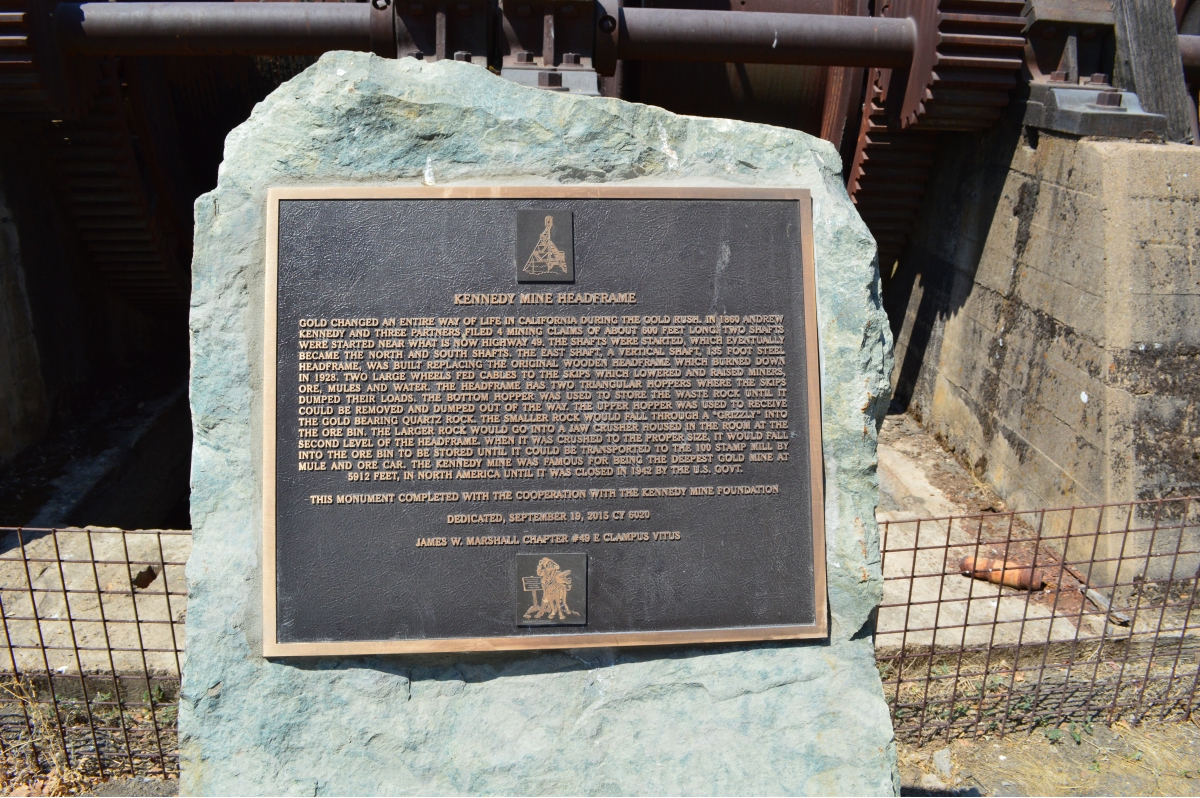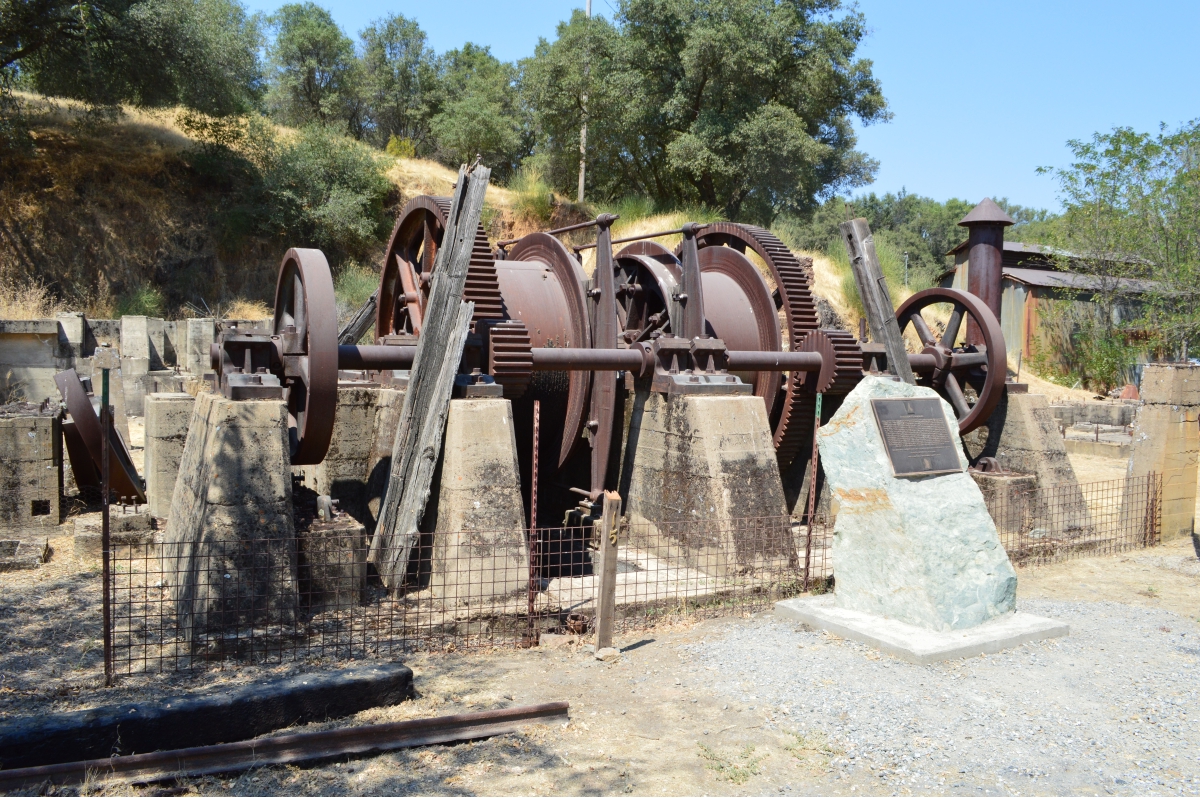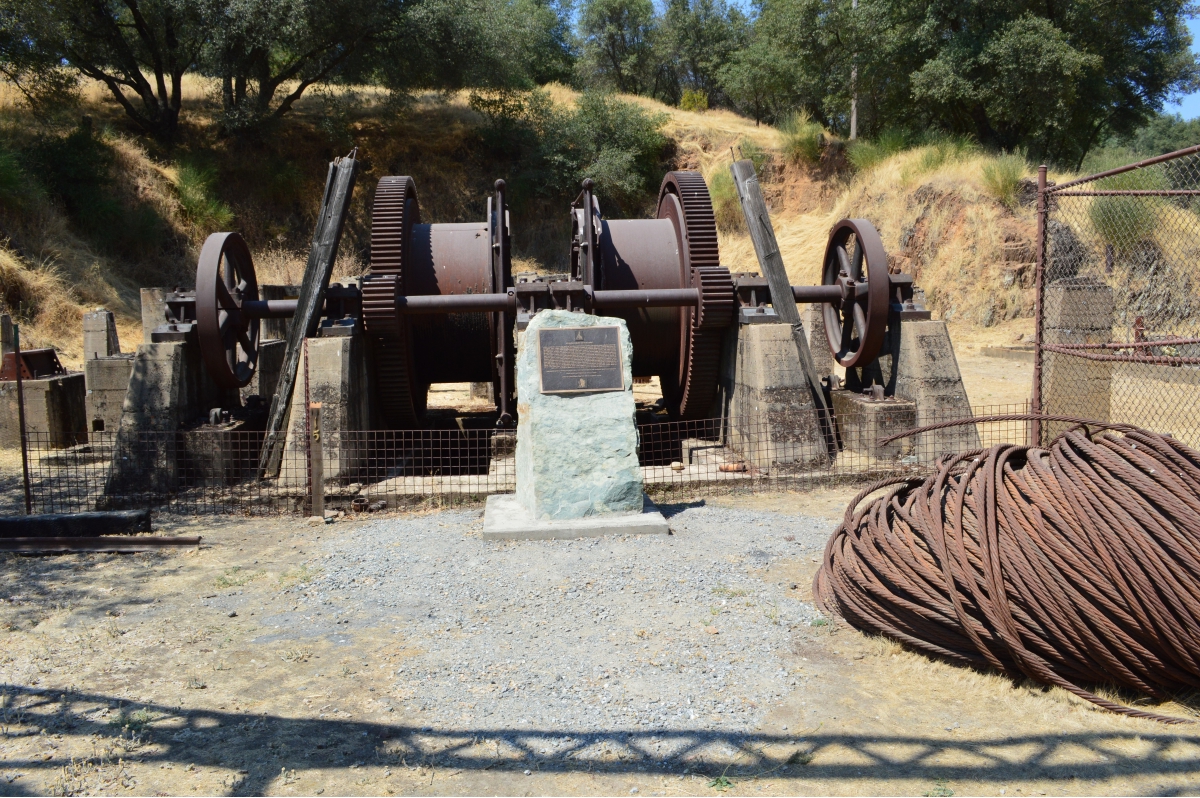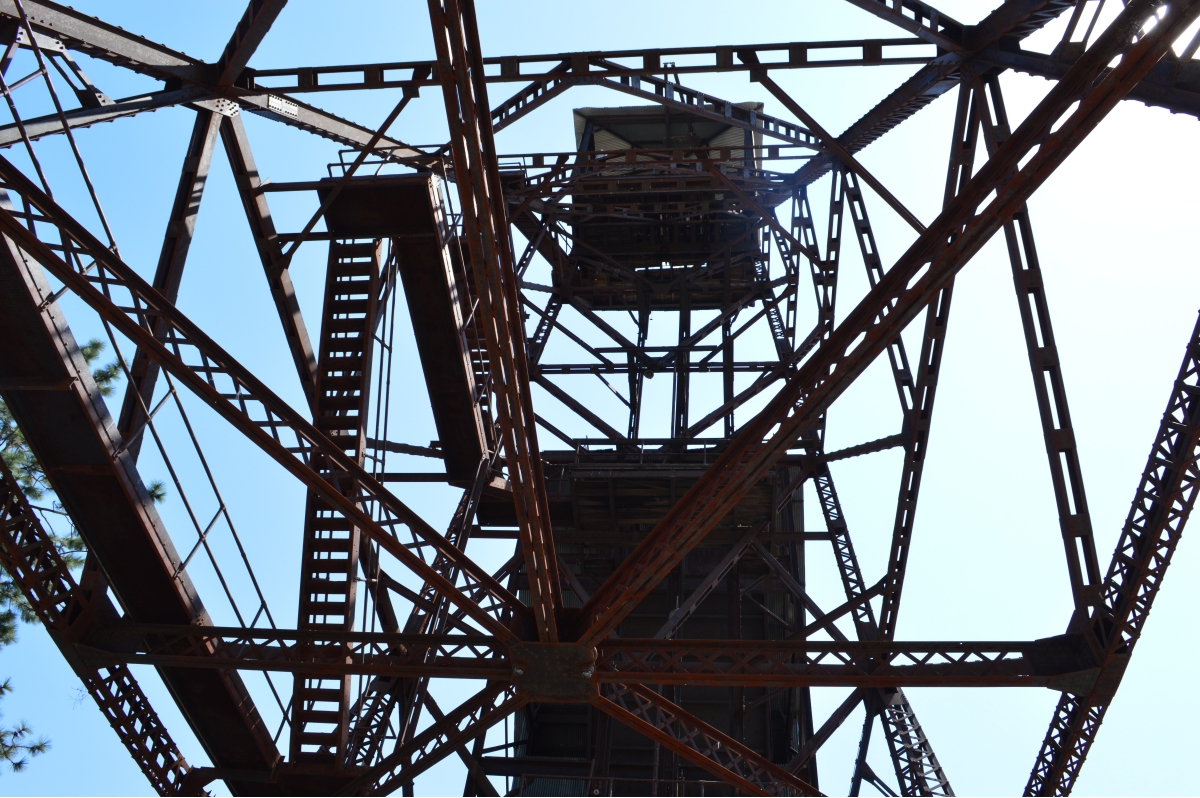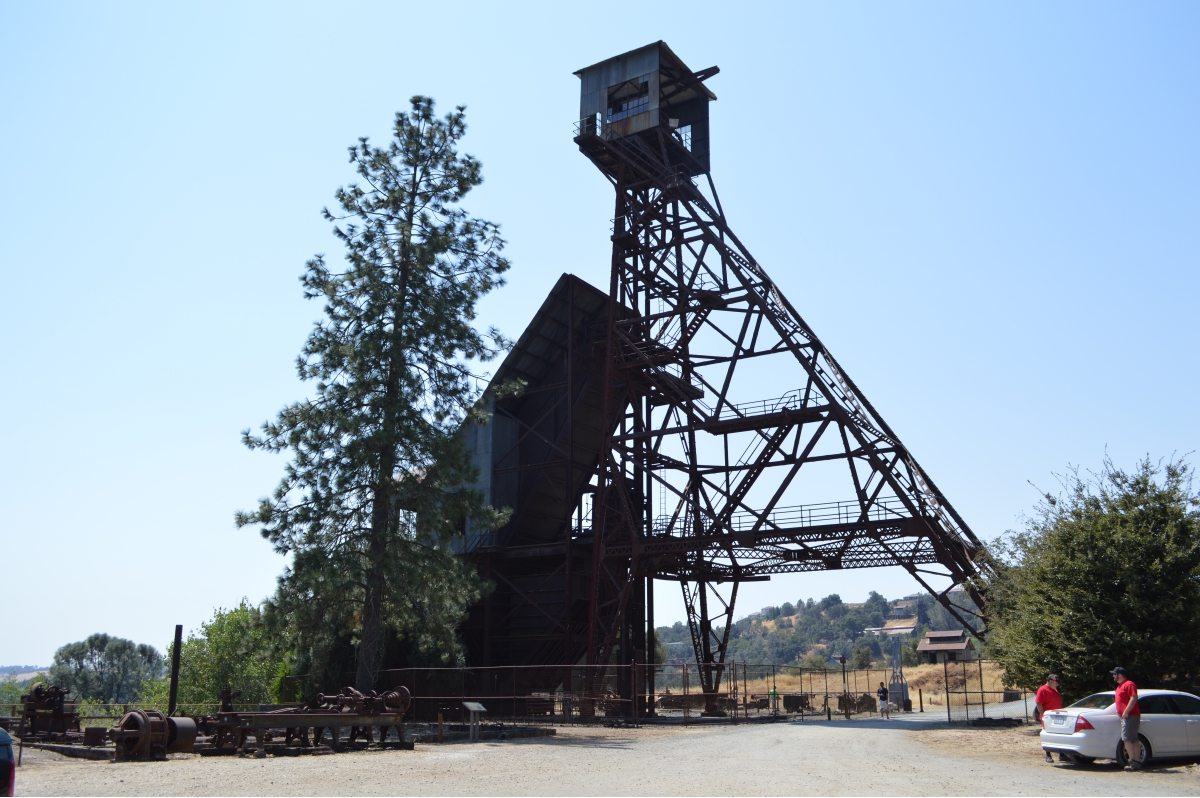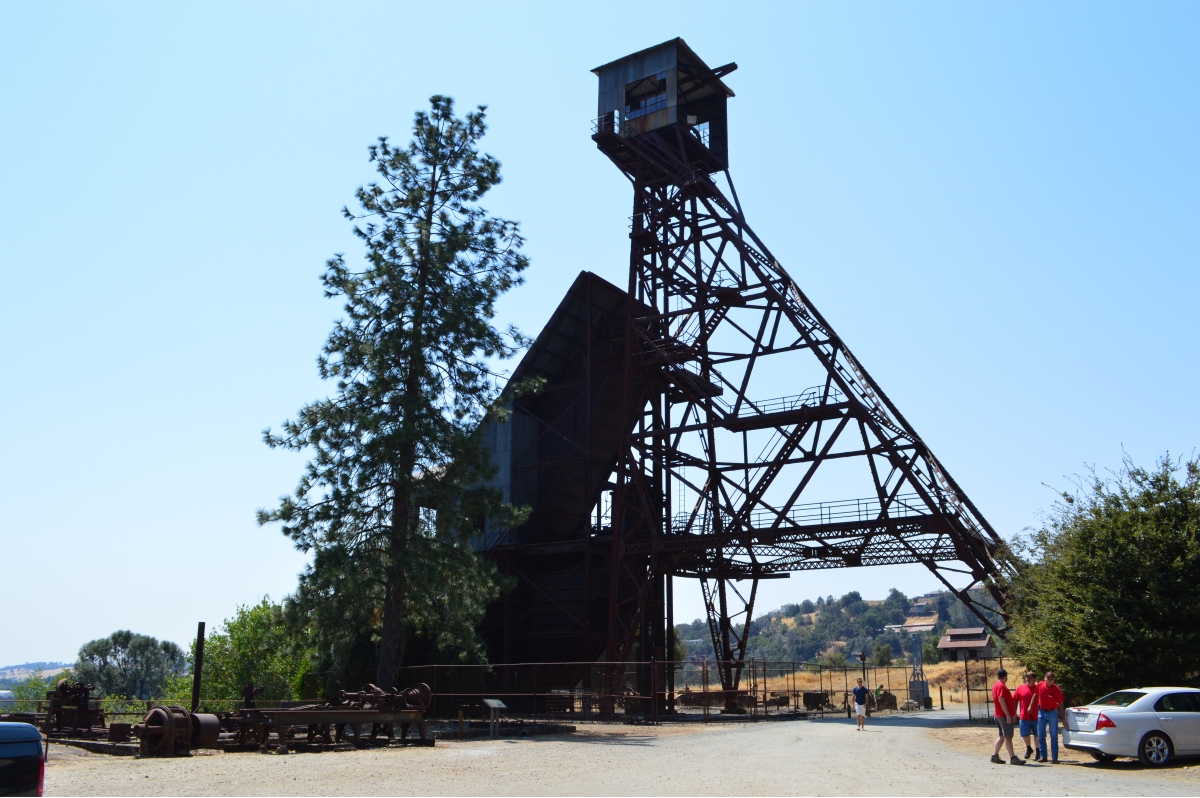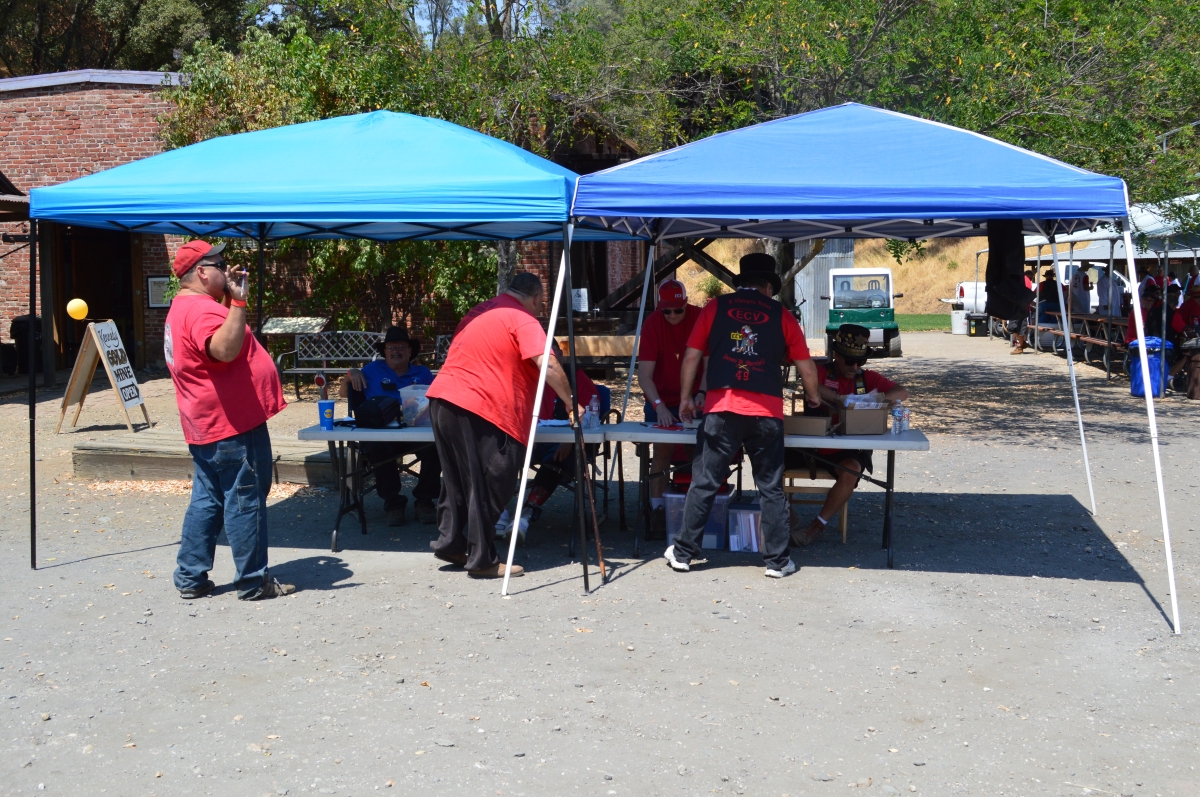 ~ you must log on to view these photos ~




you must log on to view the happenings in the Grand Council meeting...






... instructing a PBC at sign-in...
not logged in??? oh well...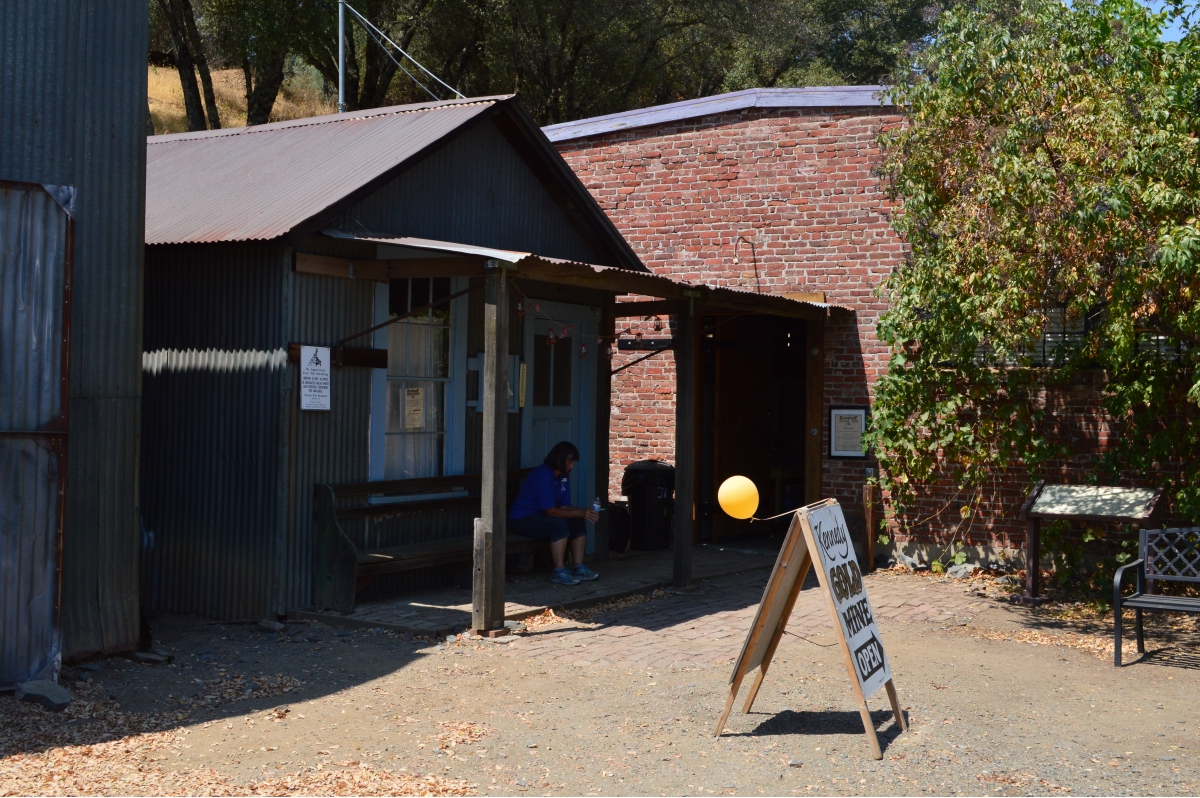 Iggy in his blue T-shirt still working as a Docent, zzz, Col. Klink, Stinky...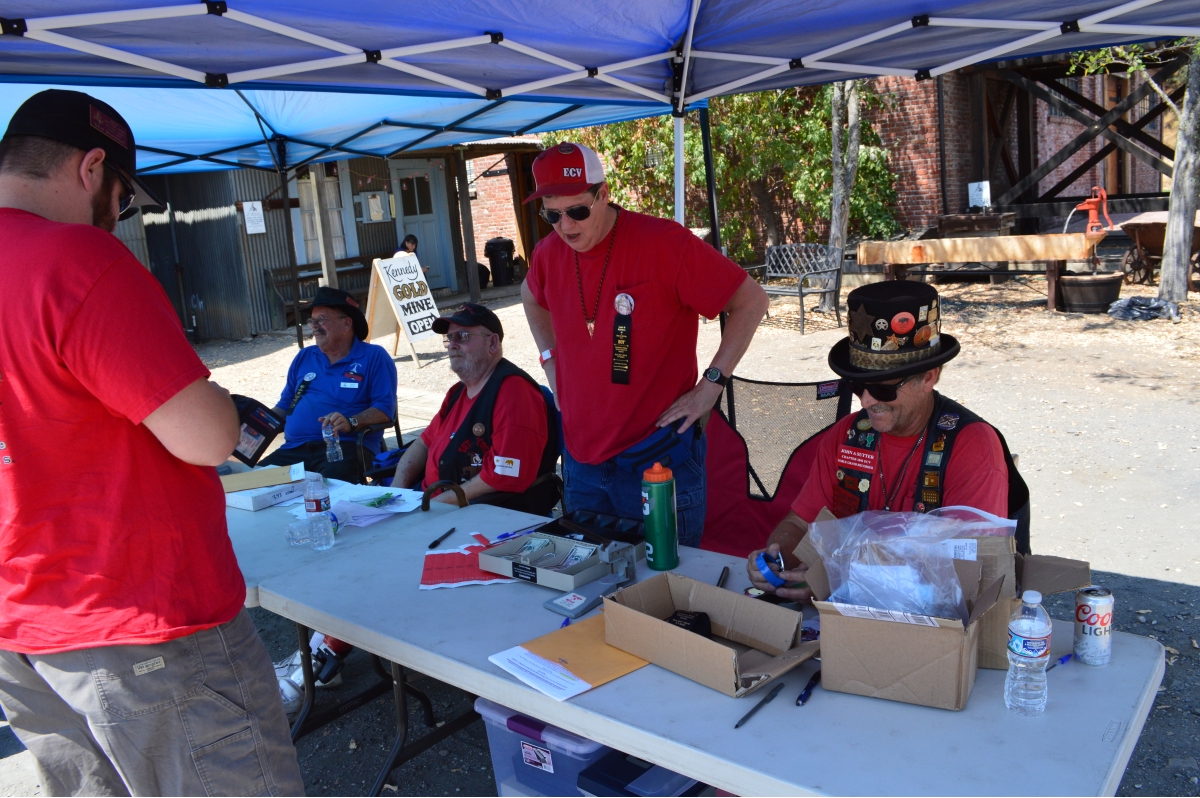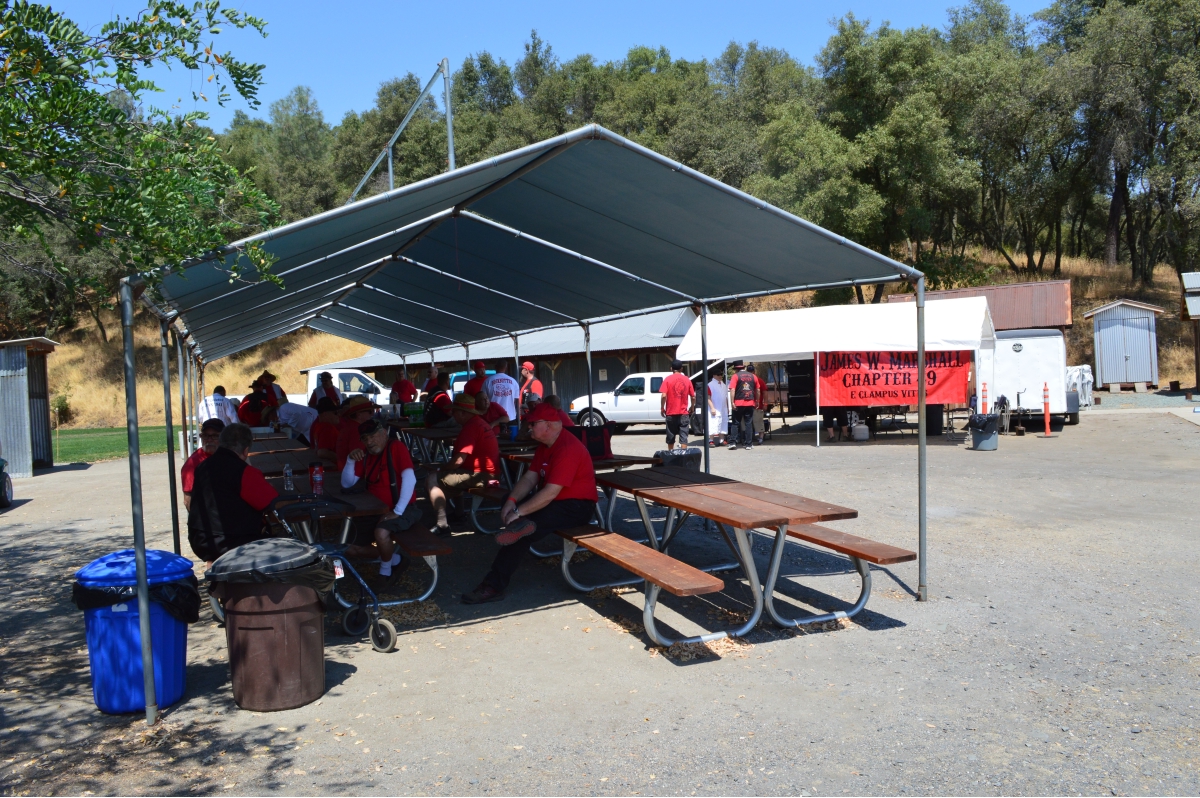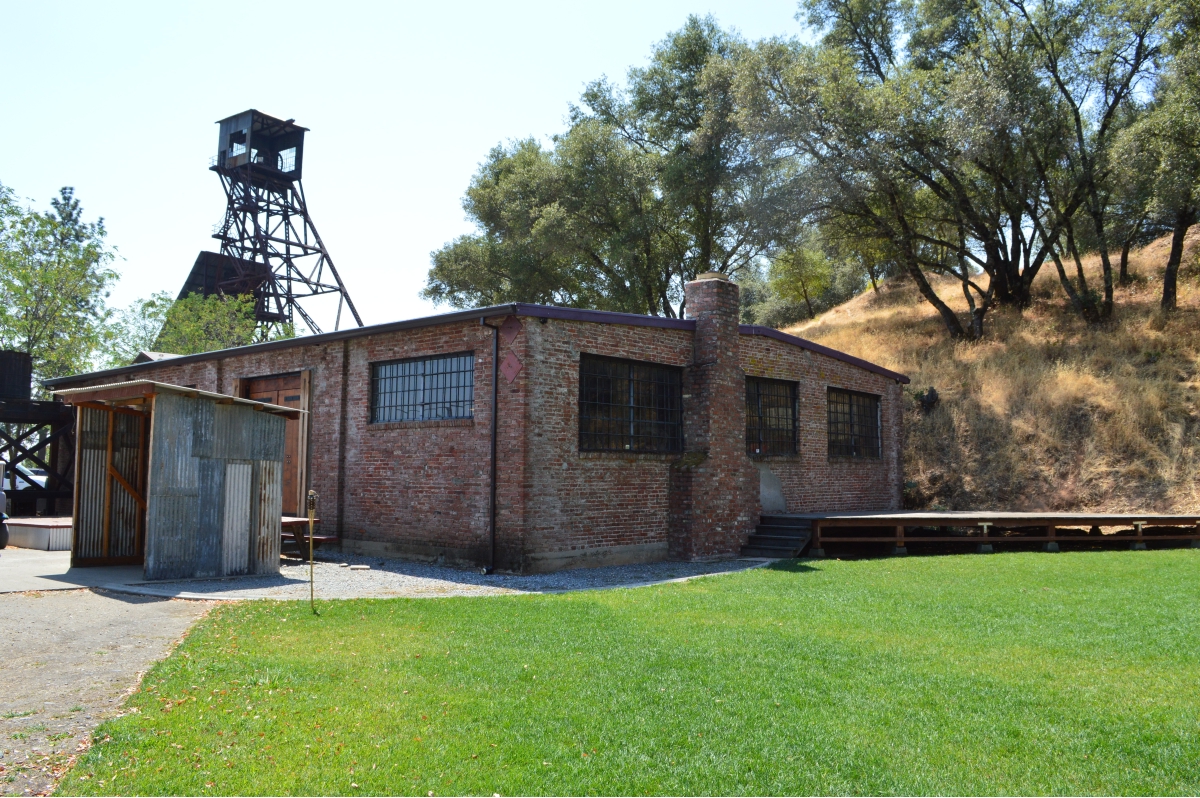 1841 Hangman, Beerman... Deerslayer...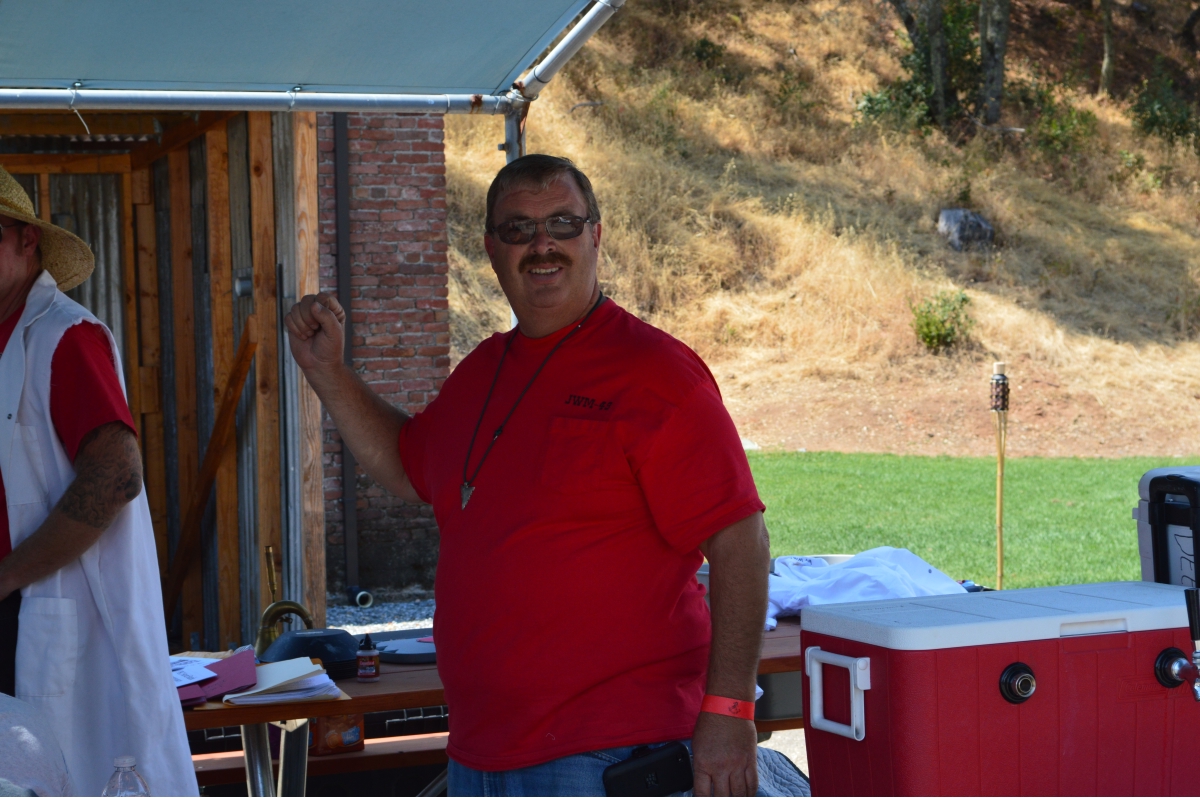 Clamp Chef and Bongo... nice shiny skull on the BBQ...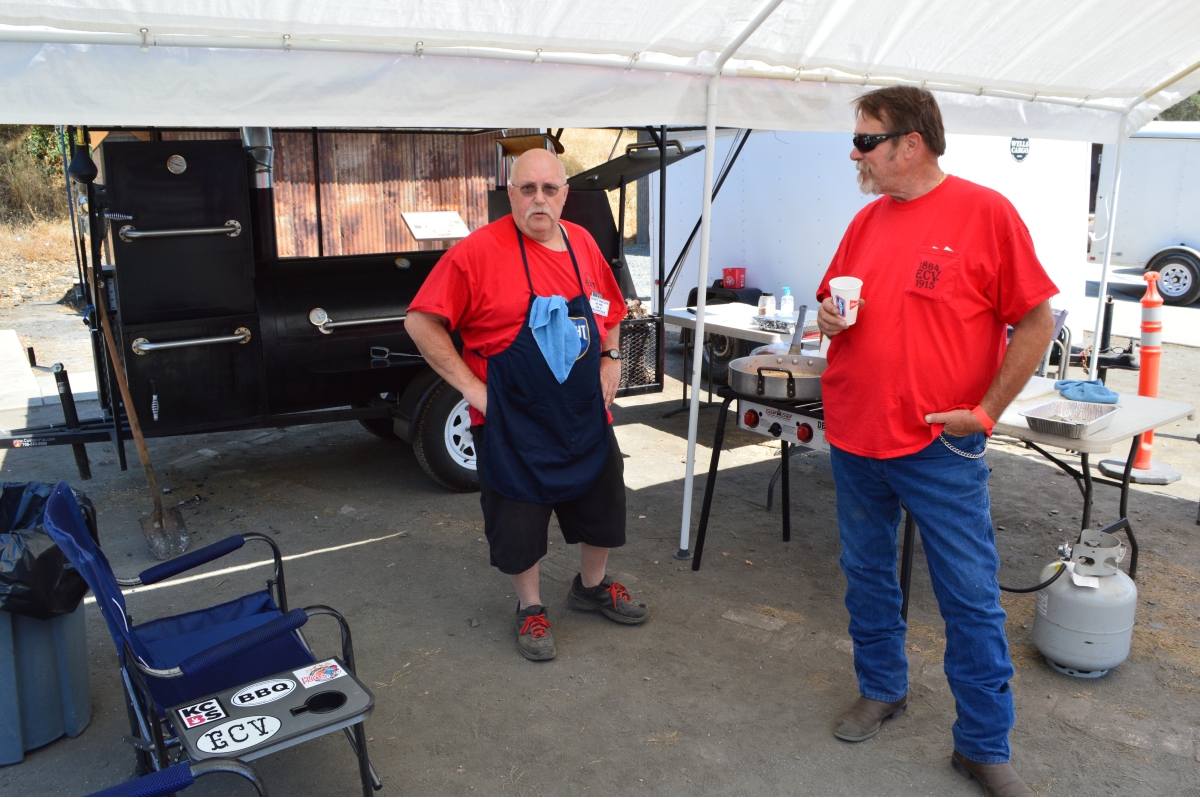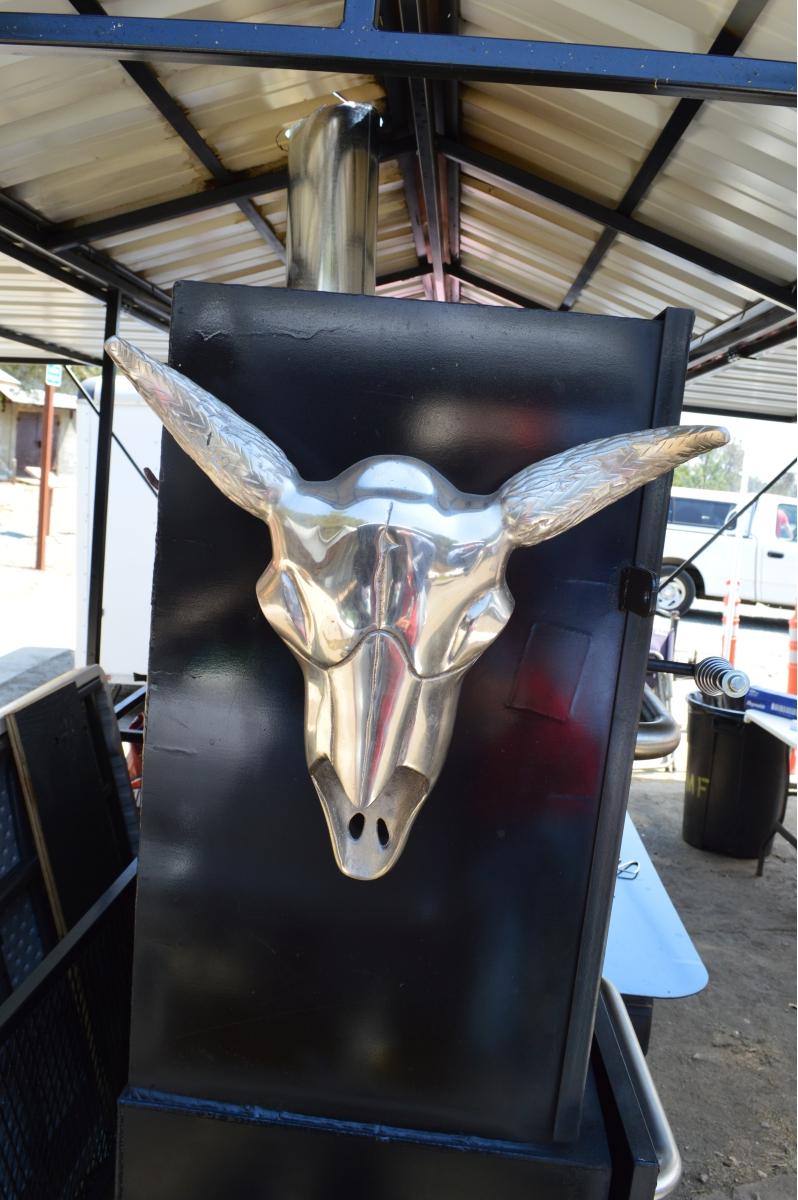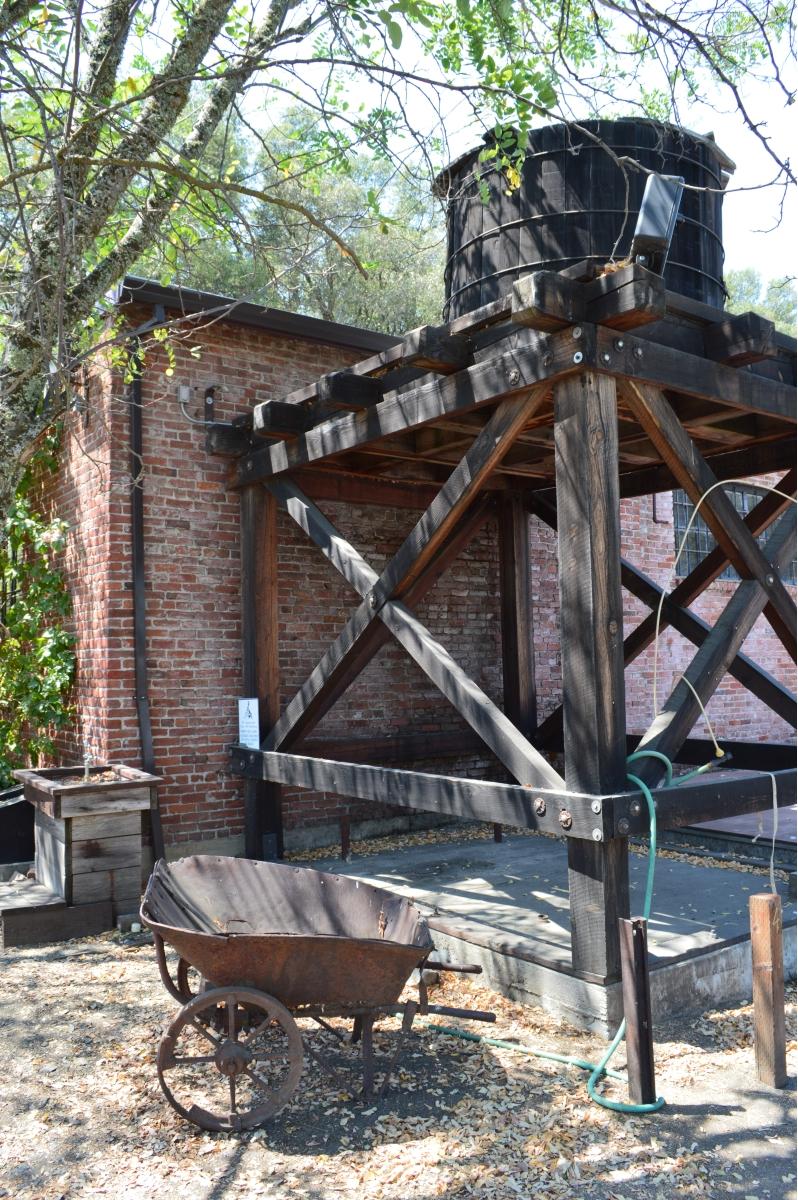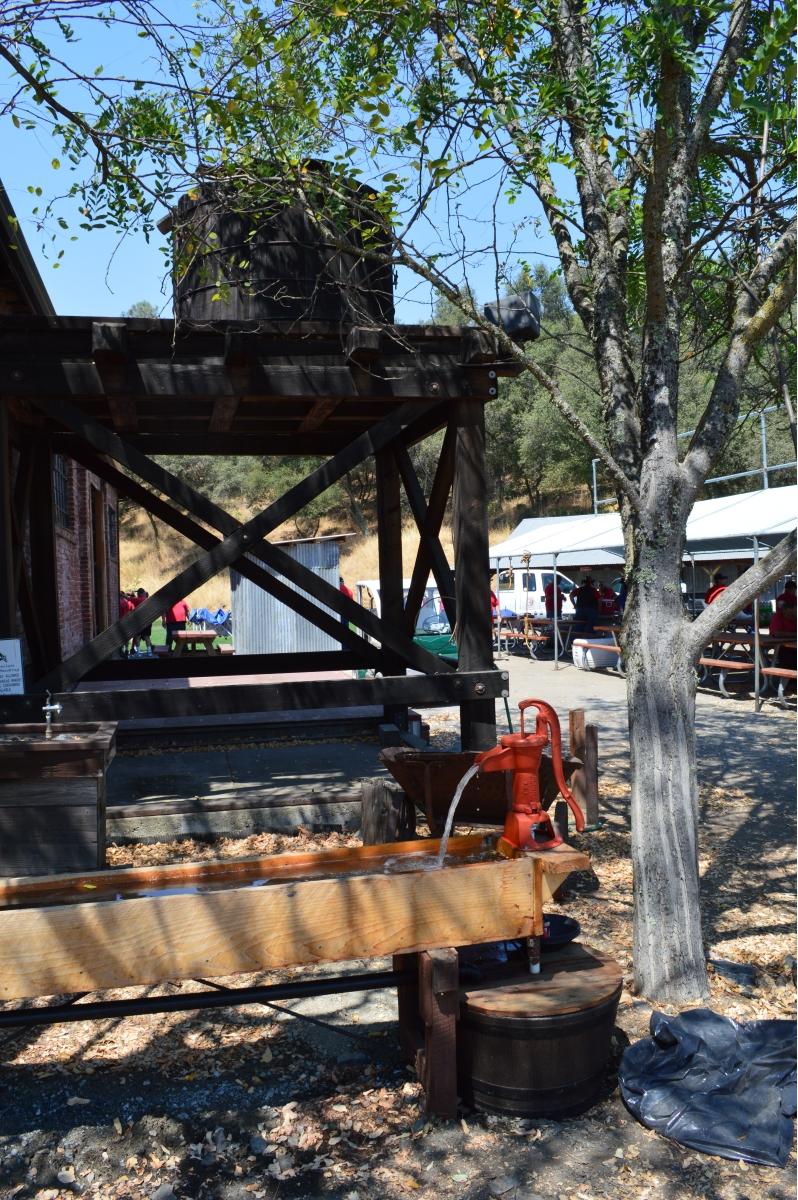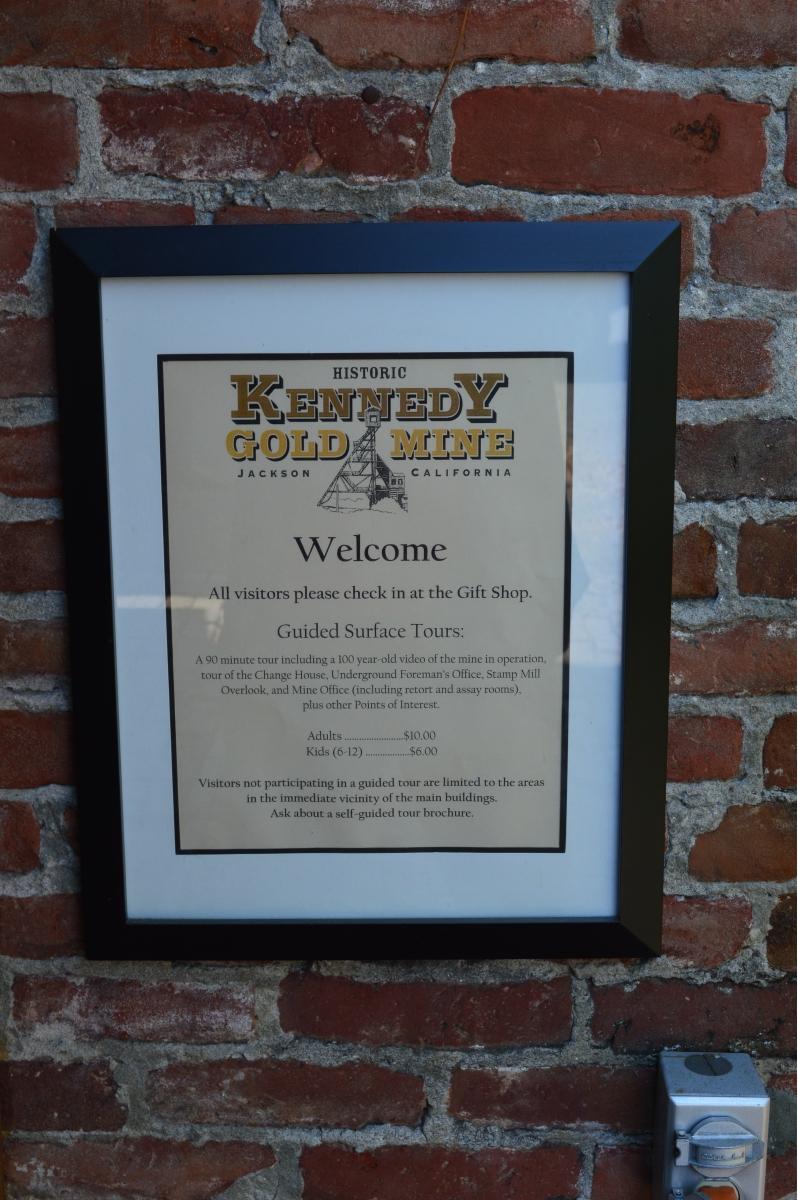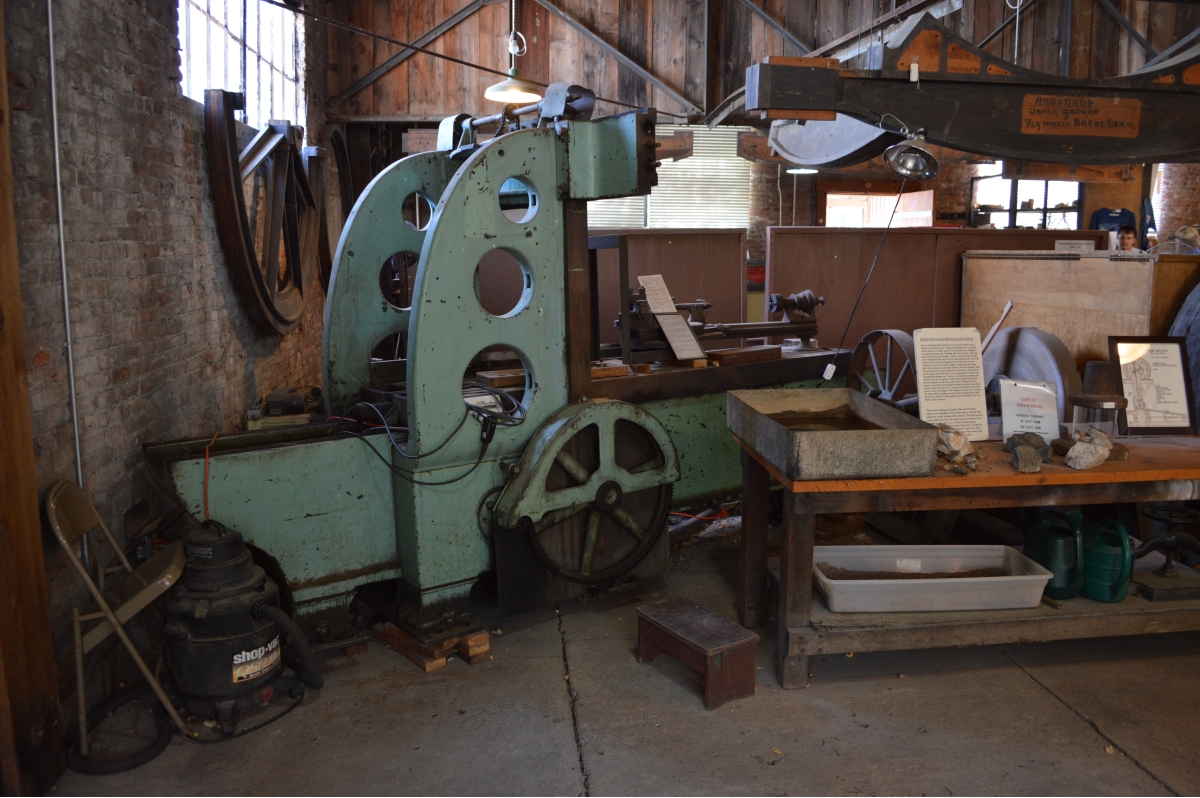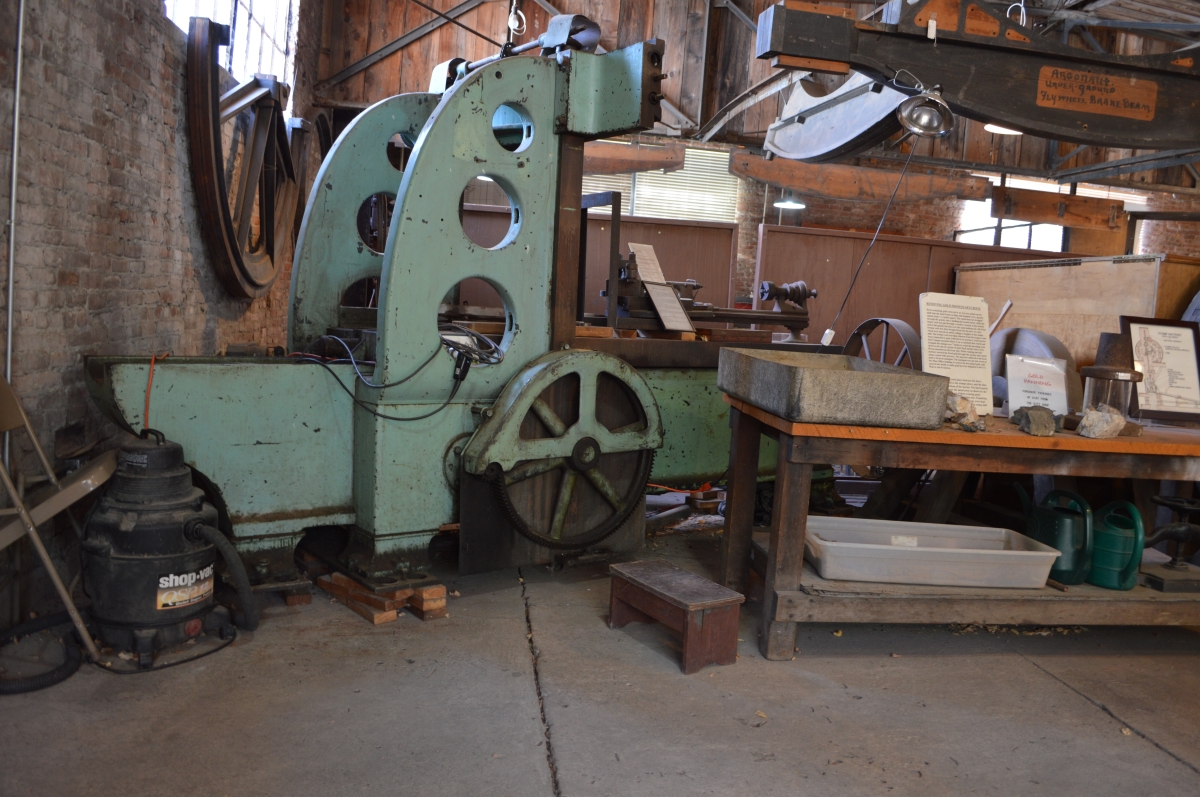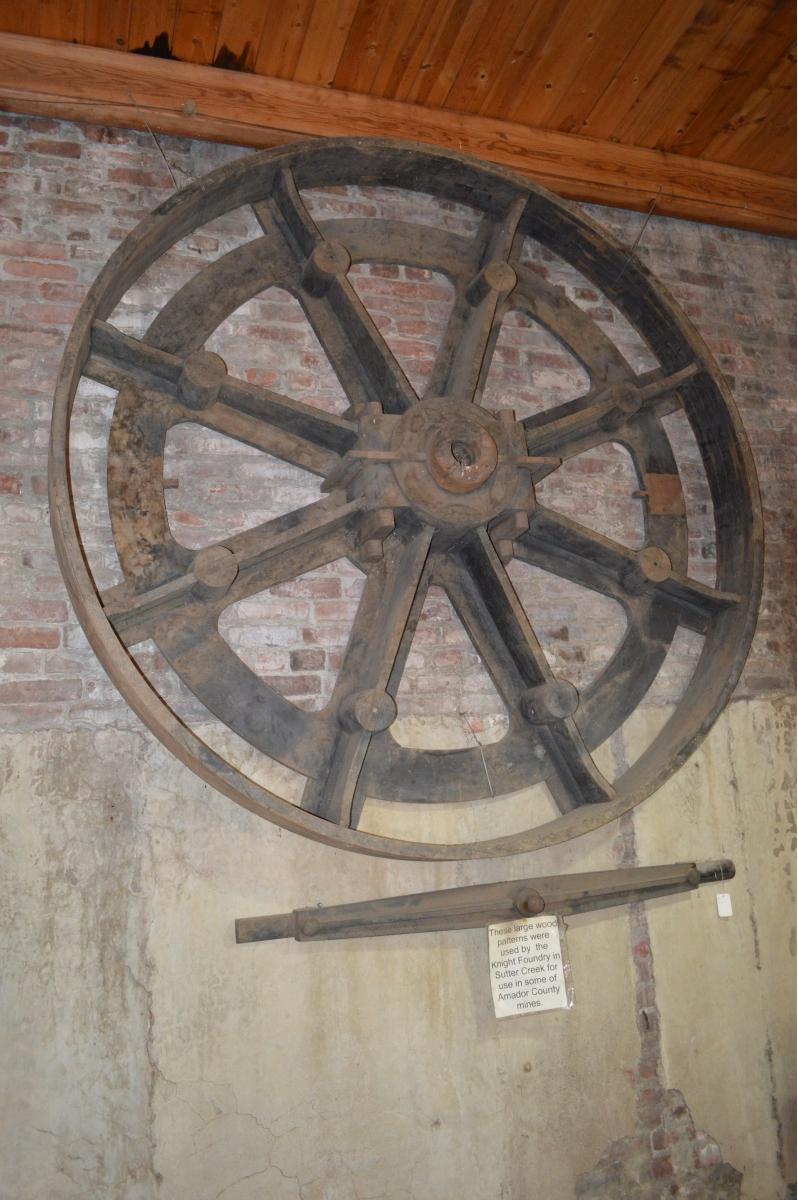 Ben Franklin hawking for #49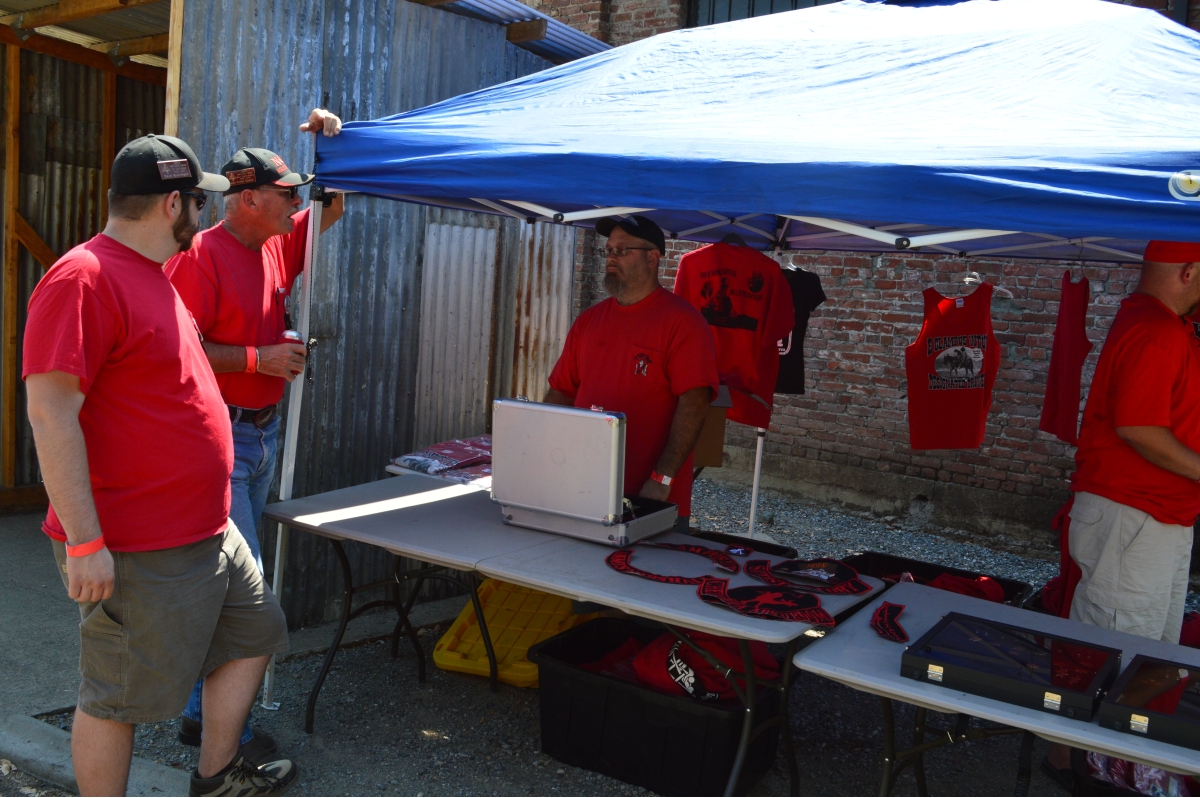 Popeye and Sparks and the black power revolver and the KNIFE...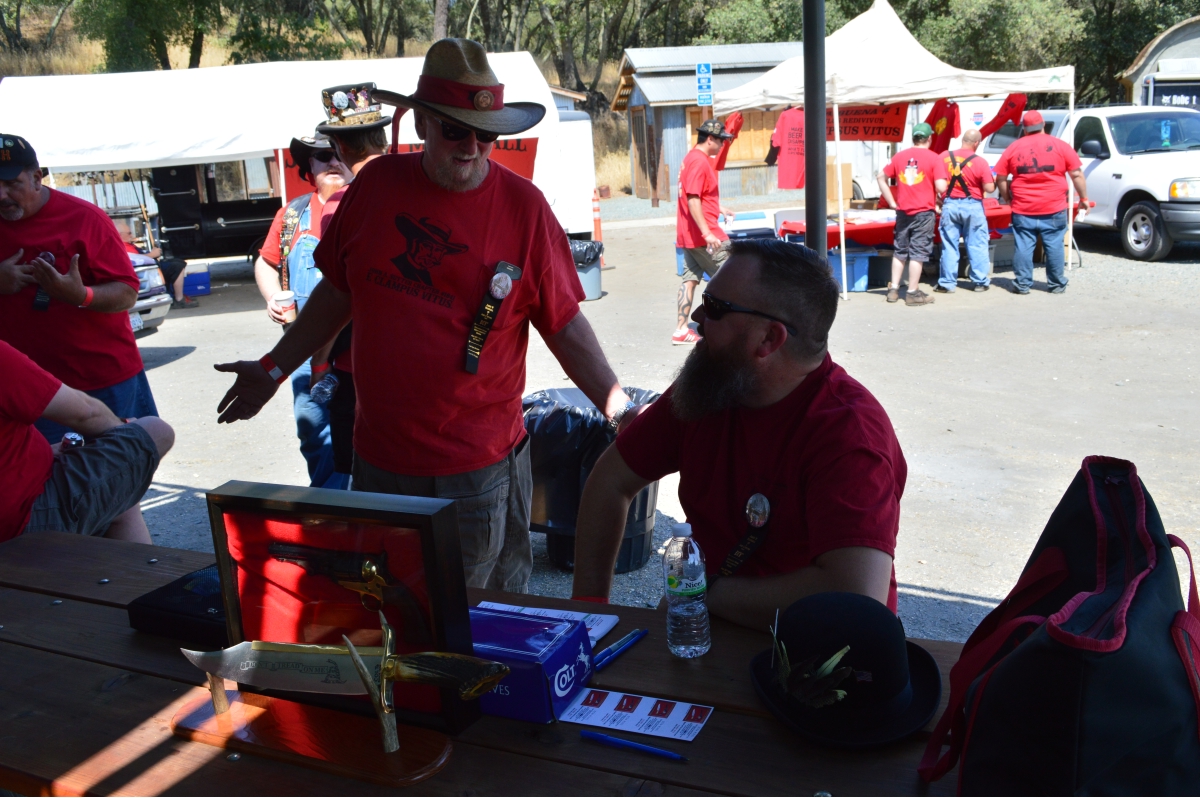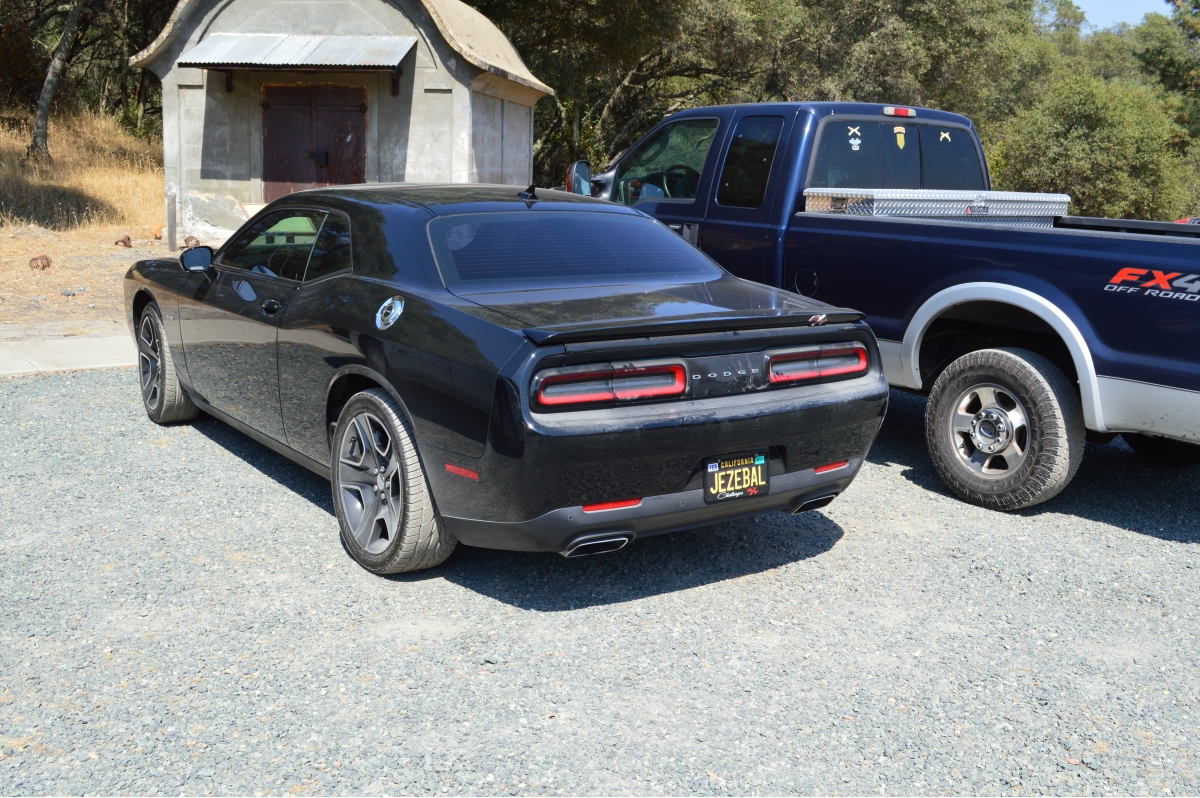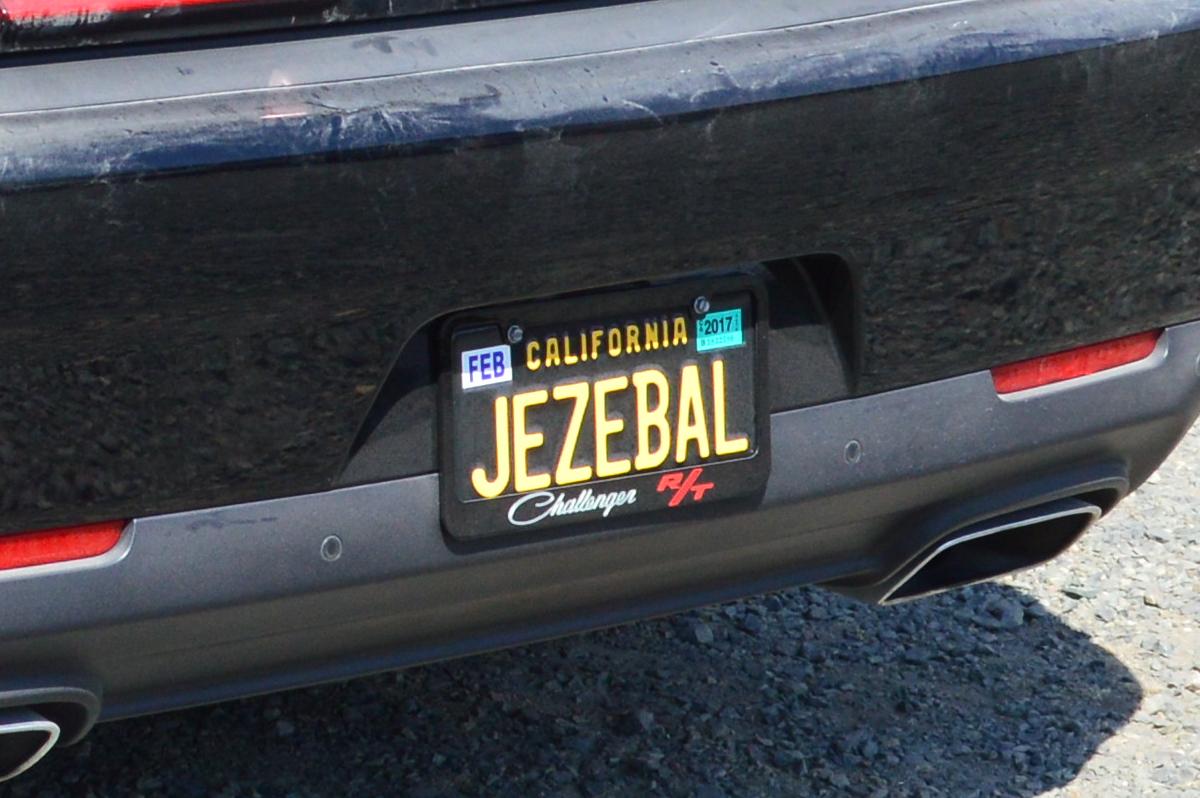 The original dynomite storage building, but, in the middle of all the other supportive buildings for the mine, then, safety concious as they were, for fear everything around would be wiped out should it blow out, a stone building with a tin roof a safe distance away was built, and with the tin roof, if the dynomite should blow it would blow up, not out, hence the phrase, "blow up."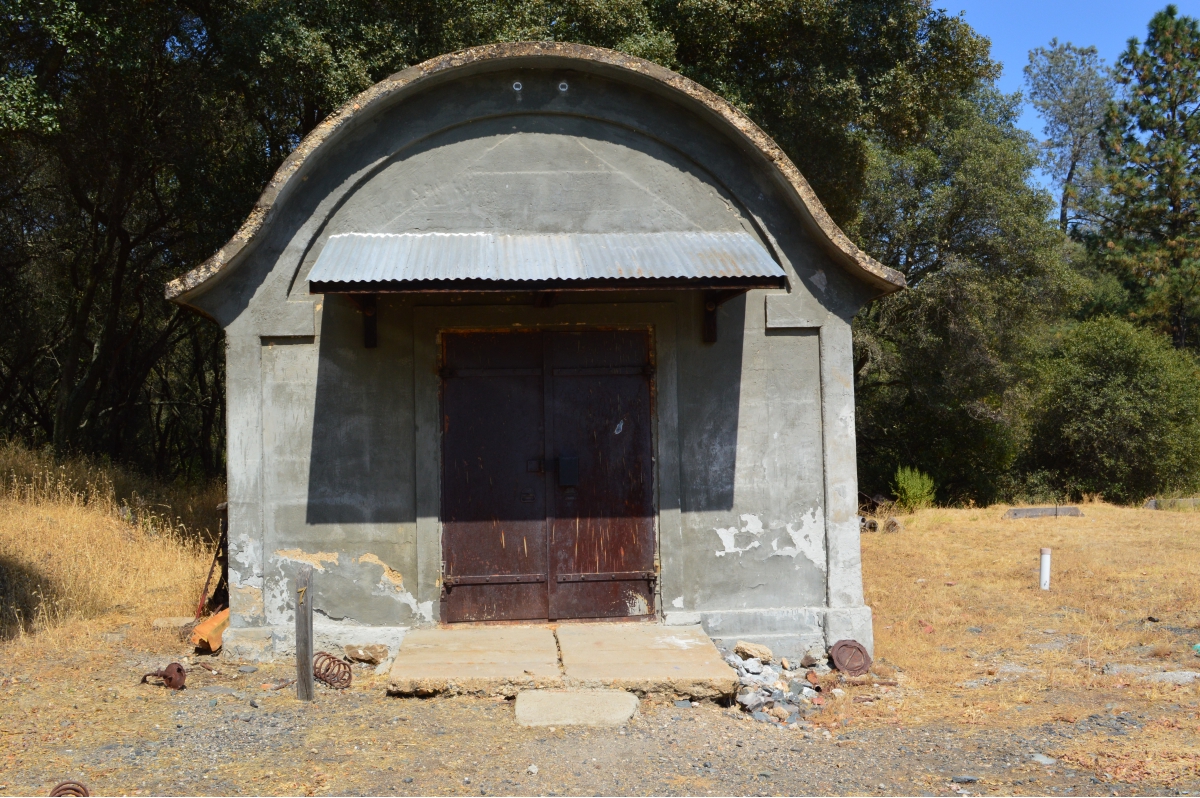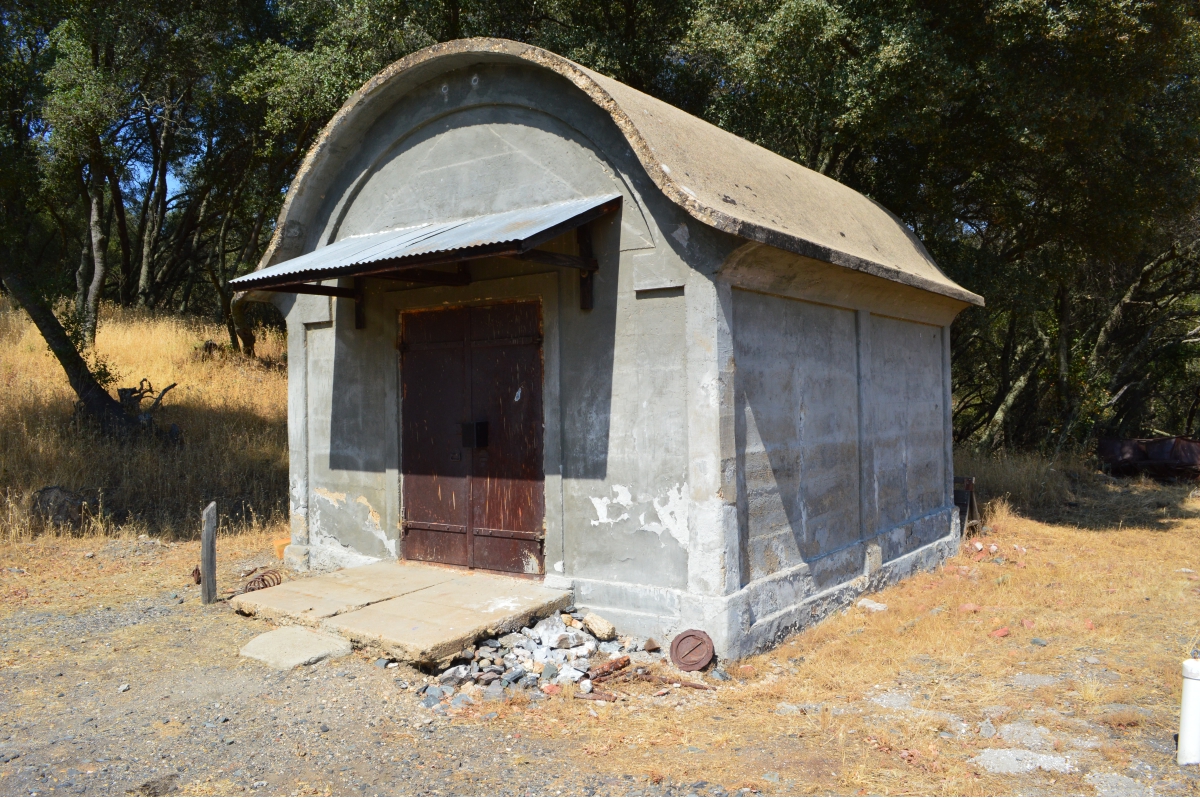 the archives building - everyone who ever worked in the mine is on record, when they started, when they quit and how much they were paid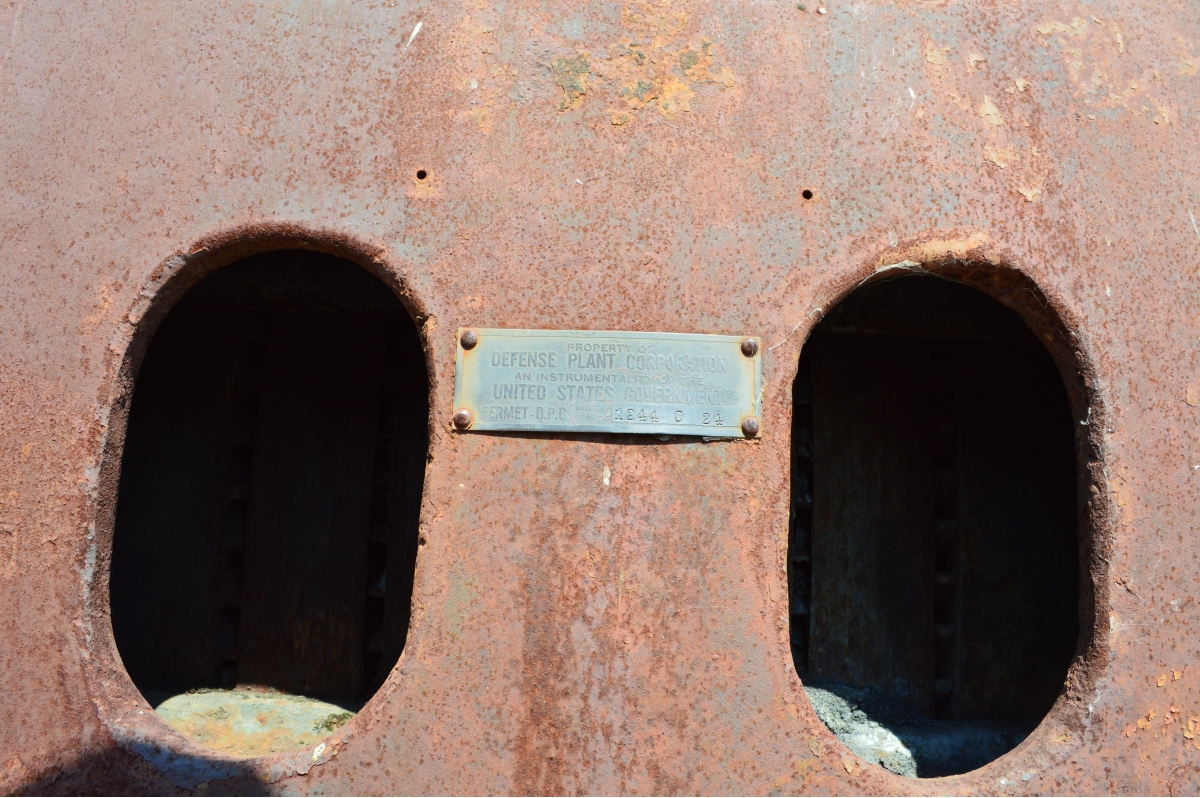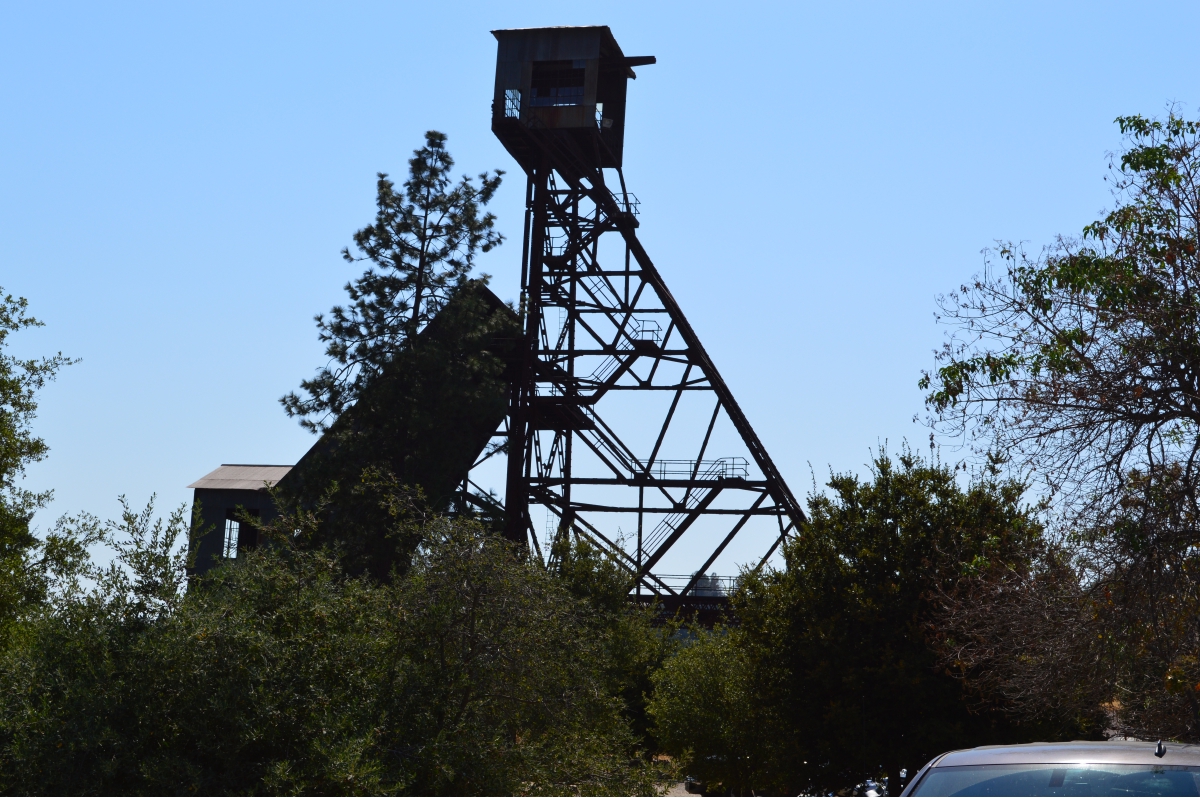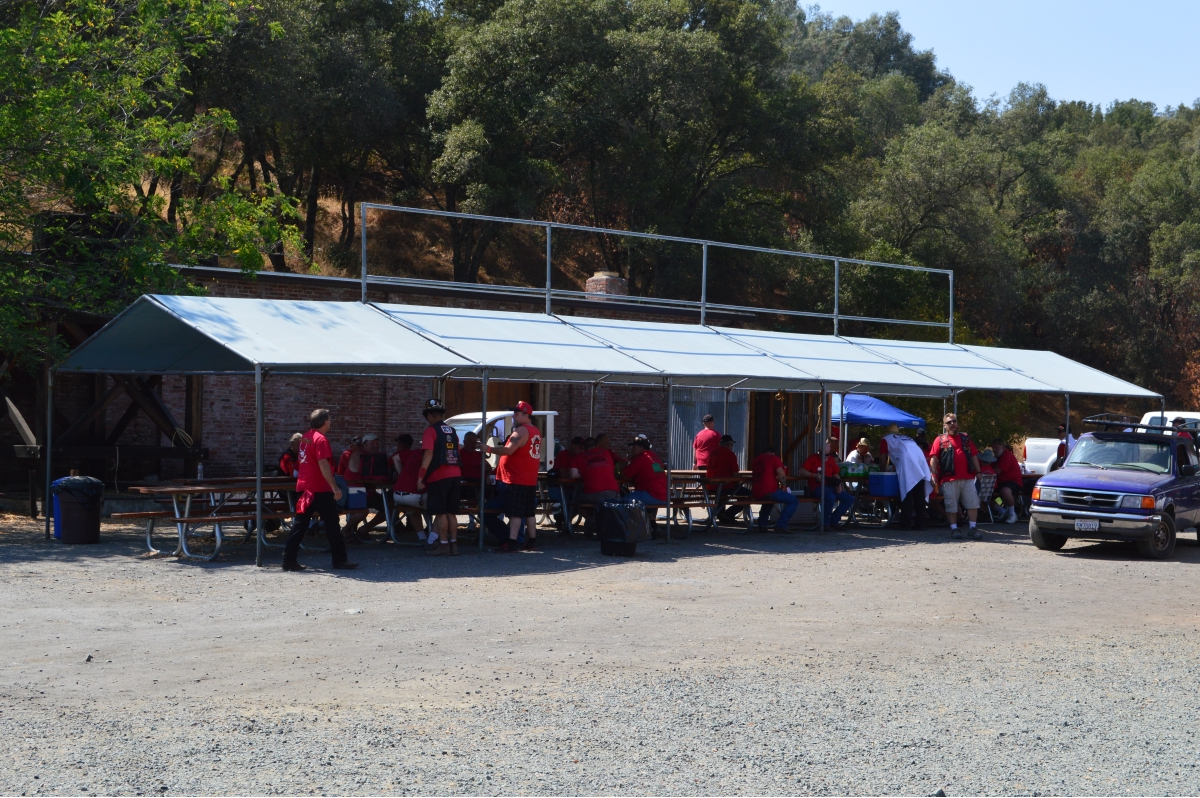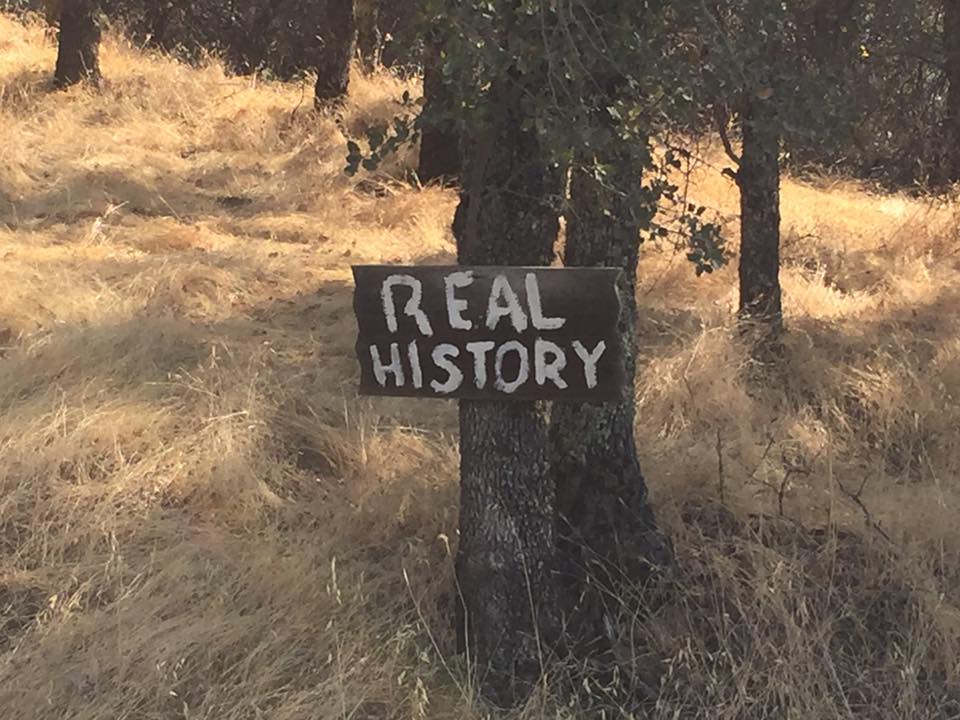 SteveM, known as Iggy in Clamperdom, is a Docent at the Kennedy Mine and...
- now out of his blue T-shirt is our tour guide today.
The Kennedy Mine operated from 1892 until 1942 when WWWII started.
This mine produced more gold than anyother mine in California.
The shaft is over a mile deep...
- although today is filled with water up to 200 feet from the surface.
The framehead is the tallest in the state, made of steel (not wood), 135 feet tall.
4 kinds of skips went down the shaft at 35 MPH!!!
- miner skip (9 miners on the bottom, 8 on top of them
- donkey skip to get donkeys in/out, 4 at a time
- 112 gallon water skip for removing water
- ore skip
Mine and supporting structures resided on 152 acres.
The movie was filmed in 1914.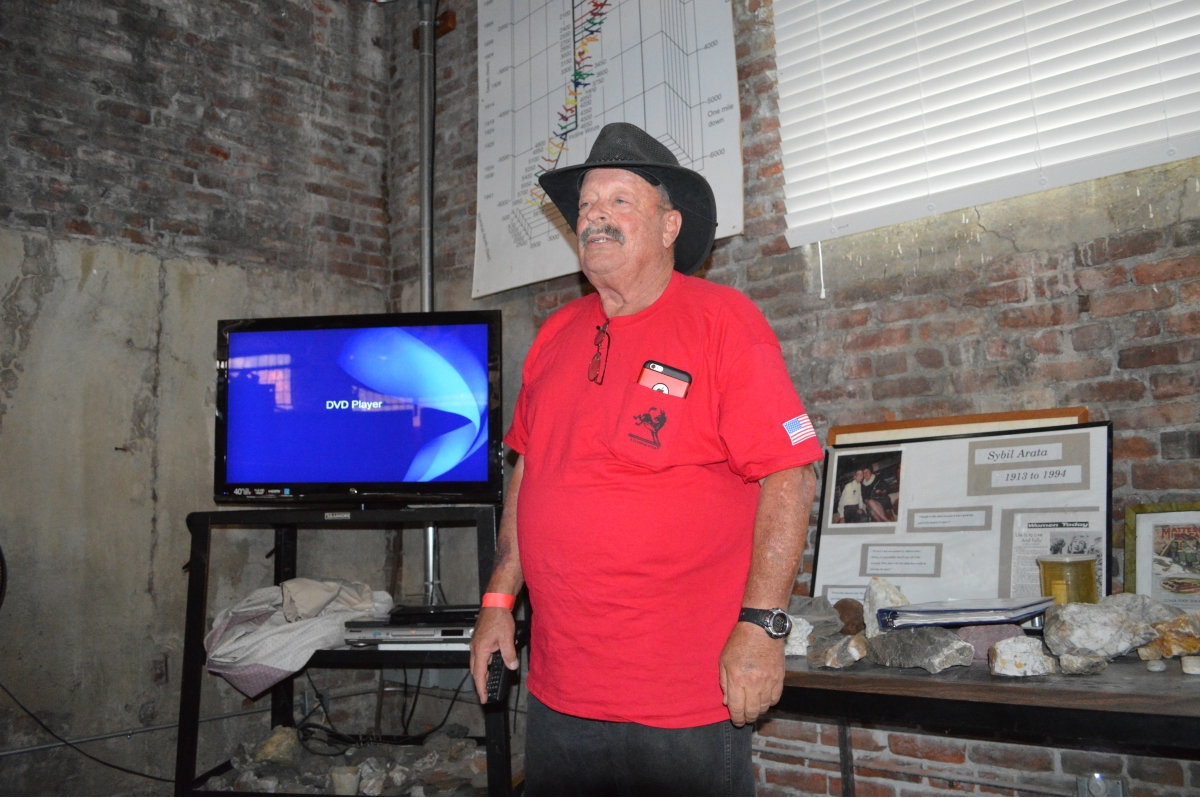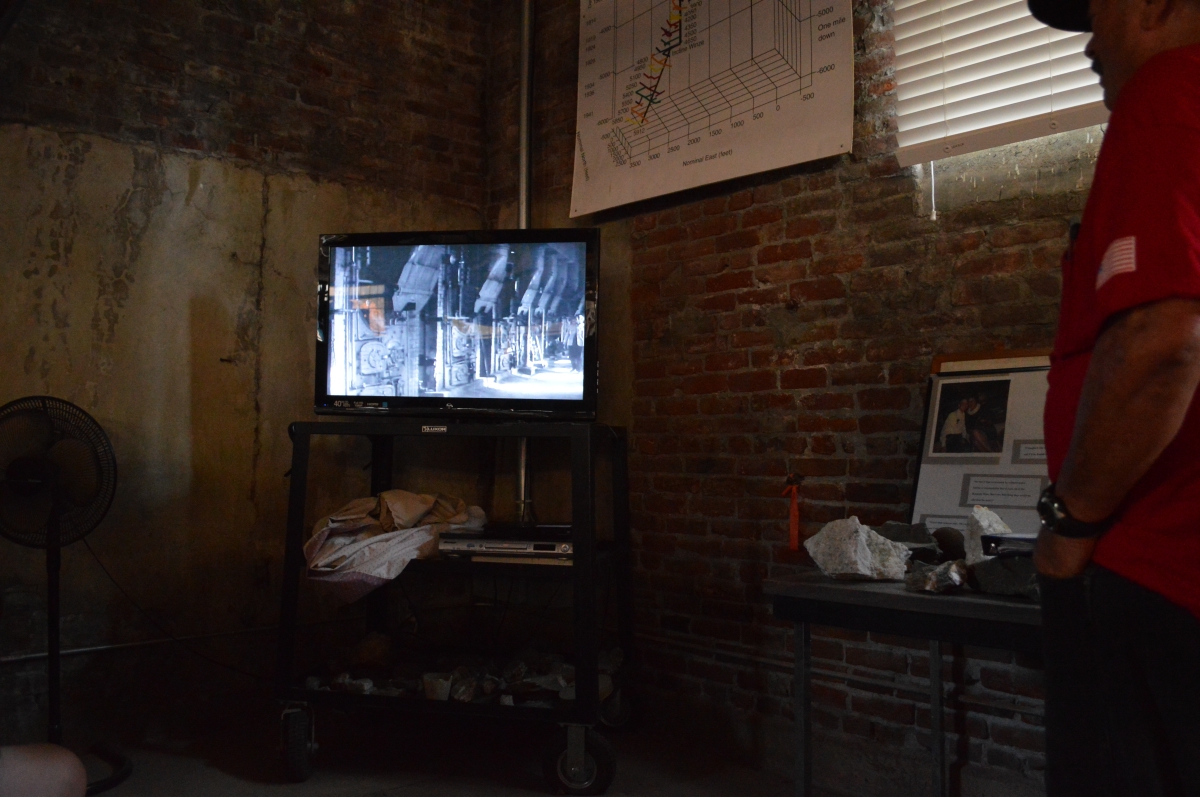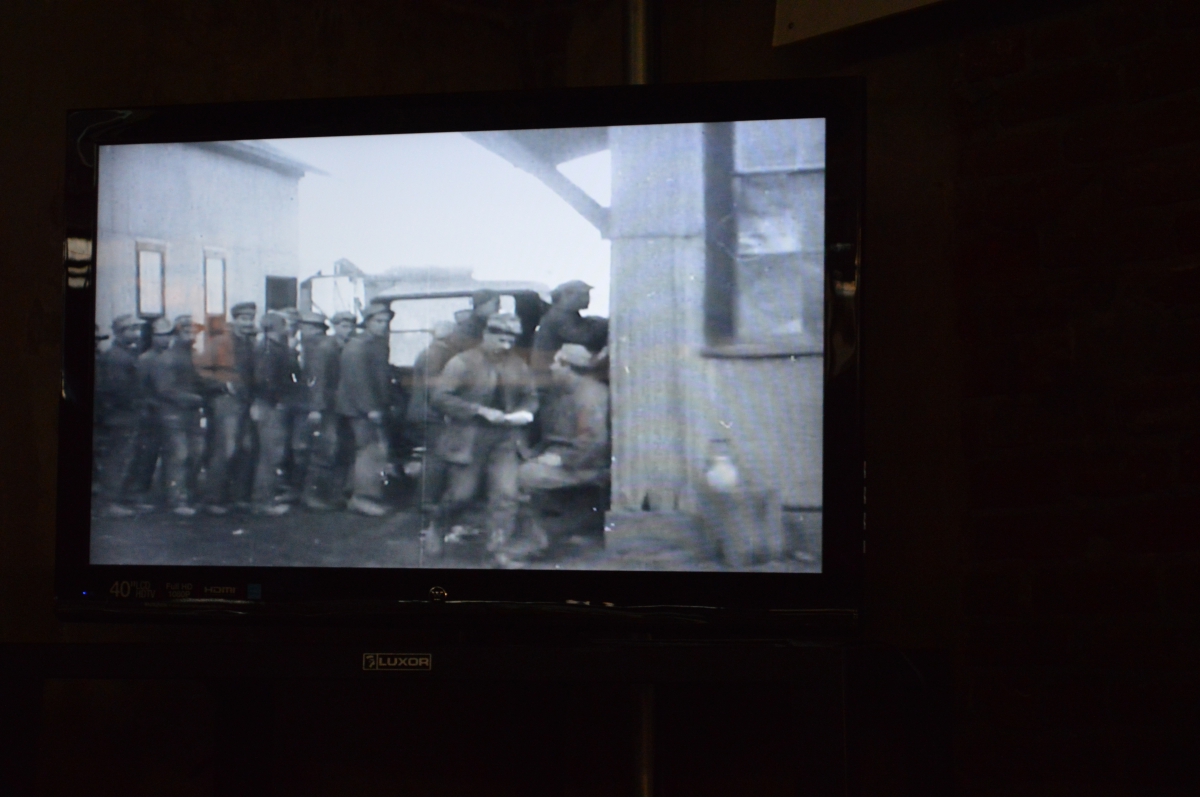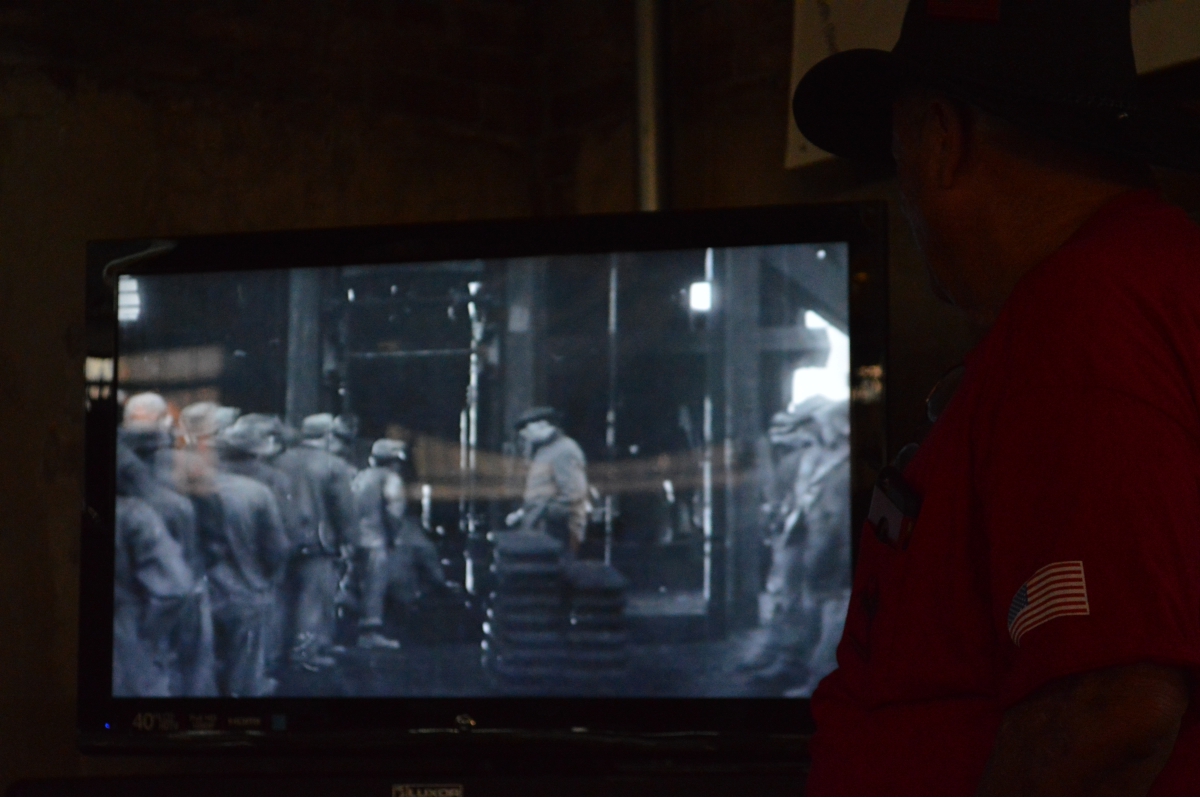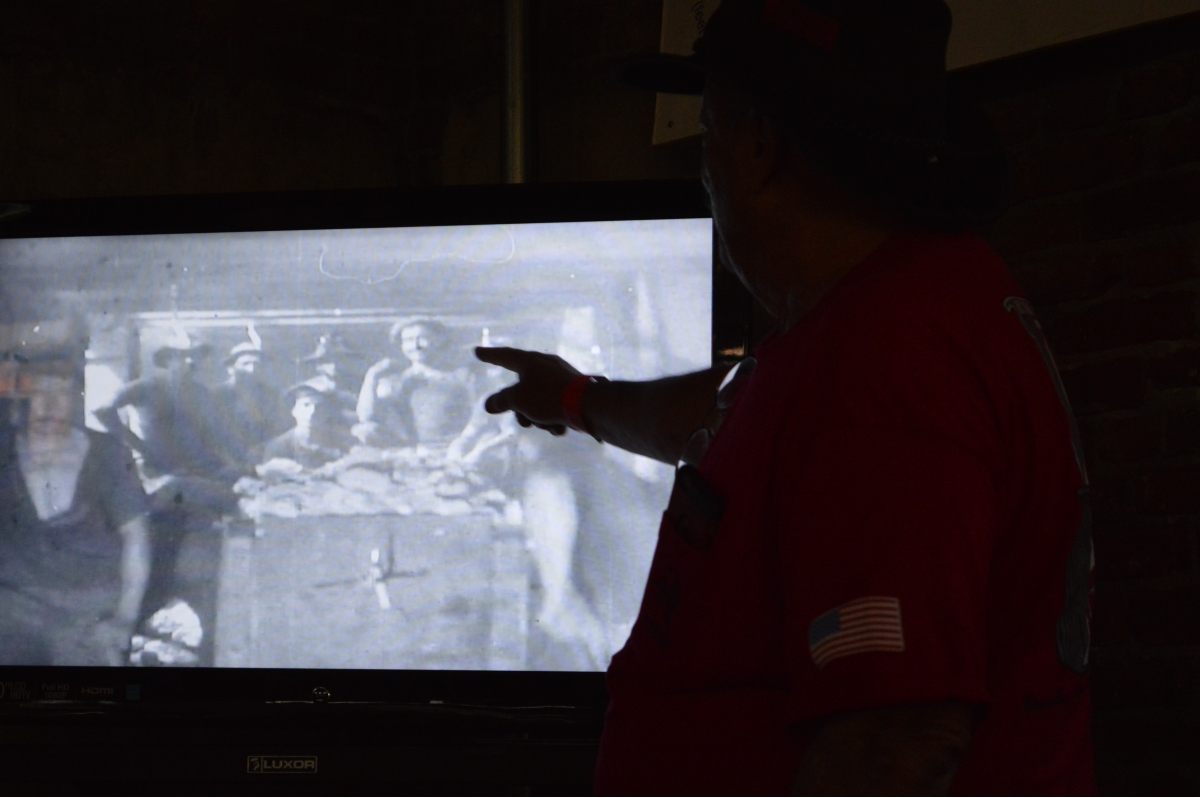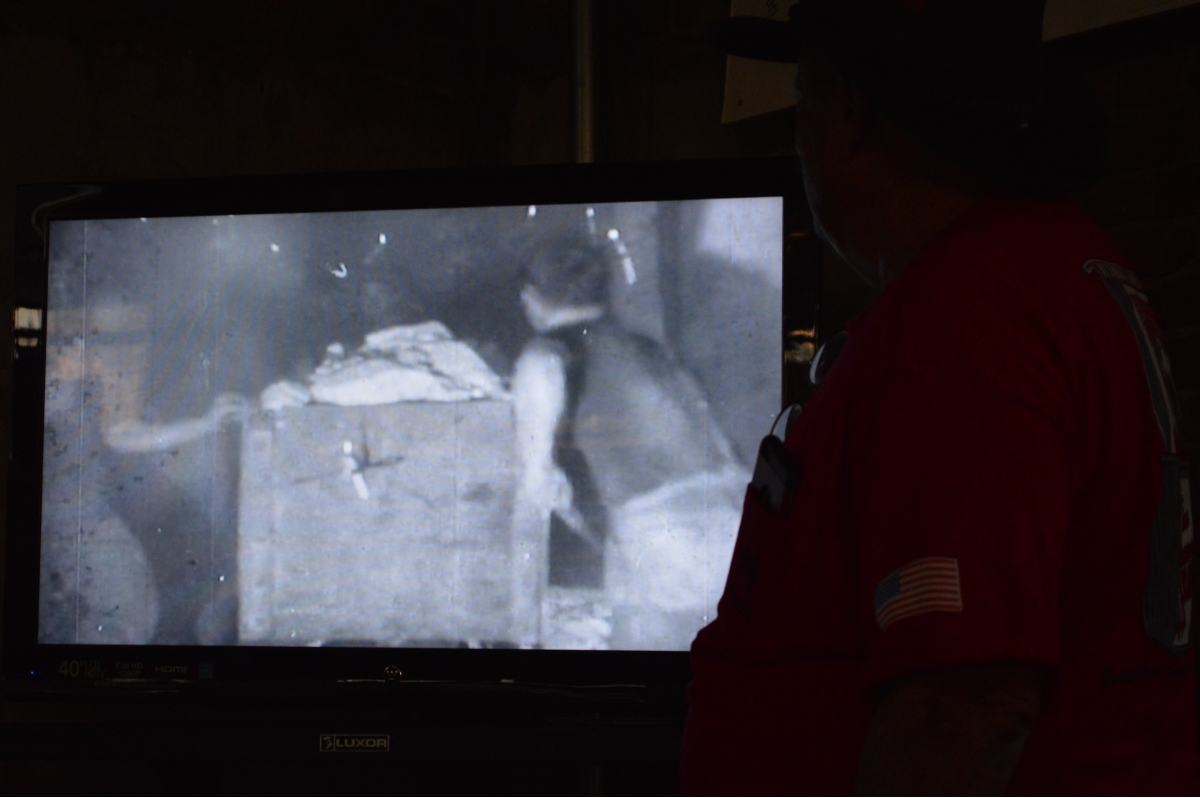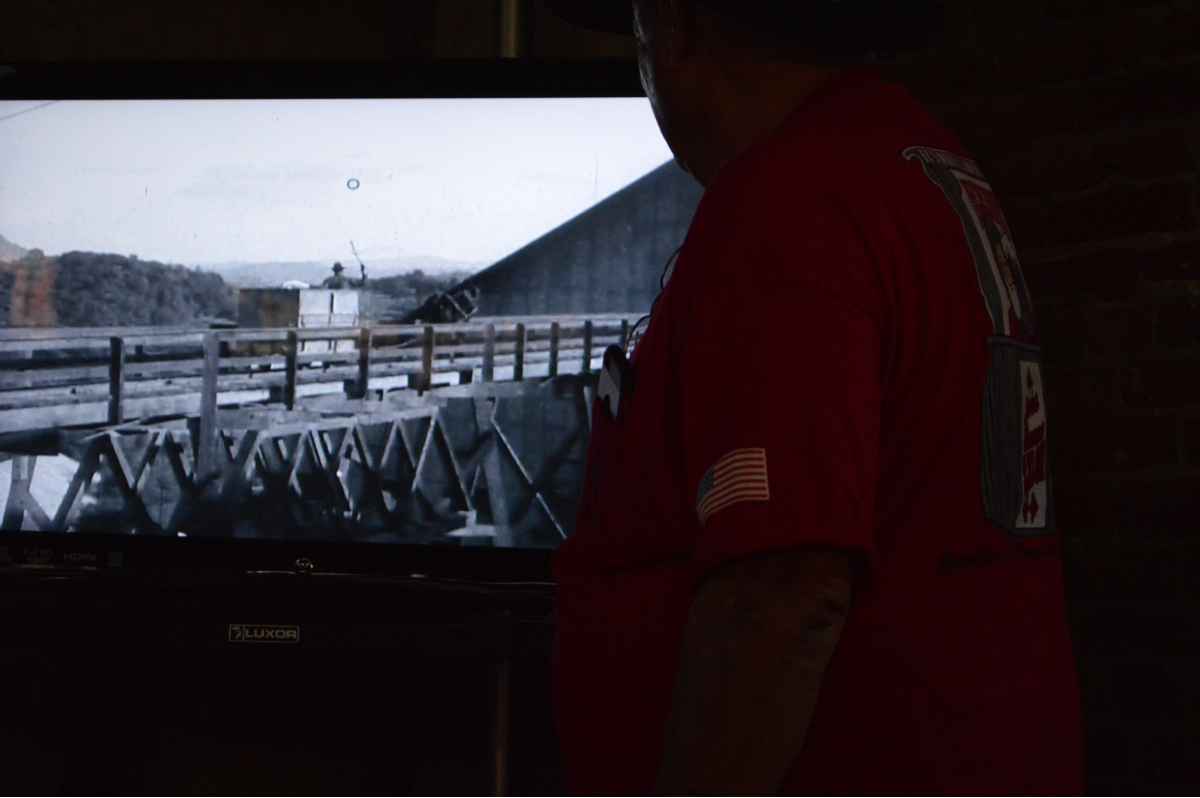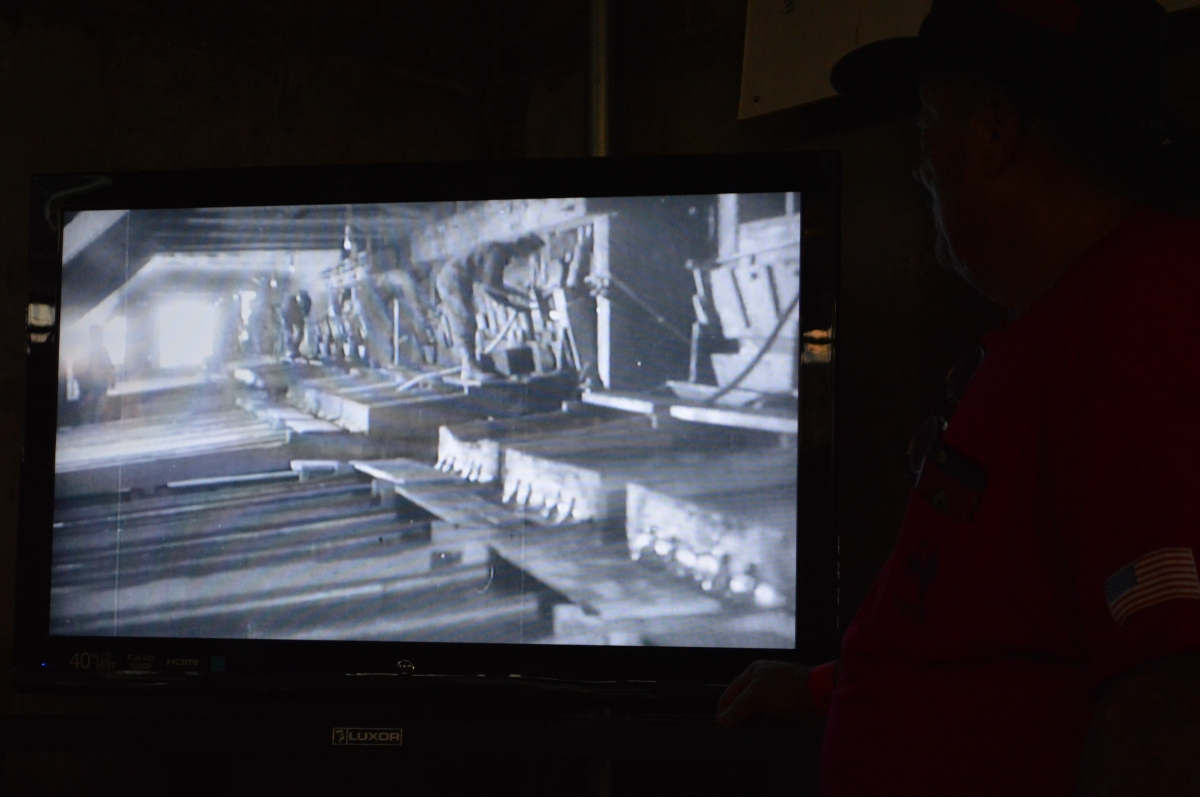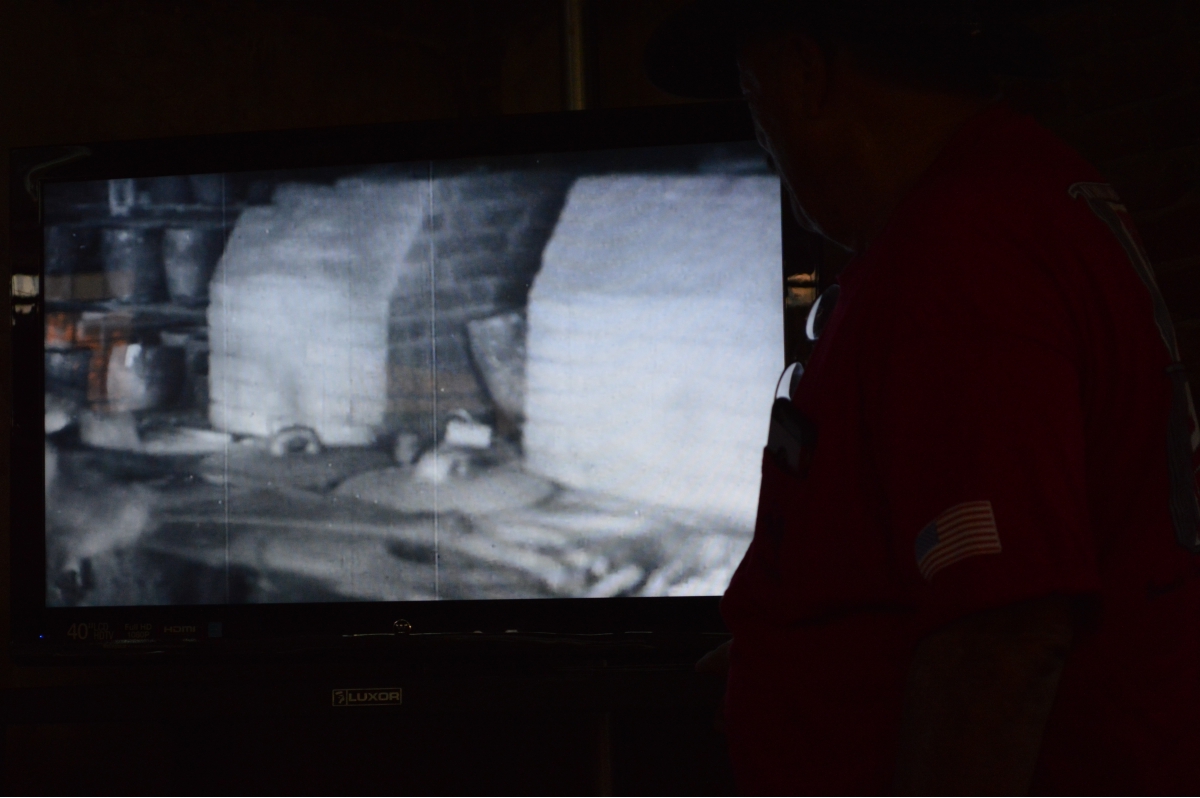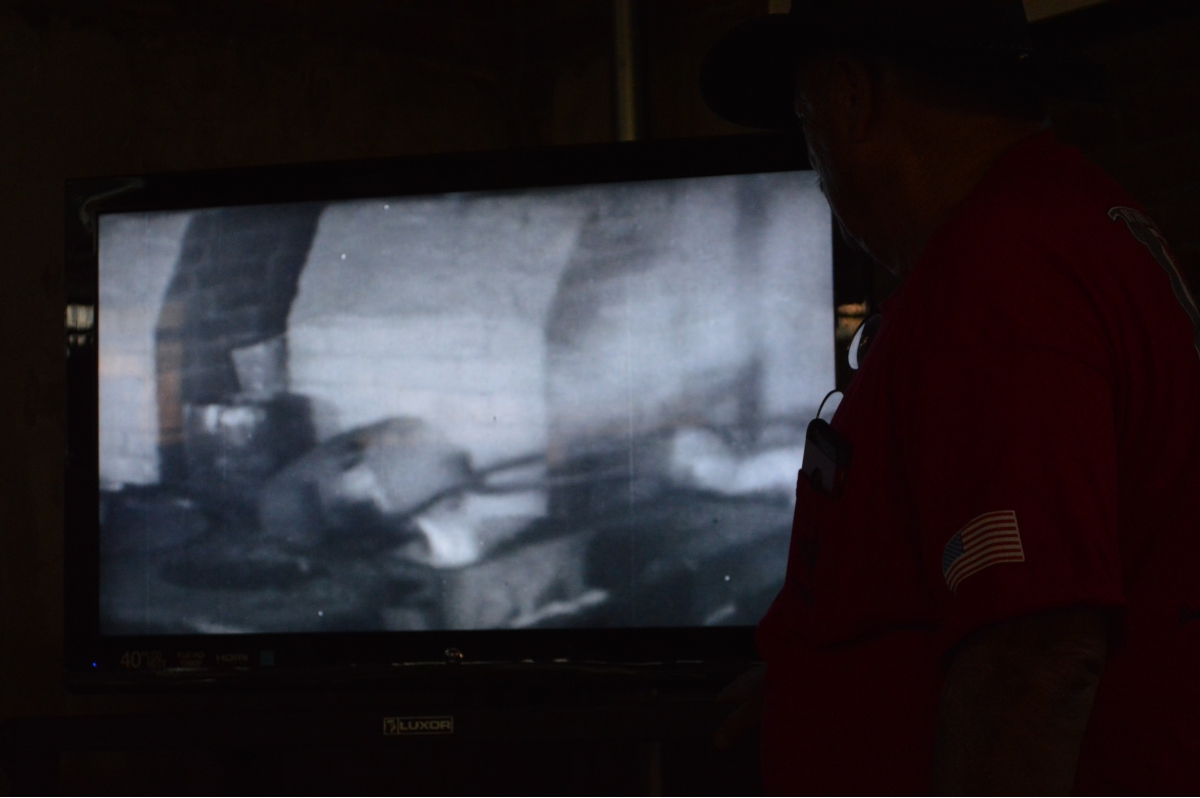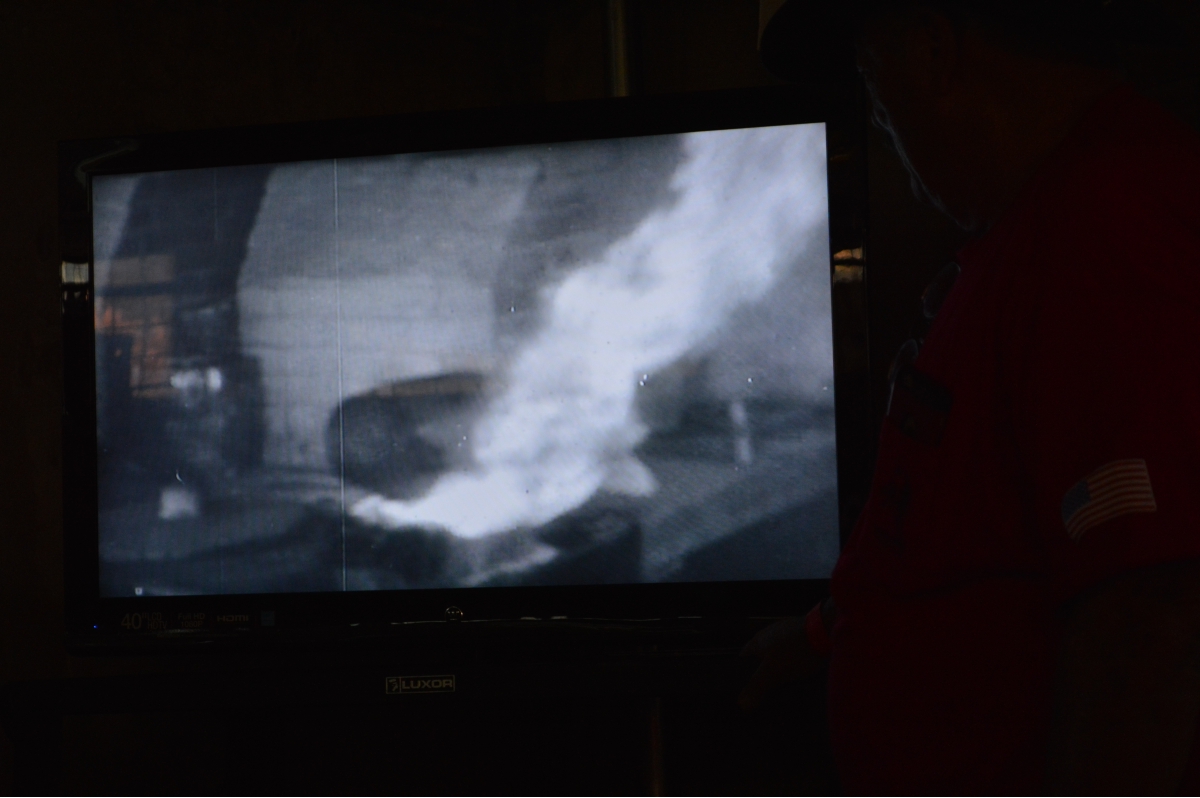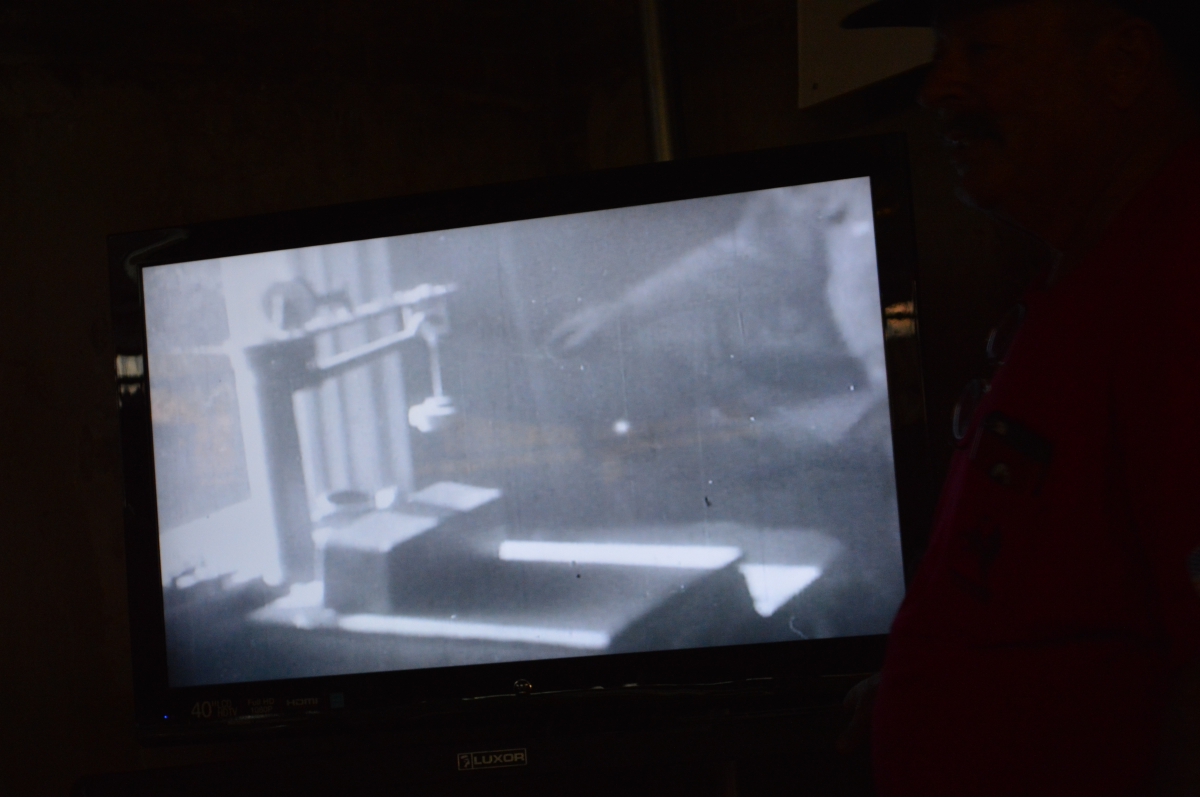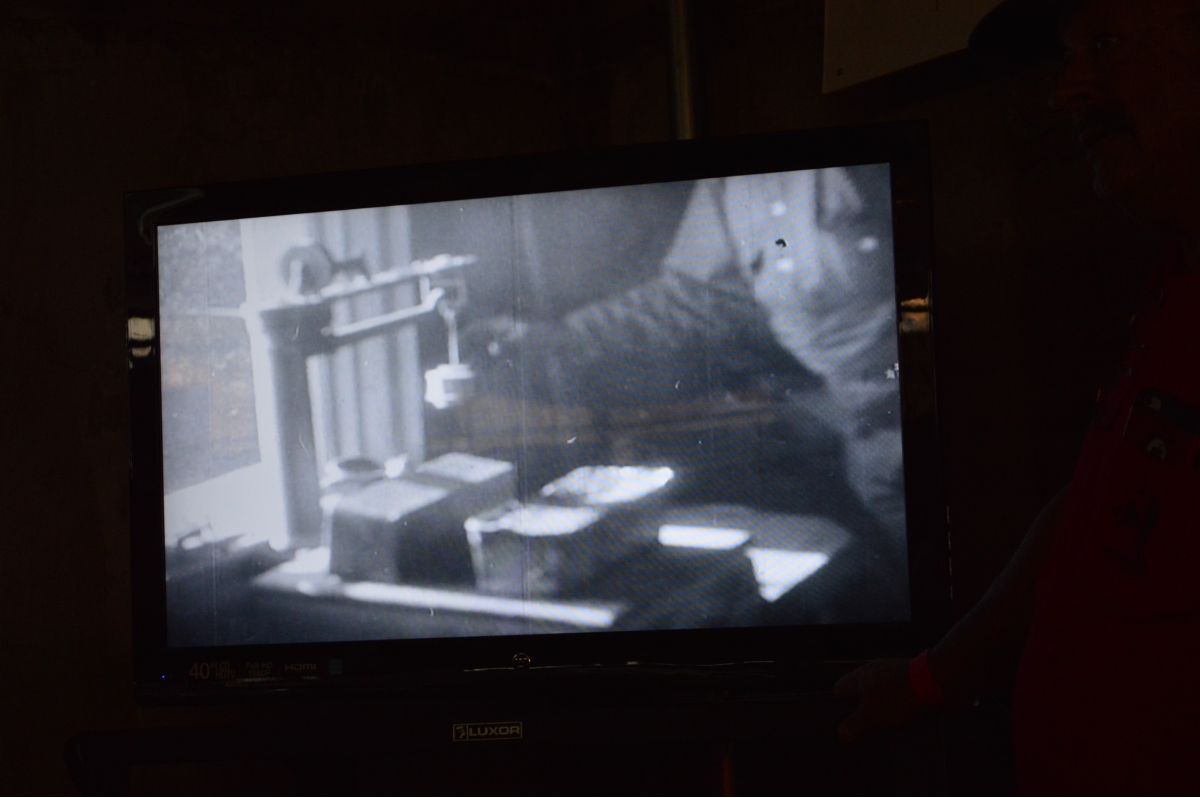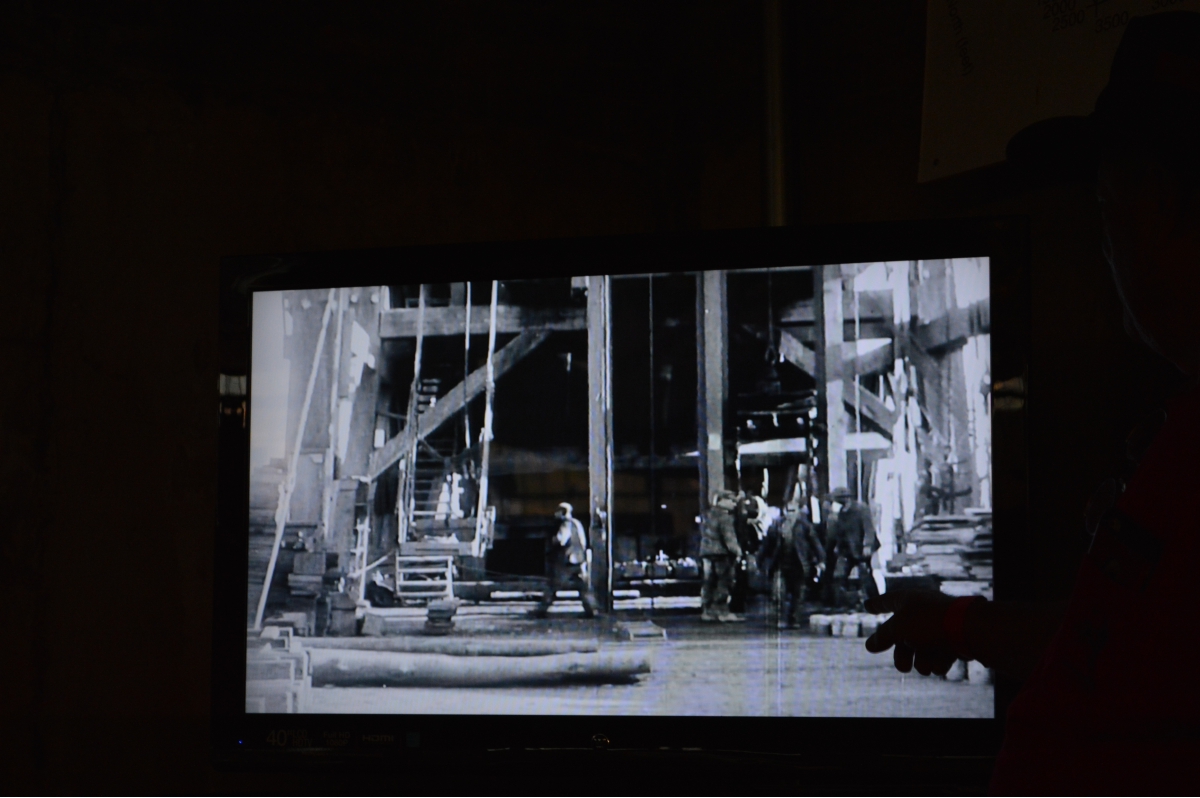 the blacksmith shop... and the machine shop...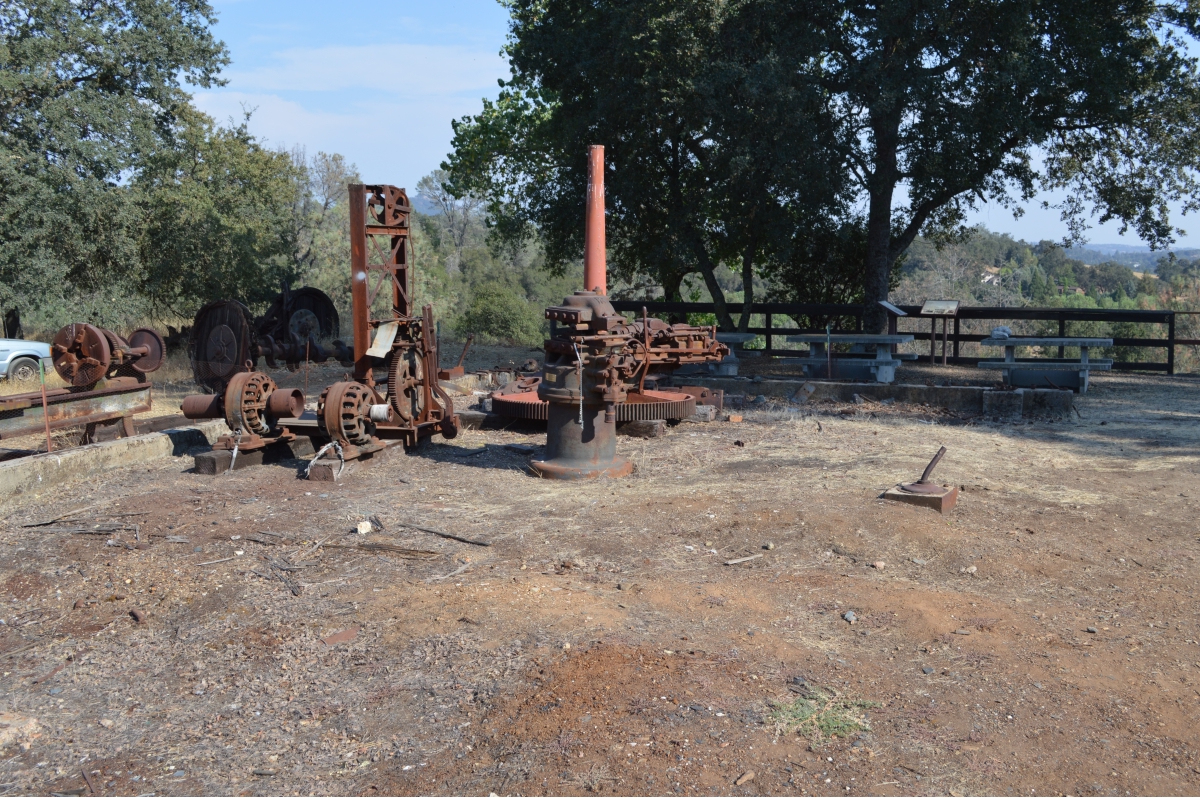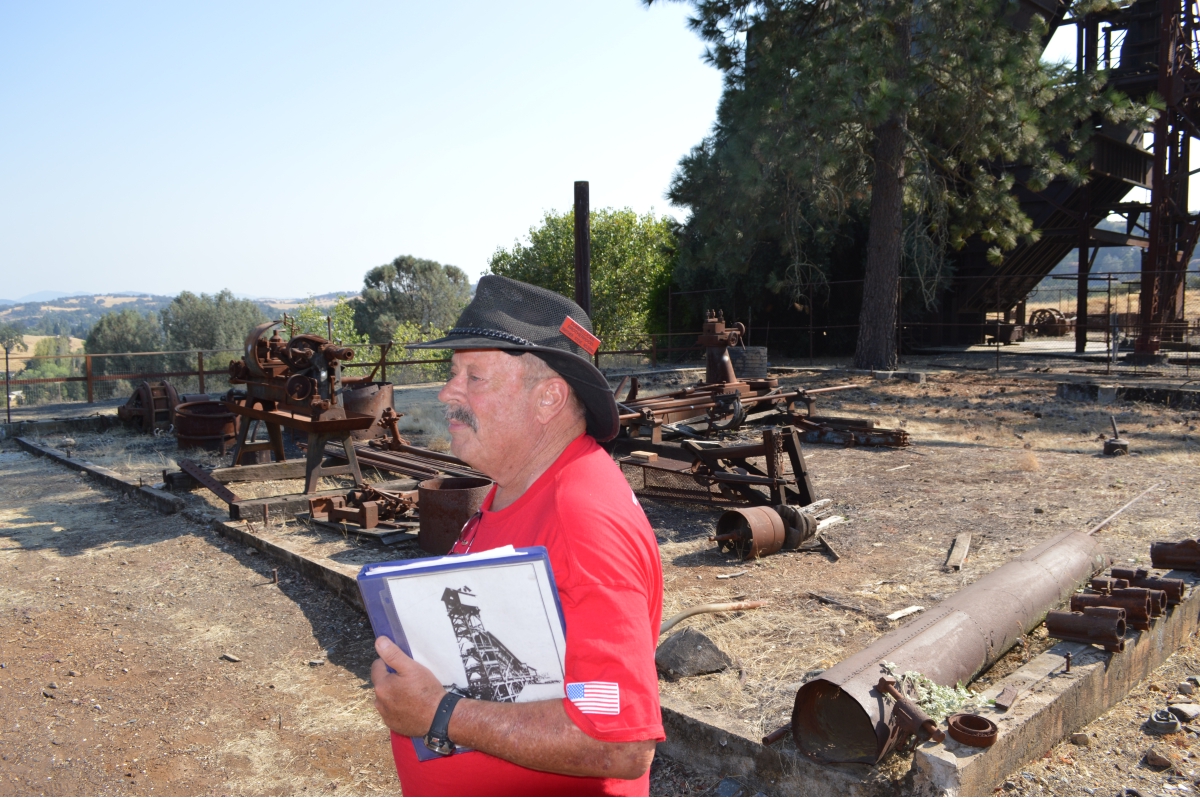 the stampers (what is left of them)... and beyond, see the Church where the Serbian miners worshiped...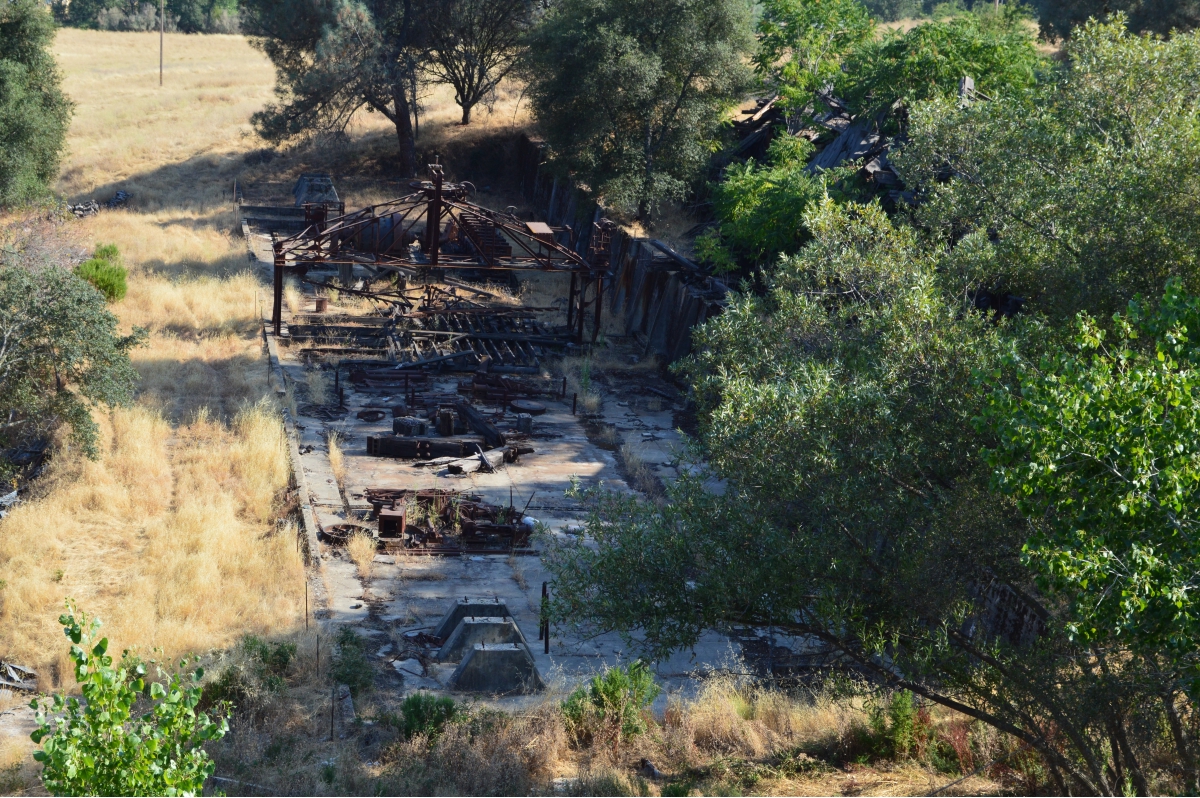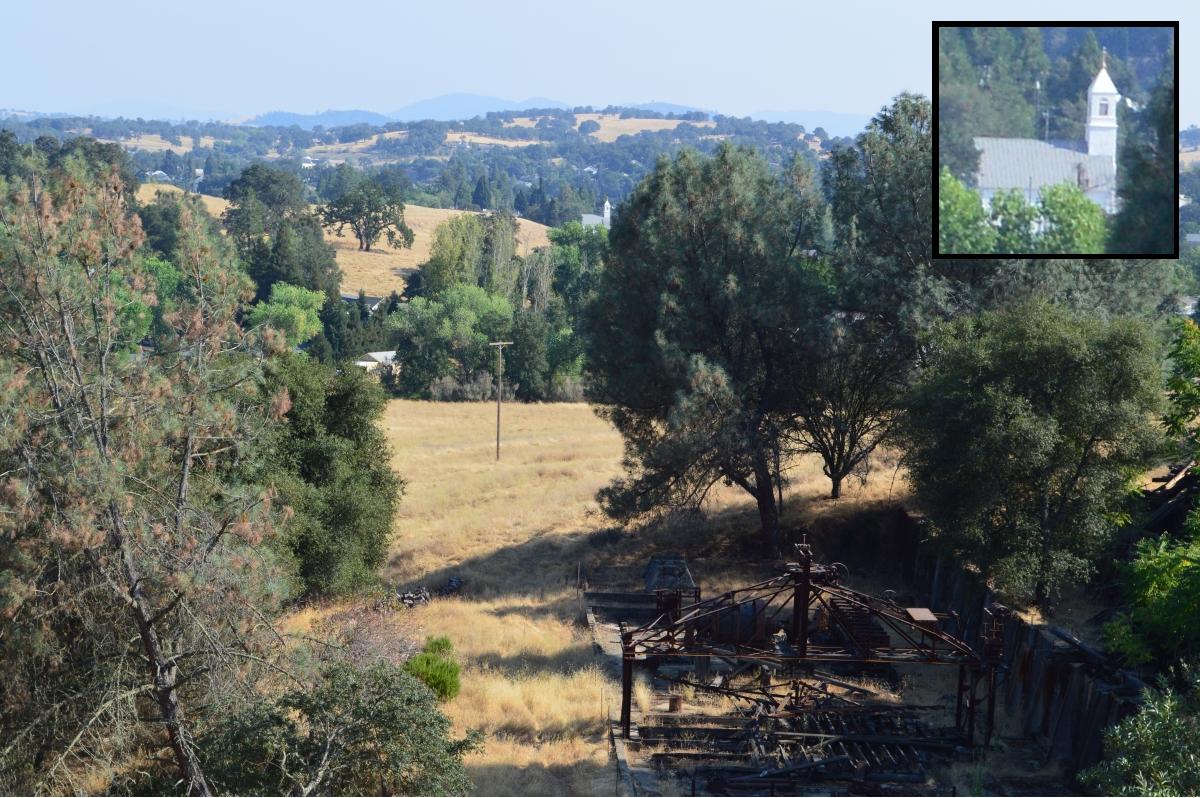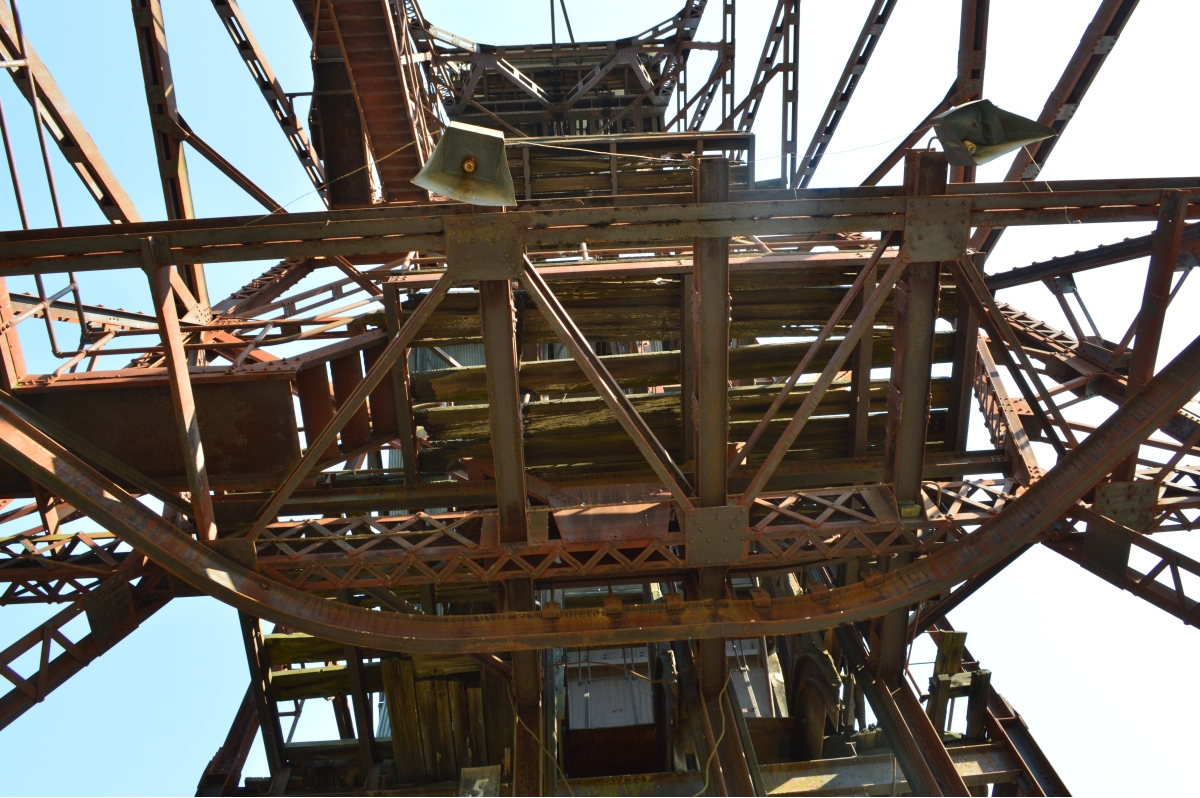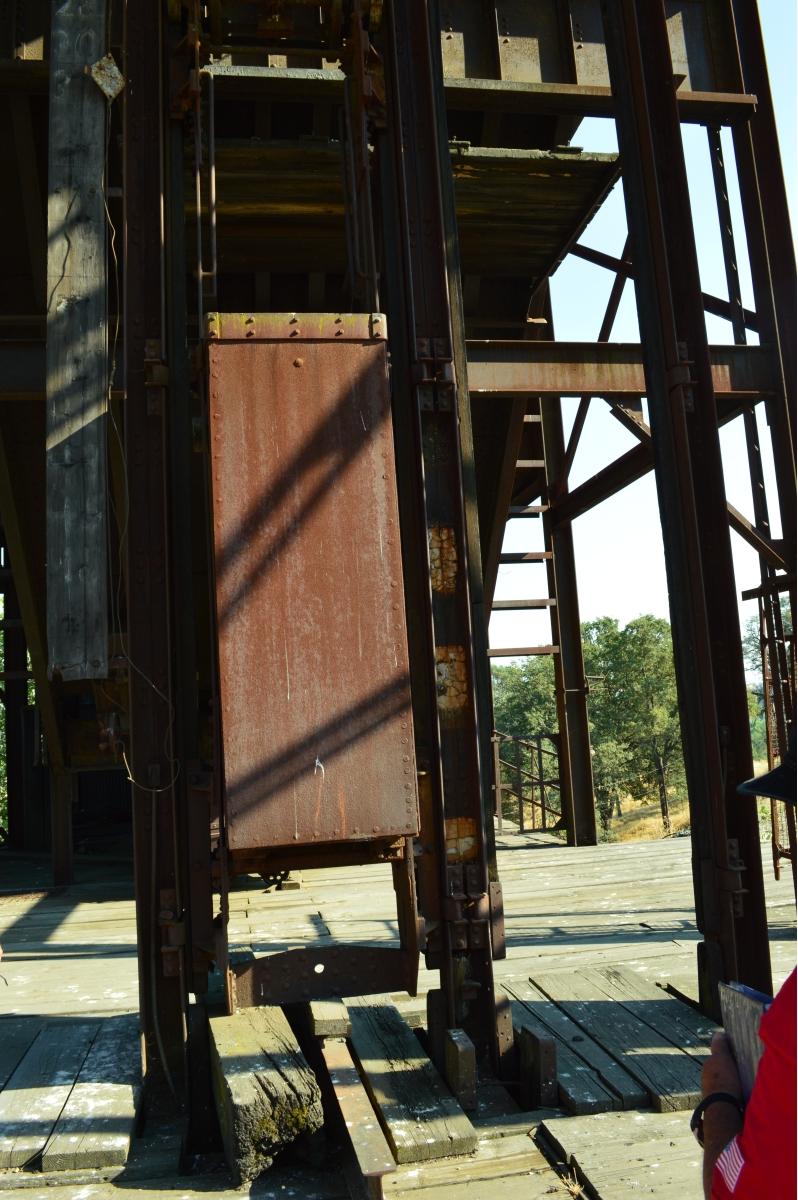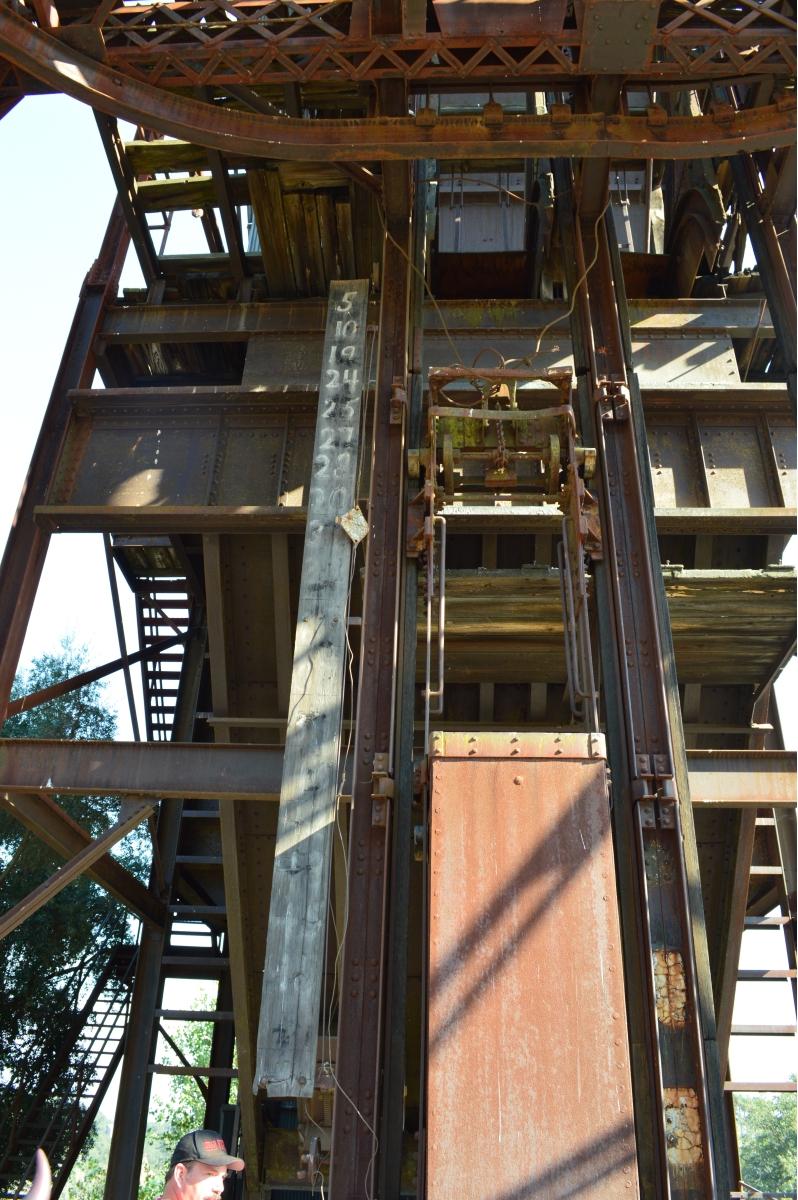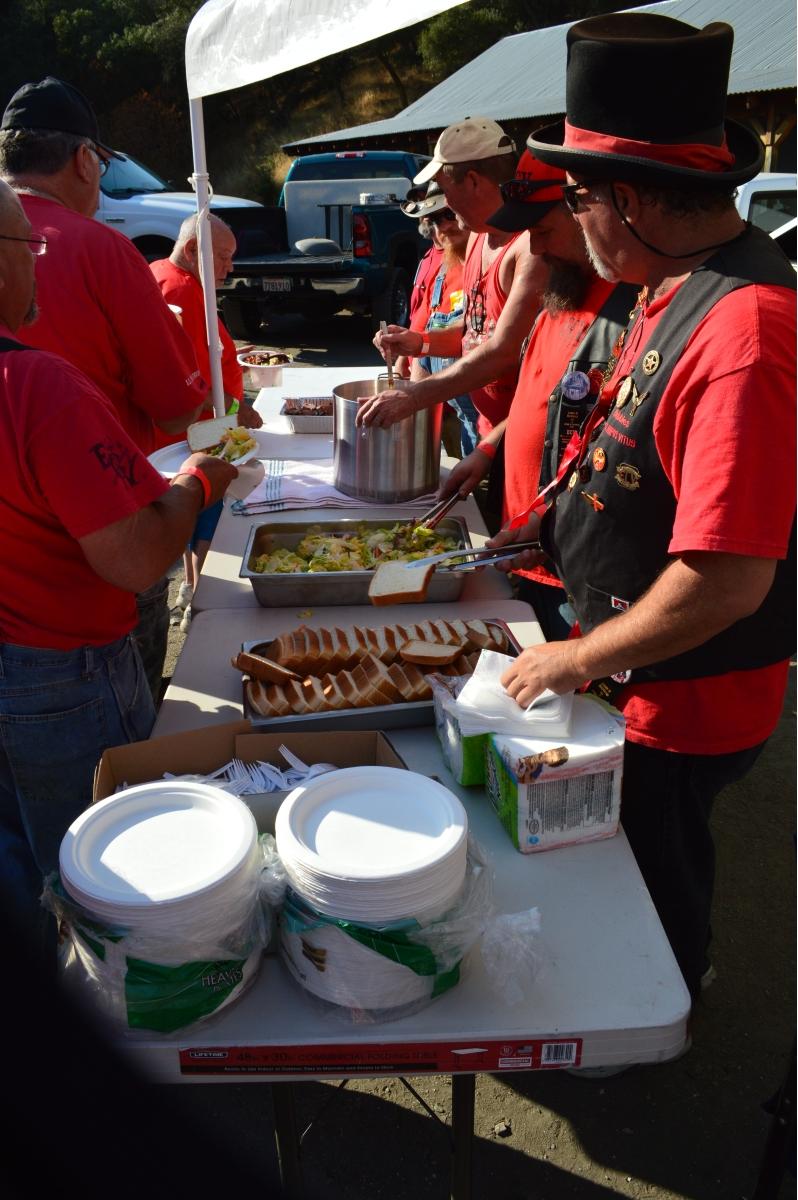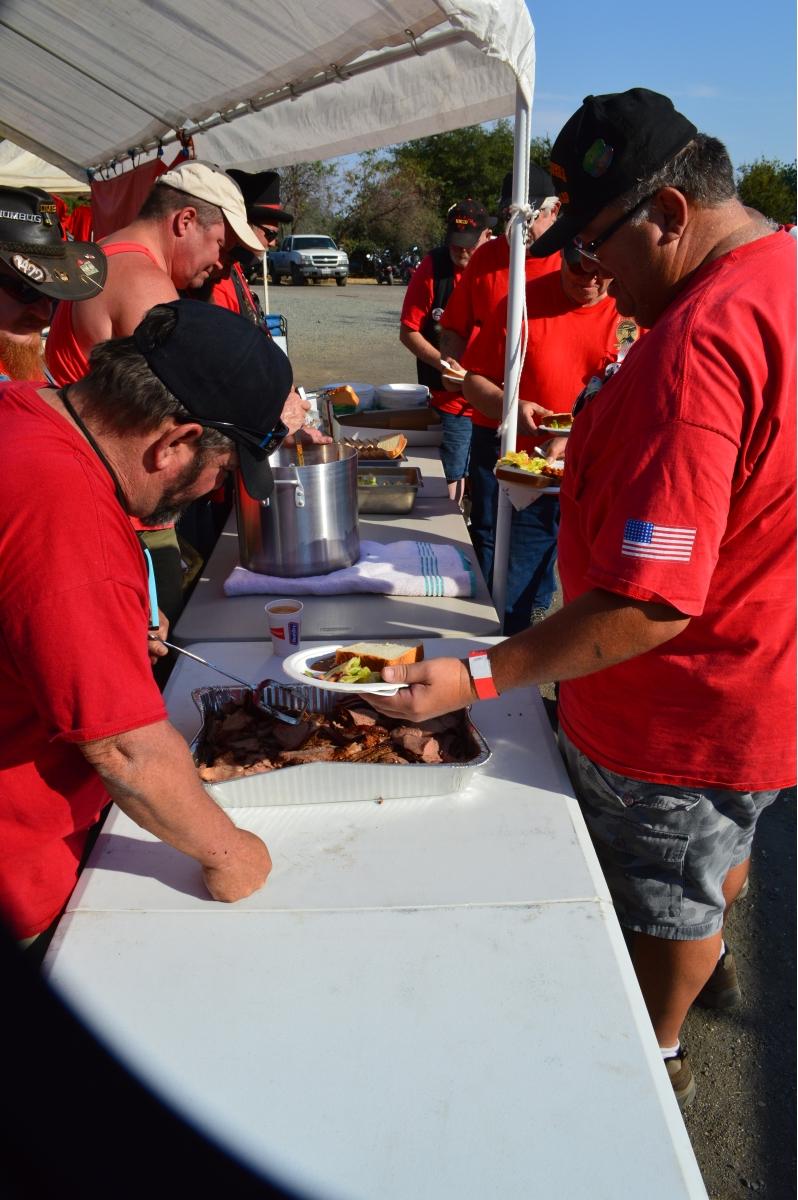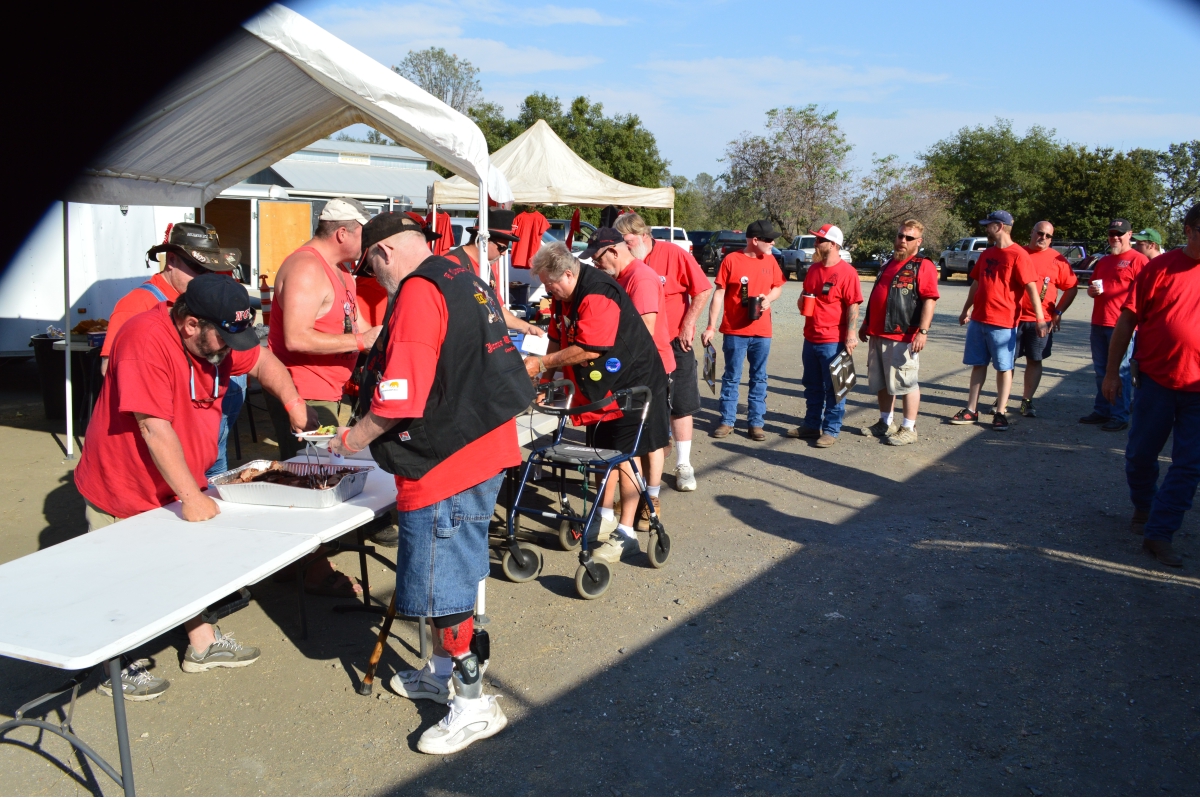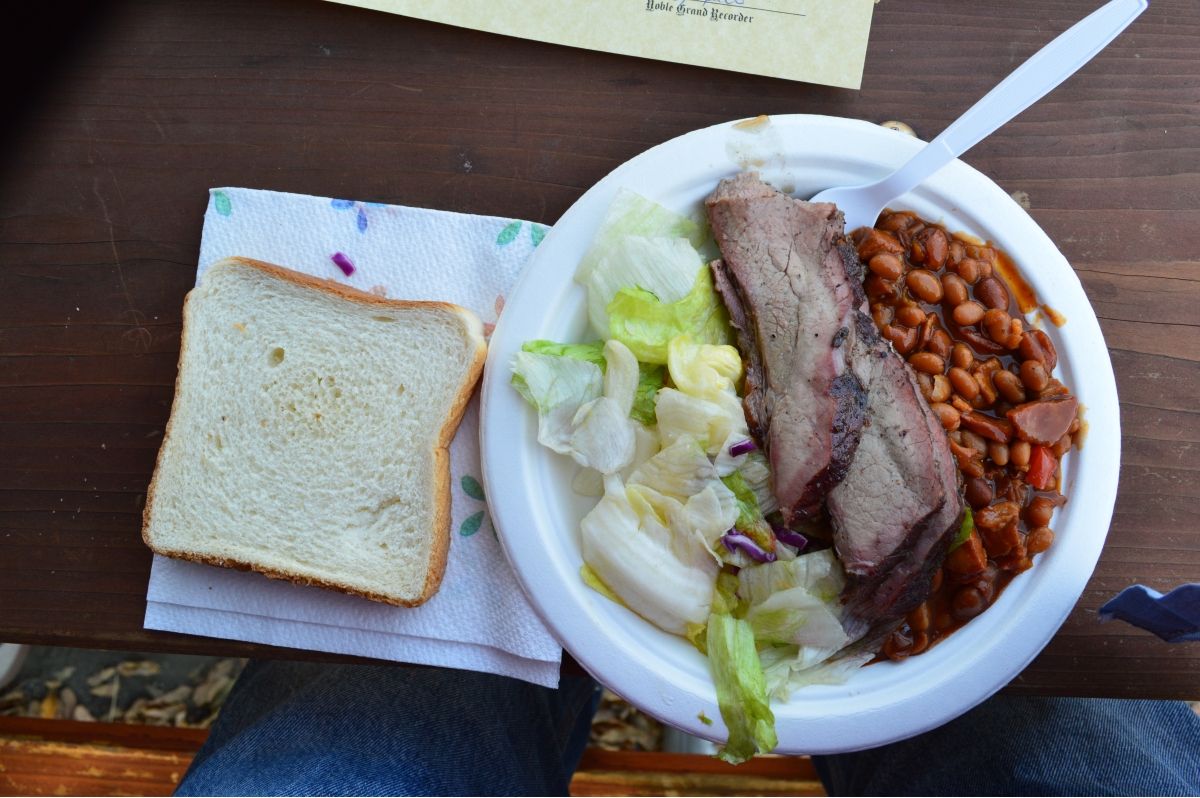 Place cursor over picture, click to enlarge,
then click-and-drag to move, use arrow keys for previous/next